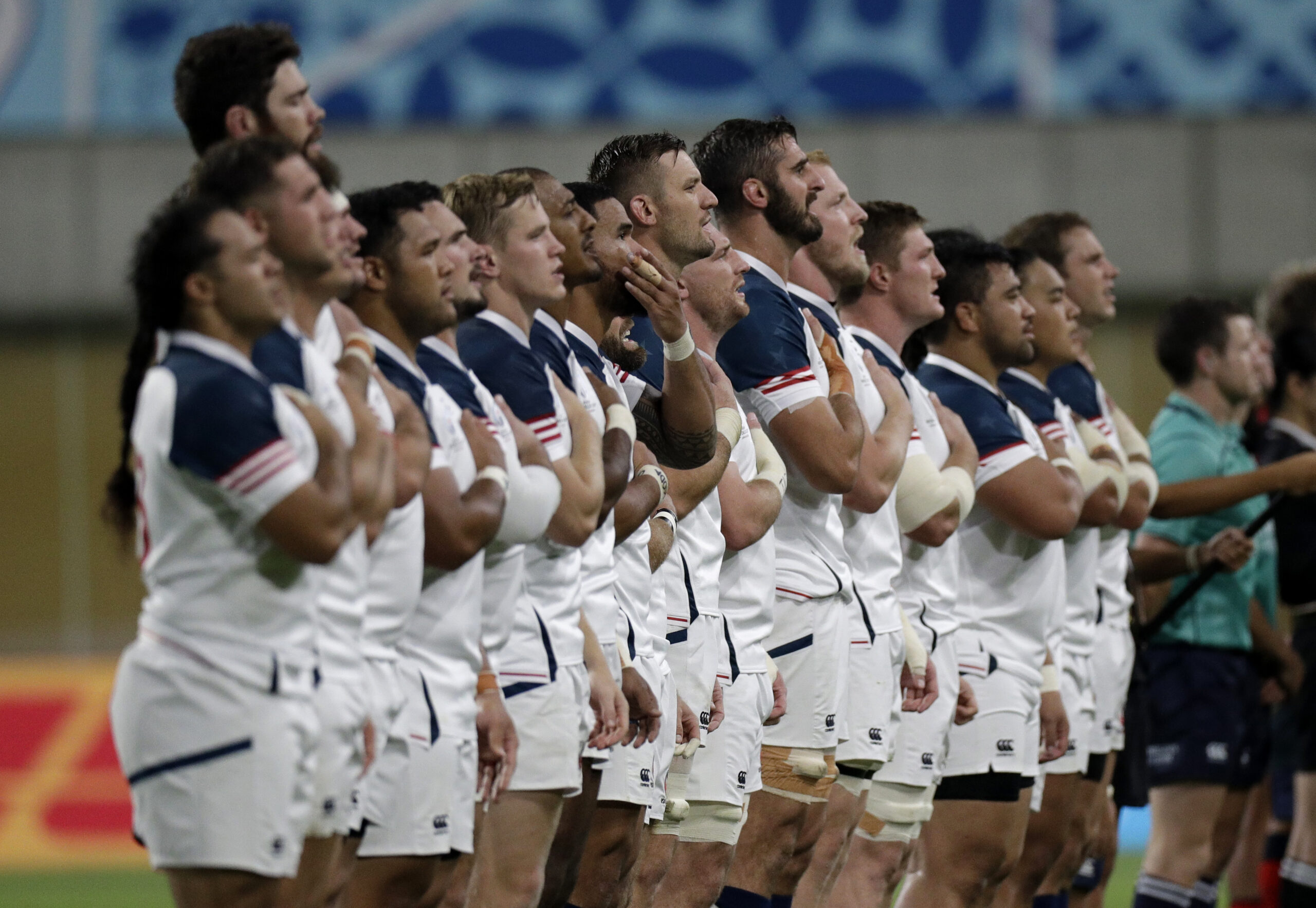 The United States will host the Rugby World Cup in 2031 and Women's Rugby World Cup in 2033, with World Rugby planting a flag in the ground for the sport stateside in cooperation with a resurgent USA Rugby.
The announcement was made by World Rugby during its executive board meeting in Dublin. USA Rugby had been in targeted dialogue with the international federation over the past several months before the official word was released Thursday.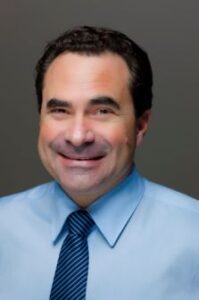 "There were days where I was like, 'Oh, this is feeling like it's a long shot and I just can't believe it's possibly going to happen,'" said USA Rugby World Cup Bid Committee Chair Jim Brown in an exclusive interview last week with SportsTravel. "But certainly the momentum of the last four or five months has been consistently in the right direction … we're quite bullish about the opportunities that this'll lend rugby and the United States in general."
Thursday's announcement also completes a remarkable comeback for USA Rugby, which filed for Chapter 11 bankruptcy in March 2020, citing 'insurmountable financial constraints' due to COVID-19. The NGB emerged from bankruptcy last year and said the two World Cups would cost approximately $500 million with costs, profits and losses to be shared between USA Rugby and World Rugby.
"The emotions are not just around the fact that this event will be happening," USA Rugby Chief Executive Officer Ross Young said in an exclusive interview last week with SportsTravel. "It's the opportunity to build a sustainable environment for USA Rugby on the back of that happening."
The 2031 men's event would involve 20 countries while the 2033 women's event would be a 16-team affair. Brown said the bid committee is projecting ticket sales of 3.1 million for 2031 and 1 million in 2033.
USA Rugby at one point was debating whether to bid for the 2027 Women's World Cup and 2029 World Cup before deciding "we want a bigger runway as possible to be competitive for the men," Young said. The men's team has qualified for seven of the eight Rugby World Cups but only has a 3-22 record. The U.S. men hosted powerhouse New Zealand in October in Washington, D.C., in a game that drew around 40,000 at FedEx Field but resulted in a 104-14 All Blacks win.
The women's team, meanwhile, won the inaugural Women's Rugby World Cup in 1991 and only once has finished outside of the top five. Having an extra two years runway beyond the men's event will also give USA Rugby an extended chance to get more attention on the women's side of rugby, which Young said is the fastest-growing part of the sport worldwide.
"The women already are right up there and they're in the top echelons of the game," Young said. "The U.S. has a thriving women's sport marketplace, but for World Rugby really the emphasis around the women's game is a huge opportunity that we're really excited about."
World Rugby Chief Executive Officer Alan Gilpin said echoed Young during Thursday's press conference after the official announcement, saying the federation's biggest growth opportunities are in the U.S. and the women's game overall: "When you start to bring those two things together, it's a no-brainer."
"We spent a lot of time the past few years with USA Rugby building to this moment," Gilpin also said. "We have a long runway to a fantastic outcome in 2031 and 2033."
"I think the relationship with World Rugby, primarily led with Ross as our primary interface, is probably the cornerstone of the success of everything for us and for them," Brown said. " … At a certain point we viewed our bid not necessarily as a bid, but really the beginning of the planning. And I think a lot of good work has already happened in preparation for it."
USA Rugby also plans to use hosting the World Cups to develop the game beyond the men's and women's national teams. Discussions are already underway with Major League Rugby, USA Rugby's Youth, College and Senior Club councils, USA Youth and High School Rugby, the NCAA and school districts to align programming and create an integrated and sustainable ecosystem.
"The word legacy is thrown around," Young said. "We're building a legacy plan starting from the awarding. It's an opportunity to work with World Rugby, to build out a plan with the right stakeholders. … what's been really refreshing is the open nature of the discussions with World Rugby and them wanting to partner with us to unlock the true potential (of rugby in the U.S.). From a grassroots perspective and building on what we have in regards to the playing base, the coaching base, the referee base in some respects, it is a massive opportunity."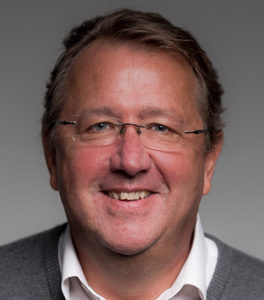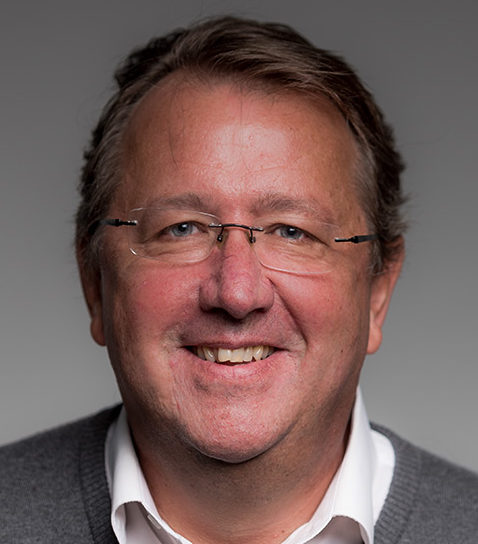 Included in the stakeholder process is the destinations that would potentially host games. There are currently 25 cities that plan to pursue the opportunity to host matches (the full list is below) in either or both of the 2031 and 2033 events. Brown said more cities could potentially be added to the list and a final selection for host cities would not come until 2026 at the earliest, which gives USA Rugby more chances to develop its fan base.
"It comes back to growth and opportunities during this 10-year runway," Young said. "Having access to those (25) cities in this environment now gives us an opportunity to run test events and see how effective different marketing initiatives are, different sports commissions, et cetera. … We certainly don't want to lock this in as the only list. If there's developments confirmed, new stadiums come into being then we want to have them as part of that process, but saying that, we're so happy with the list that we've got, the geographical spread and the opportunities that those great venues in a bunch of great cities around this country (provide)."
USA Rugby has governmental support including a letter from President Joe Biden to World Rugby voicing strong support for the bid. A bipartisan resolution was introduced by Congressional Rugby Caucus co-chairs Alex Mooney (WV-2) and Eleanor Holmes Norton (DC), along with other members. The World Cups will be the biggest rugby events to hit the U.S. but is not the first time that World Rugby has put an international championship in the U.S. San Francisco hosted the 2018 Rugby Sevens World Cup, which was well-attended but financially was unsuccessful — giving those involved in its organization lessons to keep in mind for the future.
"The single biggest thing for us was ensuring that you've done all your due diligence before committing to hosting the event," said Young, who joined the 2018 planning shortly before the tournament began. "That wasn't done for 2018. It was a huge operational success and with over 100,000 people across the weekend, it was the biggest, the most successful Sevens World Cup today. But there were mistakes made in the long-term planning and that's something that we've kept in mind from the start here."
Prospective Host Cities
Atlanta, GA
Austin, TX
Baltimore, MD
Birmingham, AL
Boston, MA
Charlotte, NC
Chicago, IL
Dallas, TX
Denver, CO
Houston, TX
Kansas City, MO
Los Angeles, CA
Minneapolis, MN
Miami, FL
Nashville, TN
New Orleans, LA
New York/New Jersey
Orlando, FL
Philadelphia, PA
Phoenix, AZ
Pittsburgh, PA
San Diego, CA
San Francisco Bay Area, CA
Seattle, WA
Washington, DC