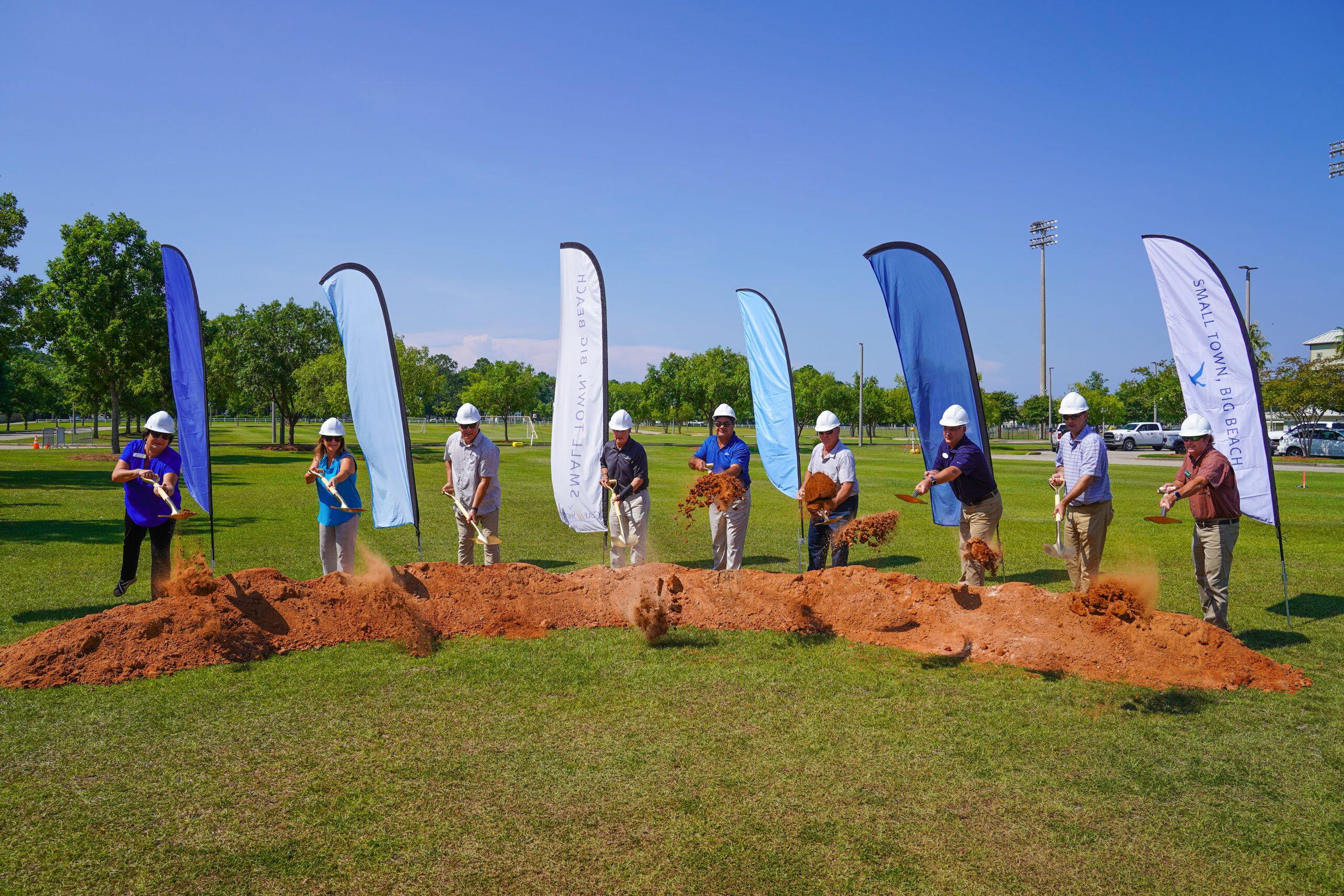 Gulf Shores, Alabama, and Gulf Shores | Orange Beach Sports & Events held a groundbreaking ceremony for their long-awaited pickleball courts.
"As pickleball emerges into one of the fastest growing sports in the United States, we are excited to bring these much-needed courts to our community," said Grant Brown, recreation & cultural affairs director. "Right now, pickleball players in Gulf Shores have limited options for play. These new courts will provide our residents the opportunity to play year-round and will be a tremendous asset to our community."
The 12 new lighted regulation-size pickleball courts will be located at the Gulf Shores Sportsplex on the east side of the Mickey Miller Blackwell Stadium. The total cost is $780,000, with funding to be split between the city of Gulf Shores and Gulf Shores | Orange Beach Sports & Events. The courts will be constructed by American Tennis Courts, Inc. from Mobile, Alabama.
"We are excited for the Sports Tourism opportunities these new pickleball courts will bring to the Alabama Gulf Coast, including tournaments as well as regular play," said Beth Gendler, president and chief executive officer of Gulf Shores & Orange Beach Tourism. "We anxiously await this enhancement!"