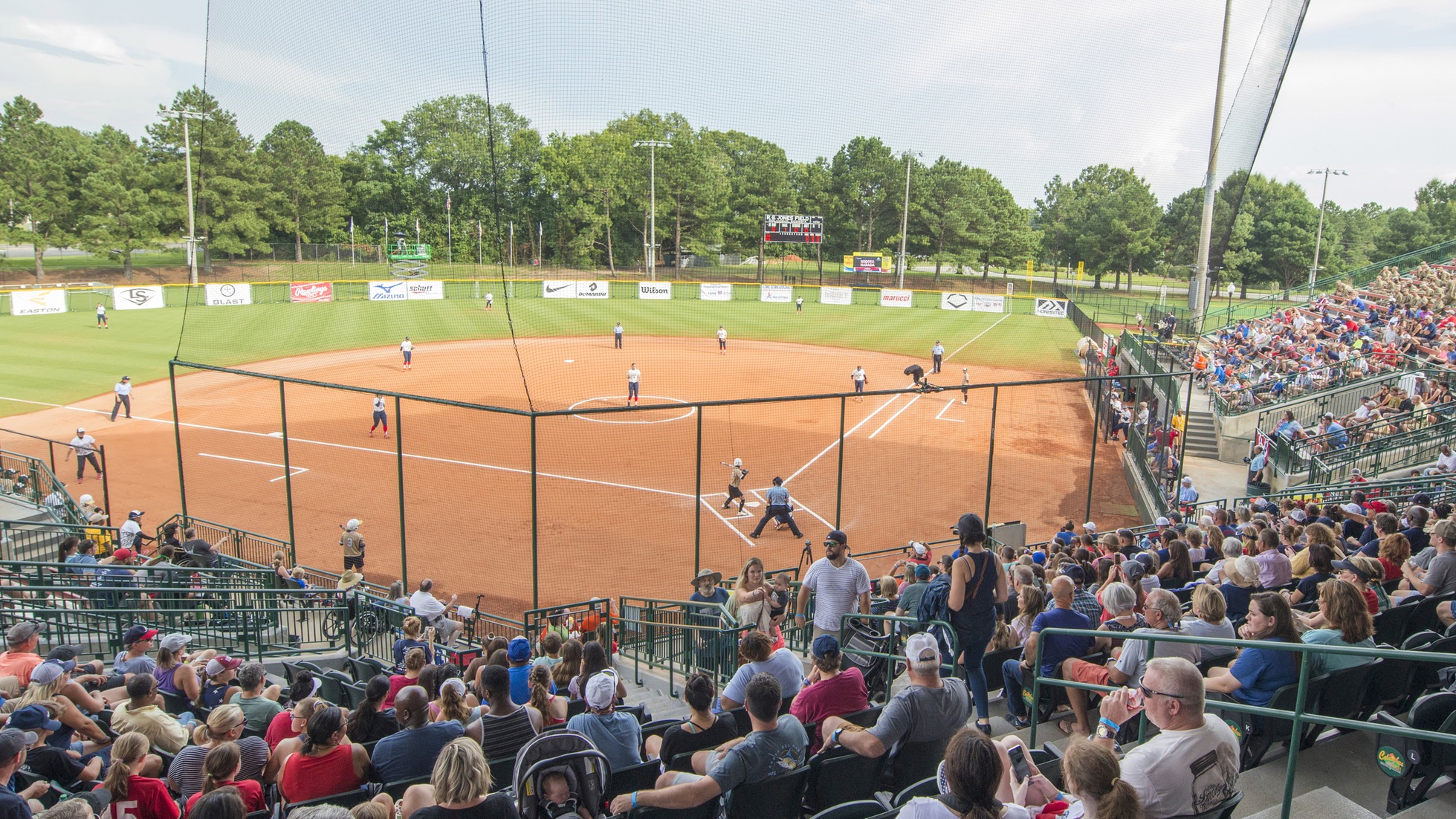 Columbus, Georgia, will host the National Association of Intercollegiate Athletics softball championship from 2021–2023. The event will be staged at the South Commons Sports Complex and Softball Stadium, which served as the host venue for softball at the 1996 Olympic Summer Games.
The stadium, which also hosted the USA Softball International Cup in July 2019, recently underwent a $4.8 million renovation that included architectural improvements, a new drainage and irrigation system, upgrades in lighting and sound systems, and new seating. Additional planned renovations will bring the total cost of improvements to $5.6 million.
"The Columbus Sports Council is absolutely delighted to host the 2021, 2022, and 2023 NAIA Softball World Series in our amazing city," said Merri Sherman, executive director of the Columbus Sports Council. "The South Commons Softball Complex has hosted some of the most elite players in the world, and we look forward to building our softball legacy with the talented NAIA student athletes that will be taking the fields each May in our community. The stadium will be in prime condition for the World Series following recent updates, and players and spectators will enjoy the many amazing restaurants and amenities our vibrant city has to offer. To everyone involved—players, coaches, support staff and spectators—I offer the sincere hospitality for which our city has become so well known."
The championship features 10 teams competing in a double-elimination bracket. Columbus previously hosted the event in 2013 and 2014.
"It is exciting to announce that we will be returning to Columbus for the NAIA Softball World Series," said NAIA President and CEO Jim Carr. "The facility and the staff in Columbus provide a first rate championship experience for our student-athletes. We look forward to kicking things off there next May."