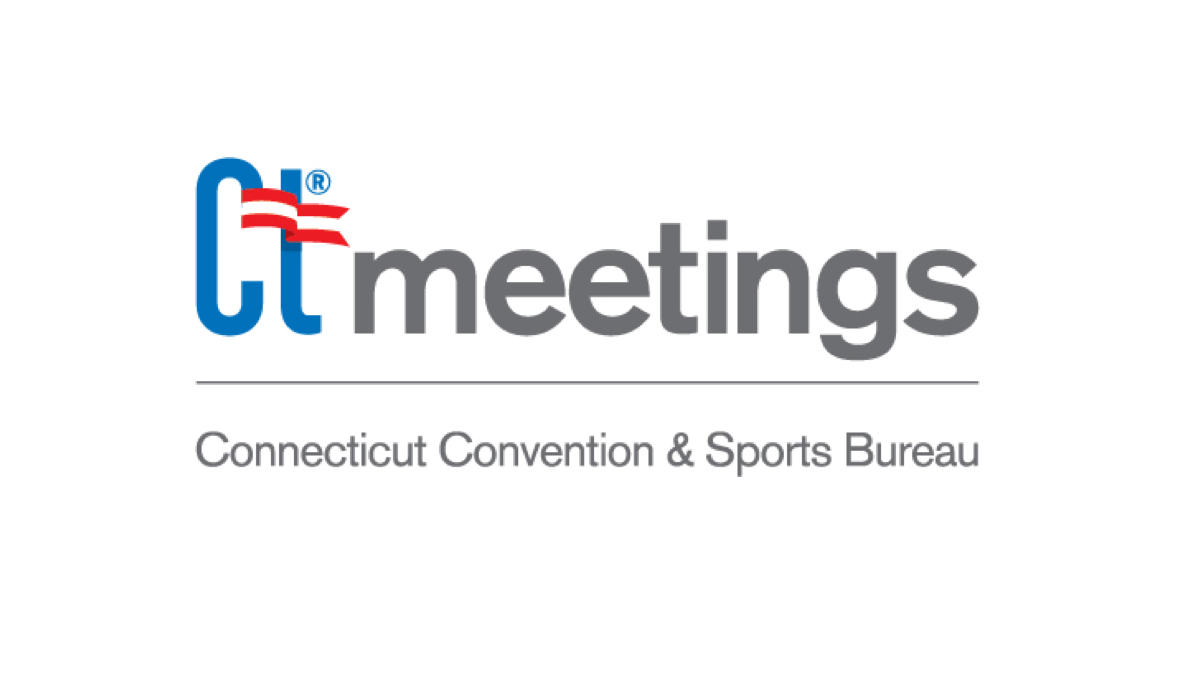 The Connecticut Convention & Sports Bureau, the state's official meetings and sports event sales and marketing organization, has revealed a brand refreshing as the meetings and hospitality industry show season begins to ramp up.
The bureau has introduced a new logo that also reflects its website at CTmeetings.org. The organization's name will remain the Connecticut Convention & Sports Bureau, but now will be identified as CTmeetings. The office works with meeting planners, sports events promoters at associations and organizations across the United States to help them choose the best venue, overnight accommodations, off-site venues, and convention services for their needs.
"Our decision to introduce a new logo and identity for the organization is strategic on many levels," said Robert Murdock, president of the Connecticut Convention & Sports Bureau, who also serves as the office's Director of Sports Marketing. "CTmeetings is easy to remember and conveys what we do, as we market all of the state – convention and meeting venues, hotels and attractions, and sporting venues – as a premier destination for international, national, regional, and statewide conferences, conventions, and major sports events."
The Connecticut Convention & Sports Bureau is a public-private partnership that is funded by dues from members and by the Connecticut Department of Economic and Community Development and Connecticut Office of Tourism.