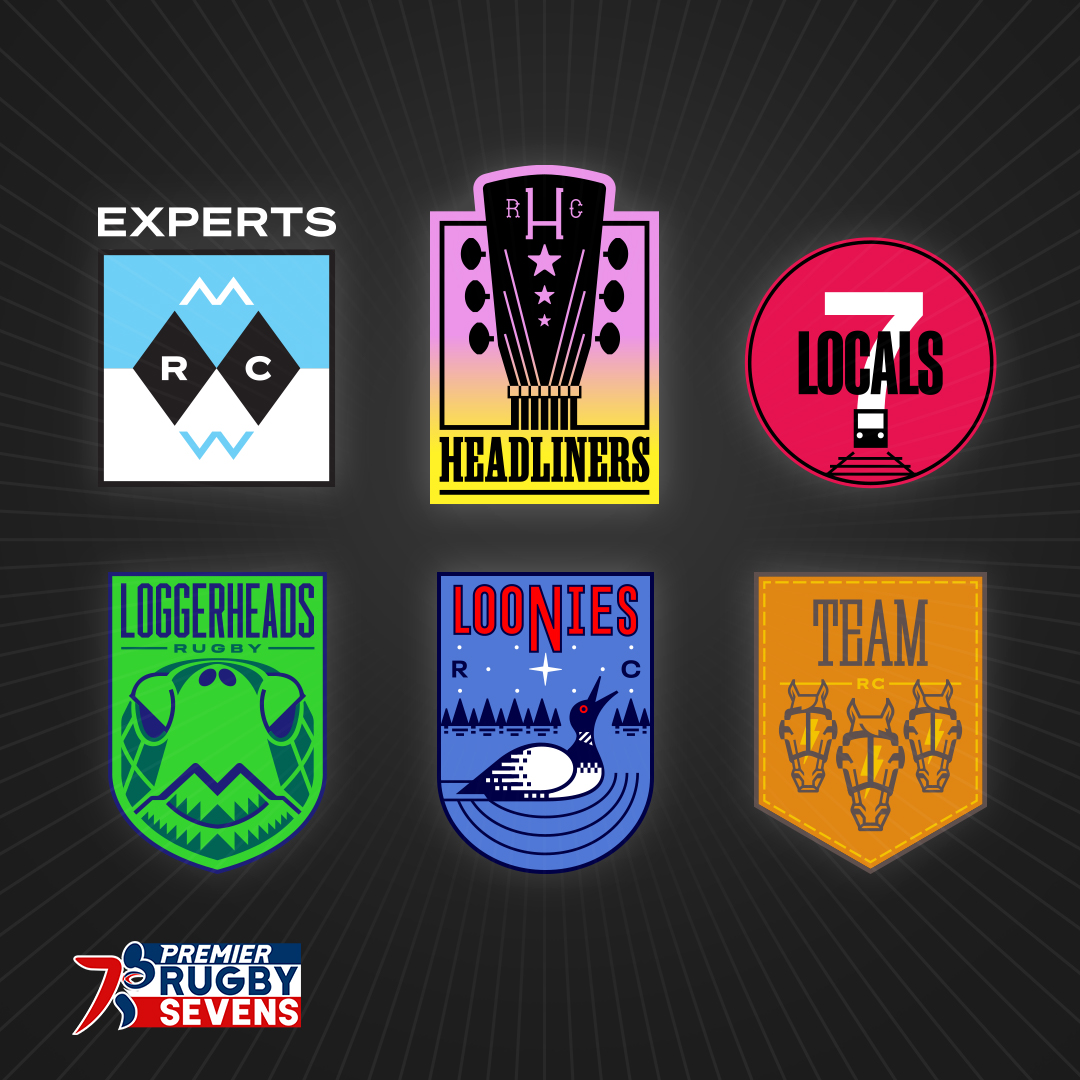 Premier Rugby Sevens has released the six brands that it will use for teams during its inaugural championship in October in Memphis, Tennessee.
Along with logos, regions and color schemes, the team names will be: Experts, Headlines, Locals, Loggerheads, Loonies and The Team. The Headliners, Loonies, Loggerheads, and Experts will launch with a men's squad and a women's squad for each brand in 2021. The Team and the Locals will debut with men's teams.
"This type of branding exercise has never been done in professional sports," said Owen Scannell, founder and chief executive officer of Premier Rugby Sevens. "We now have singular brands that represent both a male team and a female team. And as a league built on the foundation of attracting the best North American athletes, we also want the brands to represent many of the regions where our players were born and raised."
The Loonies will hail from the North. The Teamwill represent Texas and the plains. The Loggerheads will associate with Cascadia. The Locals will be New Yorkers. The Experts will emerge from the Mountain West. And the Headliners will identify themselves with the Midsouth.
PR7s' initial player signings feature several stars from both the Men's and Women's U.S. Olympic Rugby Sevens Teams. The inaugural weekend championship will be at AutoZone Park in Memphis from 9 a.m. to 5 p.m. local time and broadcast on Fs2 and various Fox platforms with the championship re-airing on FS1.