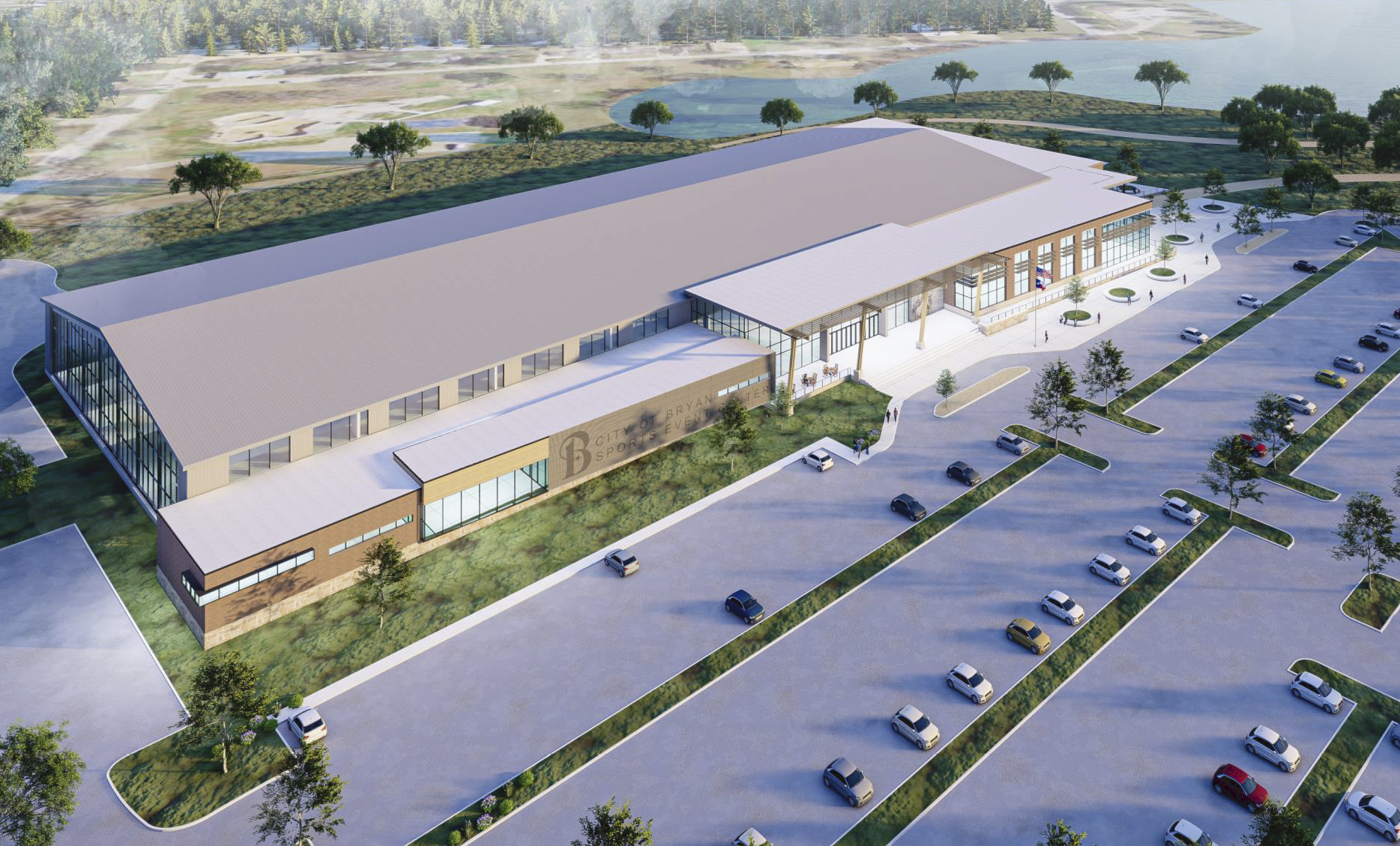 Construction has begun on the Legends Event Center in Bryan, Texas, a multisport complex that will be operated by Sports Facilities Companies.
Located at Travis Bryan Midtown Park near the main campus of Texas A&M University, the $41 million indoor complex is expected to open in the fall of 2022. The 122,000-square-foot venue will allow the city to host events from national youth sports tournaments to local civic, sports, social, and business gatherings. The indoor space will allow for up to 16 volleyball/eight basketball courts that can also be used for gymnastics, wrestling, pickleball, archery, cheerleading, boxing and other sports.
The venue is one of several recent additions to the 150-acre Travis Bryan Midtown Park, including the addition of BigShots Aggieland, which broke ground in April.
"The City of Bryan is ready to welcome hundreds of thousands of new visitors to Travis Bryan Midtown Park and the Legends Event Center," said Mayor Andrew Nelson. "This facility is going to be unlike anything in the region — the economic impact from this investment will benefit our local restaurants, hotels, and downtown as well as our local residents, who will have dedicated access to a world-class venue."
According to a recent report from the Sports Events and Tourism Association, 69 million hotel room nights were generated from nearly 180 million people who traveled to a sports event in the U.S. either as a spectator or participant in 2019 alone.
"We are honored to be selected by the City of Bryan as their operating partner," said Jason Clement, CEO and founder of Sports Facilities Companies. "We are already collaborating with PBK Sports Architects and SpawGlass to make Legends Event Center the next generation multi-use complex, leveraging the SFM Network of event owners for event booking, developing community partnerships, and building an extraordinary onsite team."