One of the biggest challenges in sports is keeping participation growing at the grass-roots level. This is especially true of long-established sports like tennis. While the retro appeal of tennis whites at a private club is celebrated each year at Wimbledon, many people—especially younger people—are not drawn to that experience. But they are drawn to their mobile devices, and that's where a new app called TennisPAL comes in.
Created by Haleh Emrani, a systems engineer and avid tennis player, TennisPAL is designed to build a global tennis community that will get people off their devices and out onto the courts.
Emrani came up with the idea a few years ago when she was working as a consultant for a tech company. She was traveling a lot for work and looking for ways to continue playing tennis. "I regularly play four to five times a week," said Emrani, "and when I traveled for work it was a challenge finding people and places to play."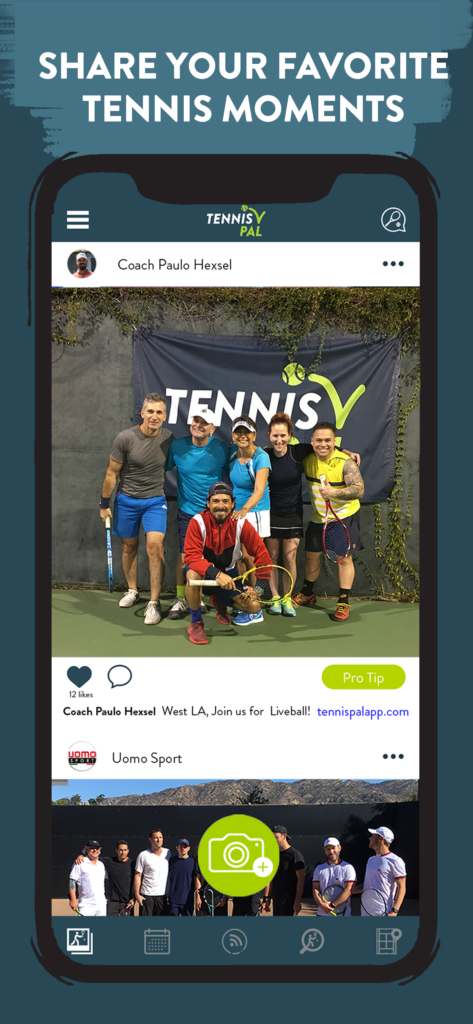 She also noticed that there were limits to the traditional club model. "The younger generations don't necessarily appreciate the traditional ways of country clubs," she said. She also pointed out that tennis clubs usually have only one location, unlike fitness clubs that tend to have multiple locations.
In 2016, Emrani started a company called SageDom and developed the engine that would allow tennis players to collaborate and communicate. The app offers member search and social connections; invitations and referrals; calendar and scheduling; direct messaging; private groups and chat ­rooms; media updates and shared content; geo-targeting; and training materials.
One of the keys to the effort was keeping development local rather than outsourcing the work overseas. "I have my own local team of programmers and developers," said Emrani, who is based in the Los Angeles area. "This way we can guarantee the quality while being agile and accessible."
Once the virtual world was created, the next step was to get people to use it, so the team focused on states that already had large tennis communities, such as California, Nevada, Florida, Texas, New York and Illinois. "We strategically targeted areas to promote the app where there was a base of users or an ambassador on the ground," Emrani said.
Since the official launch off the app in May 2017, it has added an average of 40 users per day and is closing in on 20,000 active members, who use it to find partners for games or participate in TennisPAL Live Ball clinics.
For those who want more competition, the app provides flex leagues where players matched by skill level compete and then report their scores. "We keep track of points and give them a trophy and a gift card, and that has encouraged people to participate," said Emrani.
Allowing people to make on-court connections was key—with one user joking on a message board that she was going to stop using Tinder because TennisPAL was doing a better job in helping her to meet new people in a safe, neutral setting. TennisPAL has also started sponsoring junior tournaments, where players, coaches and tournament directors can use the technology to grow their base of players.
"The goal is to get people to go out in the world and meet other people," said Emrani. "You can use the technology to watch and learn and read, but then it's important to get out there and actually play."
Presented by