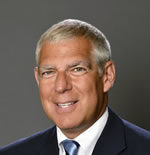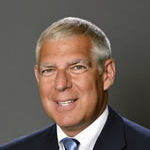 Craig Barnett has been hired to serve as executive director of the American Collegiate Hockey Association, the national governing body for non-varsity college hockey in the United States. Barnett has more than 20 years of coaching and administration experience at the collegiate and high school levels, most recently serving as commissioner of the Pennsylvania Interscholastic Hockey League, overseeing Western Pennsylvania's high school hockey programs in conjunction with the National Hockey League's Pittsburgh Penguins.
"The growth of the ACHA over the years has been nothing short of incredible—from the number of teams in both the men's and women's divisions, to the quality and commitment of the coaches, to the vision and hard work of the executive board," said Barnett. "I look forward to working with all constituents to enhance the overall experience of our student-athletes."
Barnett played college hockey at the State University of New York College at Plattsburgh as well as professionally in the New York Rangers organization for two years before entering the coaching ranks. In 1995, he started the hockey program at the University of Findlay and took the program from club status to NCAA Division I as a charter member of College Hockey America.
Barnett also previously served as hockey director and assistant athletic director at Lake Forest Academy. As director of athletics at Mercyhurst University in Erie, Pennsylvania, he was responsible for 24 NCAA Division II varsity sports as well as its two NCAA Division I hockey programs. Barnett was also commissioner of the American Lacrosse Conference, commissioner of the Midwestern Intercollegiate Volleyball Association and director of NCAA Compliance and Education for the North American Hockey League.