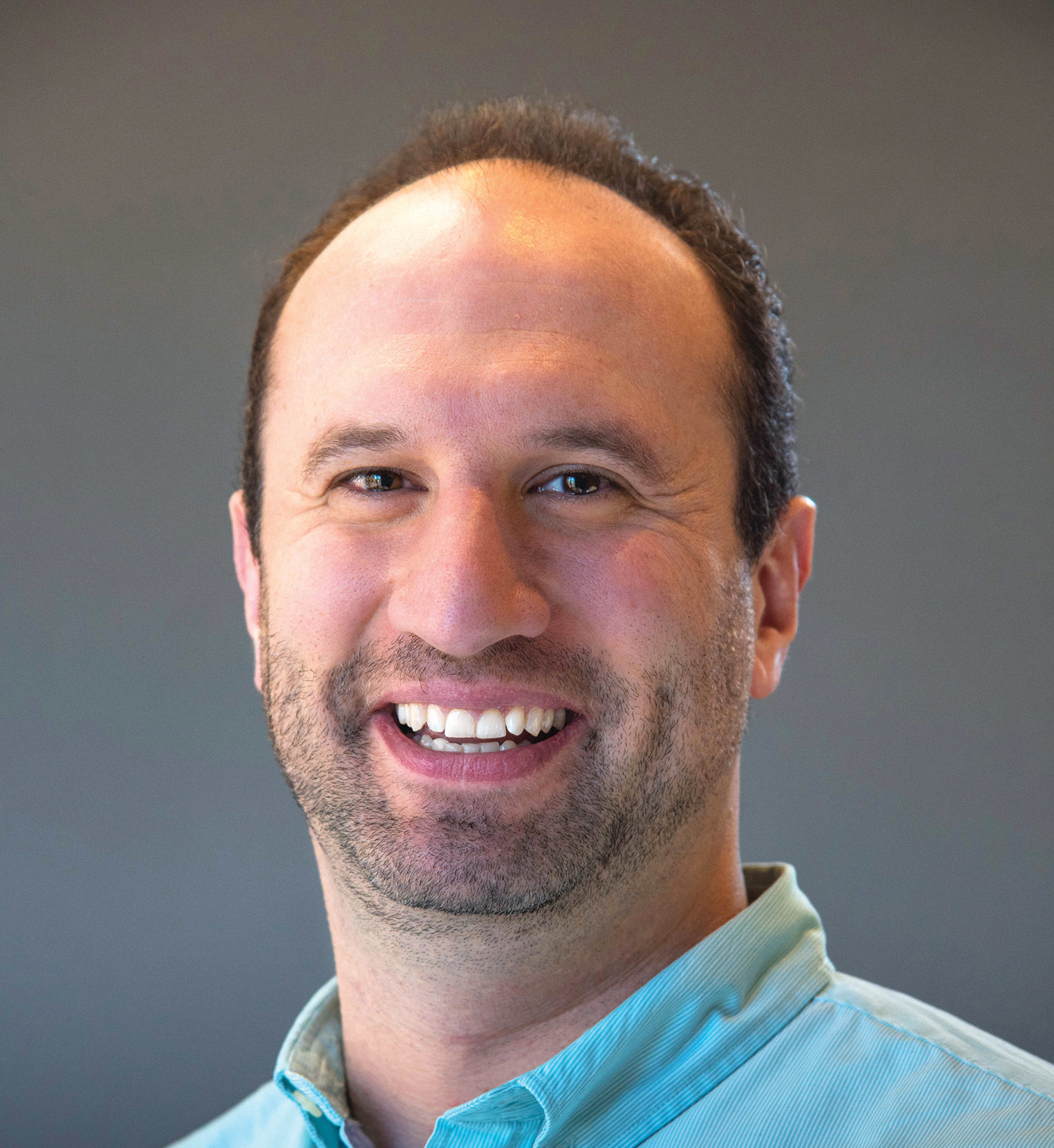 The CEO of ESL North America is a veteran gamer, team owner and league executive who believes e-sports can disrupt the sports-event industry
As the e-sports landscape continues to evolve, several veteran organizations are leading the industry into new territory. And at the center of that is Craig Levine, CEO of ESL North America, the world's largest e-sports company. A longtime gamer, Levine in 2002 founded Team 3D, one of the first professional e-sports teams. He also co-founded ESS Agency, an event marketing and technology company. In 2014, ESS was acquired by Turtle Entertainment to expand the North American footprint of ESL, a company whose live events are becoming some of the largest in the industry. In this interview, Levine discusses the state of e-sports, the future of events, and issues to watch in months to come.
For years, the conversation seemed to be if e-sports should be considered sports. Do you feel that we've moved on from that?
I think we've absolutely overcome and passed that. We used to see it a lot in the early 2000s, when there would be human interest novelty stories—"kids are making money playing games!" I think we've graduated and advanced so much further beyond that. There are tens of millions of people watching these events regularly. Thousands of people are packing arenas. All of those things have quelled the discussion.
Several projections show mind-boggling estimates of how much the industry is worth. How would you describe the state of e-sports right now?
I think e-sports is still being defined. It's still very malleable. As much as everyone is talking about it now, the subculture has been building for 18 years. But even with where it is today and how far we've certainly come, it's still so young. In many ways, there's no way you can accelerate some of the development that has to happen. People lose sight that traditional sports in some cases took 50 to 100 years to reach the point where they are today. We're just beginning.
So much of the e-sports audience is online. How do live events fit into the industry's growth?
There have been a couple of giant inflection points that have taken e-sports to where they are. One of those is the live-event experience. Before live events, there was the sheer magnitude of 46 million people tuning in for a video game event. What does that mean? But if you say 173,000 people came to an event like they did at our world championships in Poland for our Intel Extreme Masters in March, everyone knows what that is. You're there and you feel it because you are a part of it. People started to understand what was really going on. Big brands started to jump in. Media companies started to take things a little more seriously. Even game publishers themselves in some cases did, too.
How is ESL choosing hosts for events in the United States?
We've had big events in Brooklyn at Barclays Center, Oracle Arena in Oakland—we just had the Verizon Theatre in Dallas. Those big events are still a consumer-first experience. We try to go to markets that are going to stack the chips for success. The idea of paying anywhere from $50 to $200 to attend an e-sports event is still a new value proposition, so we're working to educate consumers. We ourselves are learning what's the right format. Is it four hours? Is it two hours? Is it eight hours? How do we create ancillary programming like you set at music festivals? That's become a key strategy so you're not just coming for one e-sports match, you're coming for a weekend.
ESL and AEG signed a long-term partnership last year to create new events at their venues. What was ESL's interest in the deal?
First and foremost, it was the idea that we're creating this experience. There are other industries we can draw best practices and inspiration from, like the music festival world or sports events. We thought AEG had a really exciting blend to add some learning. That could be marketing, ticket sales, promotion, event experience. Also having a partner that could give us access to world-class venues was critical. Last but not least was being able to expand and grow out our geographic footprint of events more aggressively.
What are the key differences from organizing e-sports vs. traditional sports events? Is it more than having the right tech infrastructure?
It's definitely more than that. When we go to venues, we're able to bring in an incredible amount of tech. A rock concert comes in and it's often professional-grade gear that's interfacing in a pretty standard way, from screens to sound system to rigging and lighting. We're building this stage, these massive screens, big AV systems and the scenic behind it, but also interfacing with the competitors' hardware: computers, monitors and audio voice mixing. There's an incredible amount of nuance and detail that goes into our events. How we program our events is important, recognizing that there's a dynamic nature to matches. It's like tennis, where competition could go to best of three or best of five. So it will start to become unpredictable. As we go to venues, it could be an eight- to 14-hour day, and that isn't something that they're typically prepared to do. And, by the way, our audience needs to have re-access to the venue, something they typically don't do. Oftentimes, the first time at a venue there's a lot of everyone learning each other's world.
Are you surprised how traditional sports leagues like the NBA have been investing in e-sports?
Right now there's a little bit of a fear of missing out. There's so much noise and fervor around e-sports that a lot of people are just trying to plant a flag in there. That being said, I think there are clear reasons why the sports leagues and teams are paying attention. Our average fan is skewing younger and theirs are starting to get older. Also, sports allegiances are typically passed down from generations. For the first time now there are people who grew up playing games, that became fans of these games, and are now passing that allegiance and enjoying that with their children. When you see where it's going and can go, it becomes very disruptive.
Do you view professional sports leagues as competition?
I see them as potential partners, to be honest. Certainly it can develop any which way. The same way they are experts in their field, we're experts in ours. Depending on their goals and ambitions, it sounds like there should be an opportunity to work together.
How can e-sports take advantage of the growing trend of virtual reality experiences at sports events?
VR has the opportunity to disrupt event-viewing experiences. What's unique about e-sports is our whole world is natively digital. So it should pose a huge competitive advantage as we look to find ways to leverage it, whether that's creating access in the game or a more individualized experience in an arena. There's a lot that can be done.
Looking ahead, are there any factors that might slow the pace of growth in e-sports?
A big part of it—since it's still so nascent, so malleable—is ensuring that the right influences are there. We have to be confident as a company at ESL—or as an industry in e-sports—that we have a vision to stay that course and don't get distracted by other people pushing and pulling e-sports as they chase "it" without even knowing what "it" is. E-sports are young and impressionable, which makes it so much fun but, to your point, risky getting it all together.
Do you still play games in whatever free time you have?
I do. My gaming experience has shifted. It used to be hard-core games on PC and Xbox. Now it's a little more mobile. But I'm playing a ton of Clash Royale now. There are some other cool mobile games on the horizon. I'm playing Quake Champions on PC. So there's a lot of good stuff.