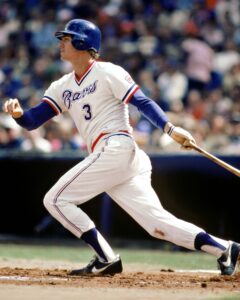 Dale Murphy is a legendary Major League Baseball player who won two National League Most Valuable Player and five Gold Glove awards and appeared in seven All-Star Games during a career largely spent with the Atlanta Braves, but that also included stops with the Philadelphia Phillies and the Colorado Rockies. Today he is executive vice president of sports for LiveView Technologies, which provides portable security cameras that add to an event or venue's security plans.
In this episode, SportsTravel Editor and Publisher Jason Gewirtz talks with Murphy about his career in baseball, his thoughts on getting a younger generation interested in the sport and his new role in the sports-events industry.
Among the topics discussed in this episode:
The Rawlings Dale Murphy signature glove (4:00)
The role of TBS in helping the Atlanta Braves to have a nationwide presence (4:38)
Baseball's marketing challenges for its stars (8:09)
His evidence that baseball remains popular to watch (10:07)
Thoughts on the extra-inning rule with a runner on second (11:09)
Ways to shorten the game (11:45)
Should the DH be permanent in the National League? (13:00)
Present-day players he enjoys watching. (13:59)
Truist Park – a hitter's park or a pitcher's park? (15:00)
Owning a restaurant near the stadium (16:24)
The relocation of the 2021 MLB All-Star Game (17:24)
His experience competing at the All-Star Game (19:37)
His time doing public speaking at events (21:54)
Background on LiveView Technologies (23:04)
The increased importance of security at events (25:00)
The strategy of security cameras being hidden or visible at events (25:36)
What traveling to events was like when he played the game (30:58)
Click here to listen to more episodes of the SportsTravel Podcast.