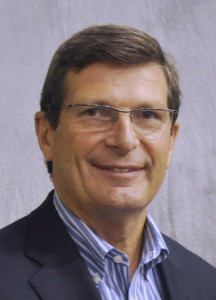 Dale Neuburger has been nominated to become president of Union Americana De Natacion (UANA) following the Pan American Games in Toronto in July, a key position in charge of technical preparations for five aquatic sports. Established in 1948, UANA exists to unify the aquatic activities across four regions in the Americas into a single regional and international organization. The international swimming federation, FINA, recognizes UANA as one of five continental associations.
Neuburger was nominated by the United States Aquatic Sports board of trustees. USAS is the national federation for aquatic sports that represents five national governing bodies in the United States: USA Diving, United States Masters Swimming, USA Swimming, USA Synchro and USA Water Polo.
By virtue of UANA's system of rotating leadership of the organization across four zones, the United States has the right to assume the presidency from 2015 to 2019. In leading the group, Neuburger and the UANA Executive Committee will be responsible for all technical preparations for the five aquatic disciplines that are contested in the Pan American Games, in addition to a host of age group and masters events held every year throughout the continent.
Neuburger, currently in his fourth consecutive term as FINA vice-president of the Americas, said he was honored by the opportunity "to promote, enhance and develop our sport in the region and globally." Neuburger has served in a variety of volunteer leadership roles within aquatic sports, including as president of United States Aquatic Sports; president of USA Swimming; and chairman of the board of directors of the International Swimming Hall of Fame. He currently serves as a board member of United States Aquatic Sports, USA Swimming and the USA Swimming Foundation.
Neuburger will be joined on the UANA Executive Committee by four-time Olympic medalist Brenda Villa, the most decorated athlete in international women's water polo history. "Brenda is an outstanding ambassador for aquatics sport and our country so we couldn't be more delighted that she is willing to serve and give back on an international stage," said USA Water Polo CEO Christopher Ramsey.