World Rugby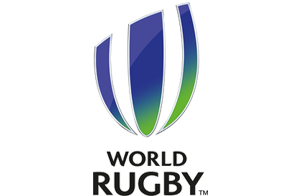 has appointed Dan Payne as chief executive officer of Rugby Americas, which comprises representatives of World Rugby regional associations, Rugby Americas North and Sudamerica Rugby. Under the leadership of Agustín Pichot, Rugby Americas serves as the driving force behind the advancement of community and elite rugby within the Americas.
Payne currently serves as CEO of USA Rugby, a position that he will step down from following the Rugby World Cup Sevens in San Francisco, July 20–22. He announced his departure in February at the USA Rugby board of directors meeting.
"Knowing the time and travel this position requires and our union deserves," Payne said in a statement issued by USA Rugby, "balanced against my responsibility and desire to be present for the formative years of my children's lives, this is the best decision." Payne is expecting to welcome another child to his family in August.
"We are delighted to appoint Dan Payne as chief executive officer of Rugby Americas," said Pichot, Rugby Americas president and vice-chair of World Rugby. "These are exciting times for the growth of the sport, and Dan's knowledge and expertise of rugby in the Americas, proven-track record with USA rugby and passion for the development of the game make him perfectly suited for this important role."
As CEO of Rugby Americas, Payne will have primary responsibility for the growth of the game, working in partnership with the regional associations to strengthen professional and domestic competitions, further the reach of development programs, and convert new commercial opportunities.
In his remaining time with USA Rugby, Payne will focus on executing a successful Rugby World Cup Sevens in San Francisco, supporting the inaugural season of Major League Rugby and finalizing the agreement for a Women's Sevens series stop in the United States this fall.
"This role affords me the opportunity to further drive the aspirations I have for growing rugby," Payne said of his new position. "We must continue to lean on partnership across our member countries to push the game forward. The next 90 days will be very exciting for the United States and the Americas as a whole. I'm excited to continue supporting Major League Rugby in its inaugural season and usher in a milestone event with the Rugby World Cup Sevens this July. We will put more than 100,000 fans through the turnstiles at AT&T Park in San Francisco and that's something the entire American rugby community can be a part of and take pride in."
USA Rugby has partnered with the Global Sport Leadership Practice at RSR Partners to search for Payne's successor.