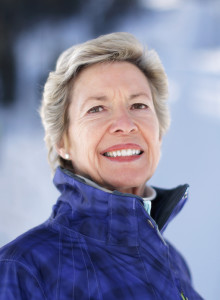 Deedee Corradini, the president of Women's Ski Jumping USA and a key supporter of the 2002 Olympic Winter Games when she was mayor of Salt Lake City, died March 1 at her home in Park City, Utah. She was 70.
As the only president of Women's Ski Jumping USA, Corradini was an outspoken leader in the global fight to allow women to participate in ski jumping at the Olympic level. After years of legal battles, the sport was allowed on the Olympic program in 2014 in Sochi, Russia.
"There's no one else who could have led us and made the difference she did," said Peter Jerome, founder of WSJ-USA. "She was a force. She was amazing to watch. We will deeply miss her but also are profoundly grateful that we knew her and experienced this great journey with her at the helm."
Corradini was also the past president of the International Women's Forum, a senior distinguished fellow in urban studies at the Richard W. Riley Institute of Government, Politics and Public Leadership at Furman University, and senior vice-president of Prudential Utah Real Estate. Corradini was the only female mayor of Salt Lake City, serving from 1992–2000, and was the former president of the U.S. Conference of Mayors.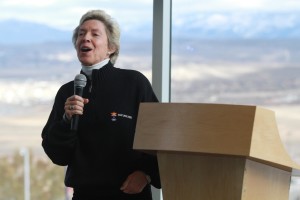 Corradini became involved in the sport after hearing the story of American ski jumper Lindsey Van during a chance meeting in Park City and realizing that women's ski jumping was not yet allowed at the Olympics. She later dedicated her time to pushing the cause to allow the sport to be included in the Games, including a lengthy legal battle to gain entry to the 2010 Olympic program in Vancouver. That move failed, but later opened the door for the International Olympic Committee to add the sport for future years.
To read a Q&A with Corradini from SportsTravel, click here.