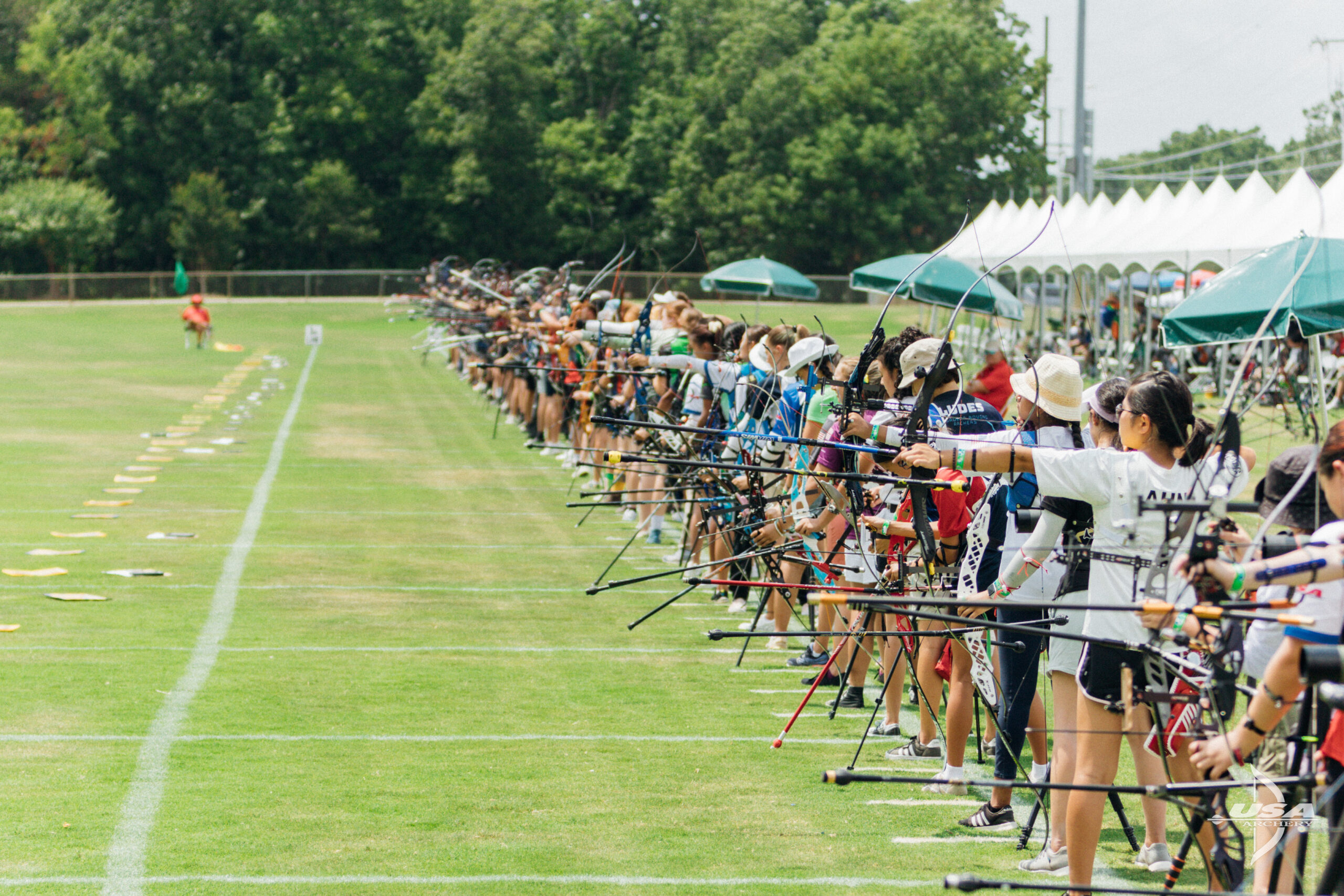 The 2023 USA Archery Junior Olympic Archery Development Target Nationals will take place in Des Moines, Iowa, July 12–16, at James W. Cownie Soccer Park.
More than 700 archers ages 8–20 will be competing at the event, which is a USA Archery sanctioned event open to youth archers competing in the recurve, compound, fixed pins and barebow divisions. The event includes two days of qualifications and a single day of eliminations, followed by a day of team competition.
"Greater Des Moines continues to be a target spot for sporting events," said Catch Des Moines President and Chief Executive Officer Greg Edwards. "Our many sports facilities in the metro are so versatile, including the James W. Cownie Soccer Complex, converting from soccer fields to archery championships. We are excited to be hosting some of the best archery athletes in the nation right here in Des Moines."
National titles and medals are not the only prizes on the line. Scholarships are offered from colleges and universities with archery programs from around the country. Scholarships are awarded to the top finishing male and female archers in varying recurve, compound, barebow and fixed pins divisions.