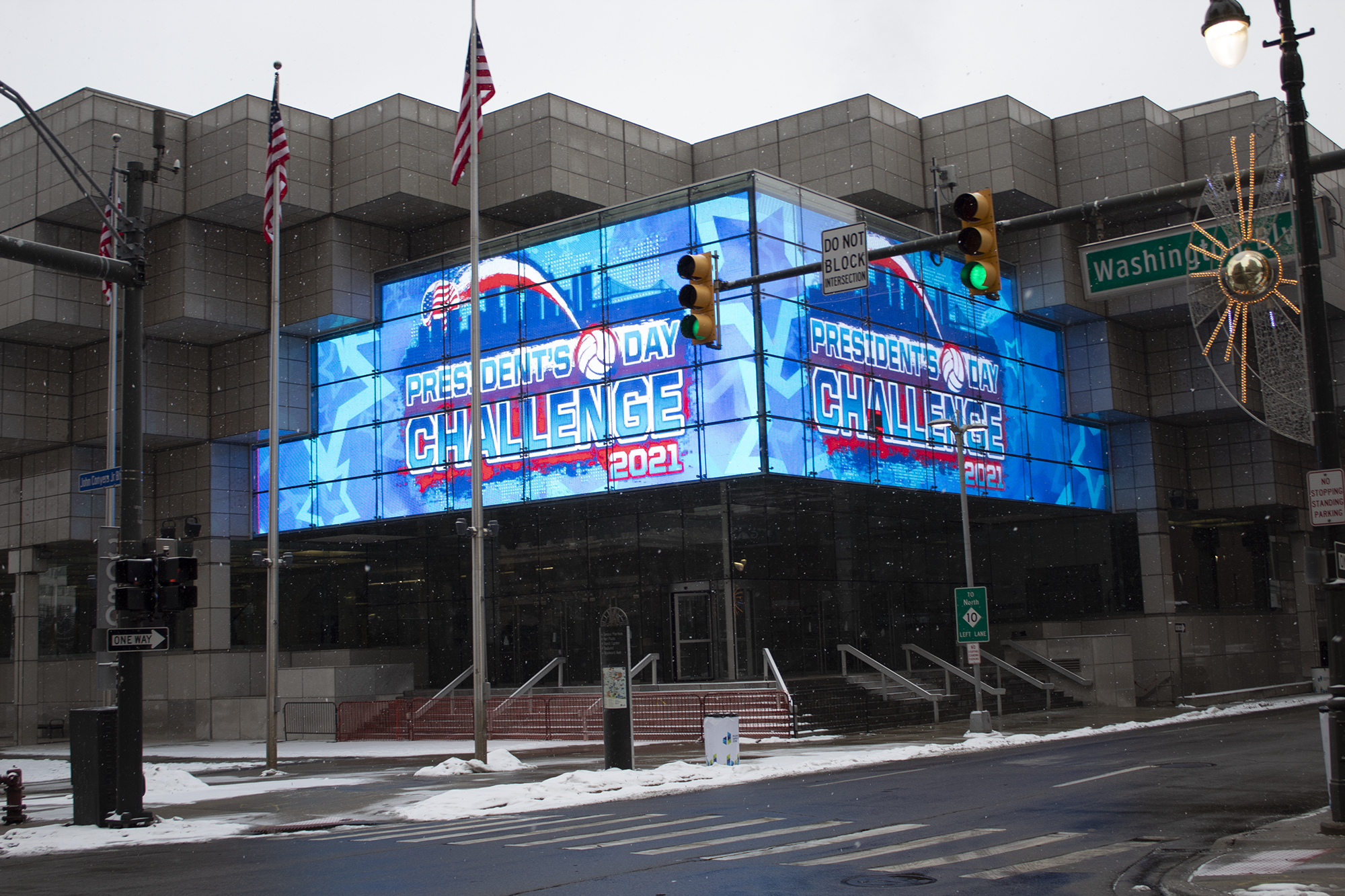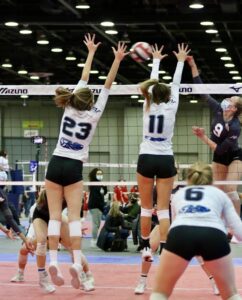 The first event at the TCF Center in Detroit since the pandemic began was a volleyball tournament, and a large one at that. Detroit's downtown convention center hosted 1,000 athletes on 16 courts the weekend of February 13–14 in an event organized by Michigan Elite Volleyball Academy.
Athletes at the President's Day Challenge had to agree to safety terms that were established by the convention center staff and the city's Department of Health and Safety.
"We were delighted to welcome our first event since last March – 1,000 attendees statewide to a safe and competitive in-person event at TCF Center," said Patrick Bero, CEO and CFO of the Detroit Regional Convention Facility Authority. "Our staff did whatever was needed to create a safe environment, including having our staff join in setting up the court, to make sure everything in the center was ready to accept its first visitors."
TCF Center is managed by ASM Global, whose VenueShield was in effect for the tournament. The center has also received GBAC Star certification, which outlines different sets of venue safety guidelines.
Among the restrictions imposed by organizers were limits of one spectator per participant and masks required at all times for anyone within the building. All spectators, players and coaches were also required to answer a set of health questions prior to entering the building, which provided a mechanism for contact tracing after the event.
"Thank you to the entire team at TCF Center for all of their tireless work before, during and after our event which was instrumental in making the event a success," said Steve Sack, owner of Michigan Elite Volleyball Academy. "It was great to see people back in TCF Center."
Michigan Elite Volleyball Academy is hoping to return to TCF Center in April of this year.
"We learned that each event that takes place in our building during this year will require a custom health and safety plan to be developed — taking into account the special needs of each group," said Greg DeSandy, the convention center's director of sales and event services and interim general manager.