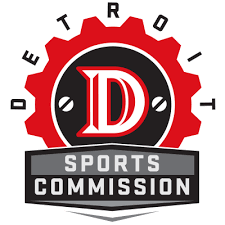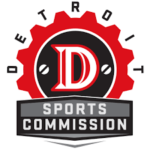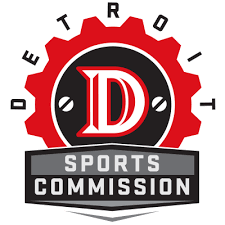 The Detroit Sports Commission has announced the formation of the Detroit Sports Organizing Corp. (DSOC), a permanent local organizing committee whose mission will be to identify, bid, plan and produce major sporting events in the Detroit region.
"The formation of this high-caliber group is an unprecedented move for our region as we set the course to compete for the most important and highly visible events in the nation and world," said Dave Beachnau, the Detroit Metro Convention & Visitors Bureau's senior vice-president of marketing, sales and sports. "Our goal is to make sure future bid and event opportunities operate efficiently through a strategic and thoughtful approach with the right organizations and individuals involved from start to finish."
Working with the Detroit Metro CVB, the Detroit Sports Organizing Corp. will evaluate and prioritize significant future bid opportunities and form appropriate host committees for major sporting events coming to the city. It will also develop funding strategies to host events and work to promote Detroit's sports calendar. Dietz Sports & Entertainment, a full-service sports and entertainment management company, will also be working with the Detroit Sports Organizing Corp. on this effort.
Leading the Detroit Sports Organizing Corp. are members of Detroit's sports teams, the Detroit Sports Commission, the Detroit Metro CVB, media and the local academic, civic and corporate community. The 16 founding members are:
Michael Wright, vice-president of marketing and communications and chief of staff, Wayne State University
Larry Alexander, president and CEO, Detroit Metro CVB
Alessandro Dinello, president and CEO, Flagstar Bank
Bill Emerson, vice chairman, Rock Holdings, Inc.
Greg Hammaren, senior vice-president/general manager, Fox Sports Detroit
Timothy Mahoney, chief marketing officer, Global Chevrolet
Duane McLean, executive-vice president of business operations, Detroit Tigers
Faye Nelson, vice-president, DTE Energy Co.; president and board chairman, DTE Energy Foundation
Mariam Noland, president, Community Foundation for Southeast Michigan
James Settles, Jr., vice-president, UAW-Ford
Arn Tellem, vice chairman, Detroit Pistons
Mike Tirico, host and play-by-play, NBC Sports Group
Jim Vella, president, Ford Motor Company Fund
Alexis Wiley, chief of staff, mayor's office, City of Detroit
Tom Wilson, president and CEO, Olympia Entertainment
Rod Wood, team president, Detroit Lions