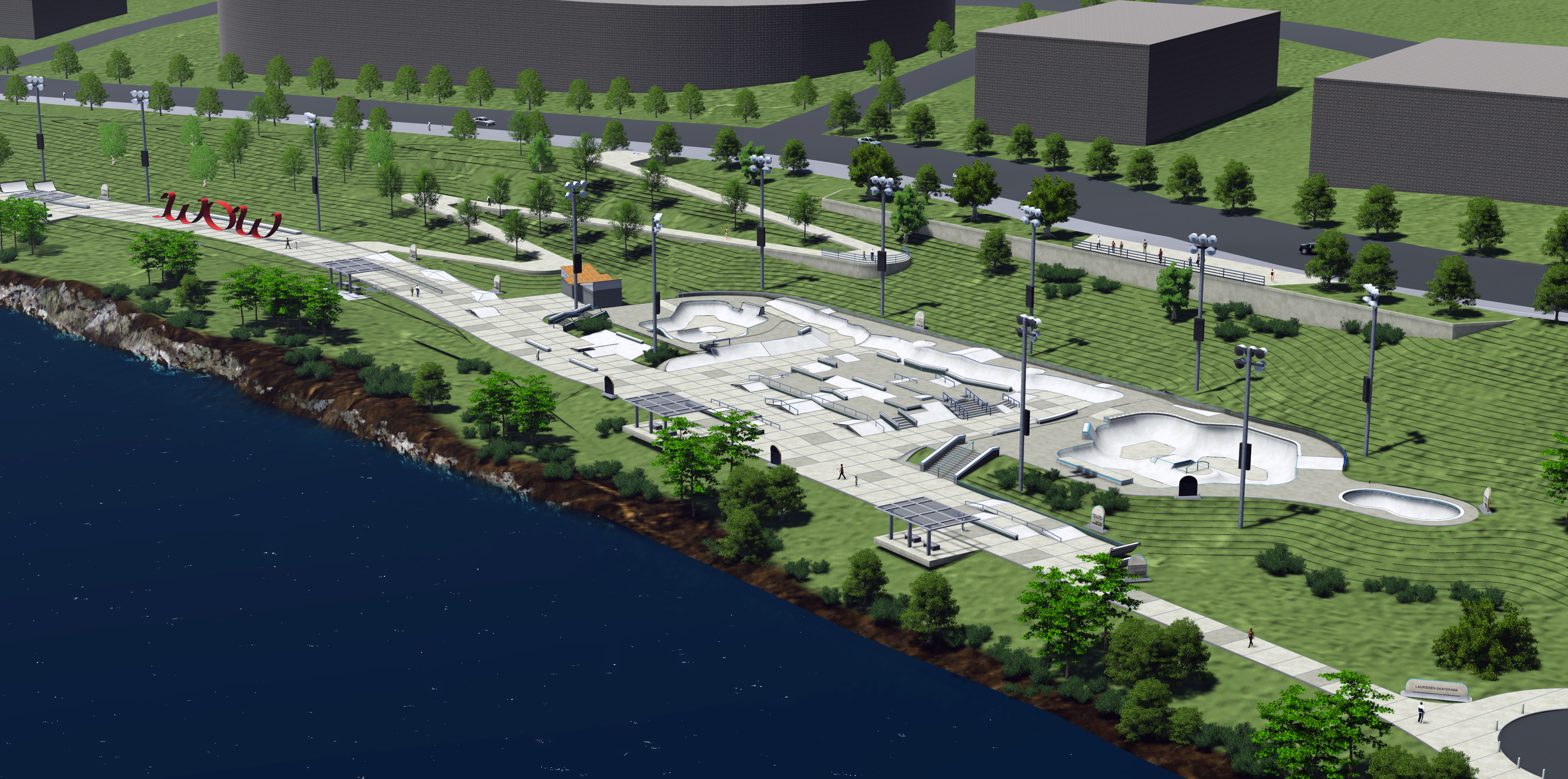 The annual summer Dew Tour skateboard competition and festival will be moving from Long Beach, California, to Des Moines, Iowa, and will be held May 20-23 at the brand new Lauridsen Skatepark while serving as the only U.S.-based global Olympic skateboard qualifying event for 2021.
Lauridsen Skatepark's Street and Park courses have been approved as Olympic-level venues. The park also includes two skate bowls, a skate promenade, a skate sculpture, stairs, ledges and more. The new venue was built by California Skateparks and is the largest in the United States. Dew Tour will be the first event to be held at the 88,000 square foot park as part of the grand opening kickoff.
"The competitive road ahead for these skaters now starts in Des Moines and concludes in Tokyo," says Courtney Gresik, Dew Tour vice president and general manager. "Being able to produce Dew Tour in 2021 and have it continue to serve as an Olympic qualifying event, in a brand new home with a world-class venue, is a dream come true. There are no words to express what we all have globally battled in the past year. We couldn't be more proud to be in this space today."
Details around hosting spectators are being evaluated amongst Dew Tour, World Skate and local and state event partners. More information surrounding this will be announced at a later date. Skateboarding will make its debut at the Olympic Summer Games this summer in Tokyo. The Olympic qualification system is based on rankings maintained by World Skate, the sport's International Governing Body.
"What better way to introduce Lauridsen Skatepark than hosting the 2021 Dew Tour, one of the premier skating events in the world," said Greg Edwards, president and chief executive officer of Catch Des Moines. "To host an Olympic qualifying event is an awesome showcase for both this new facility and the city of Des Moines. Given the circumstances, this isn't just an event, but a celebration, and I assure you it will bring the wow factor."