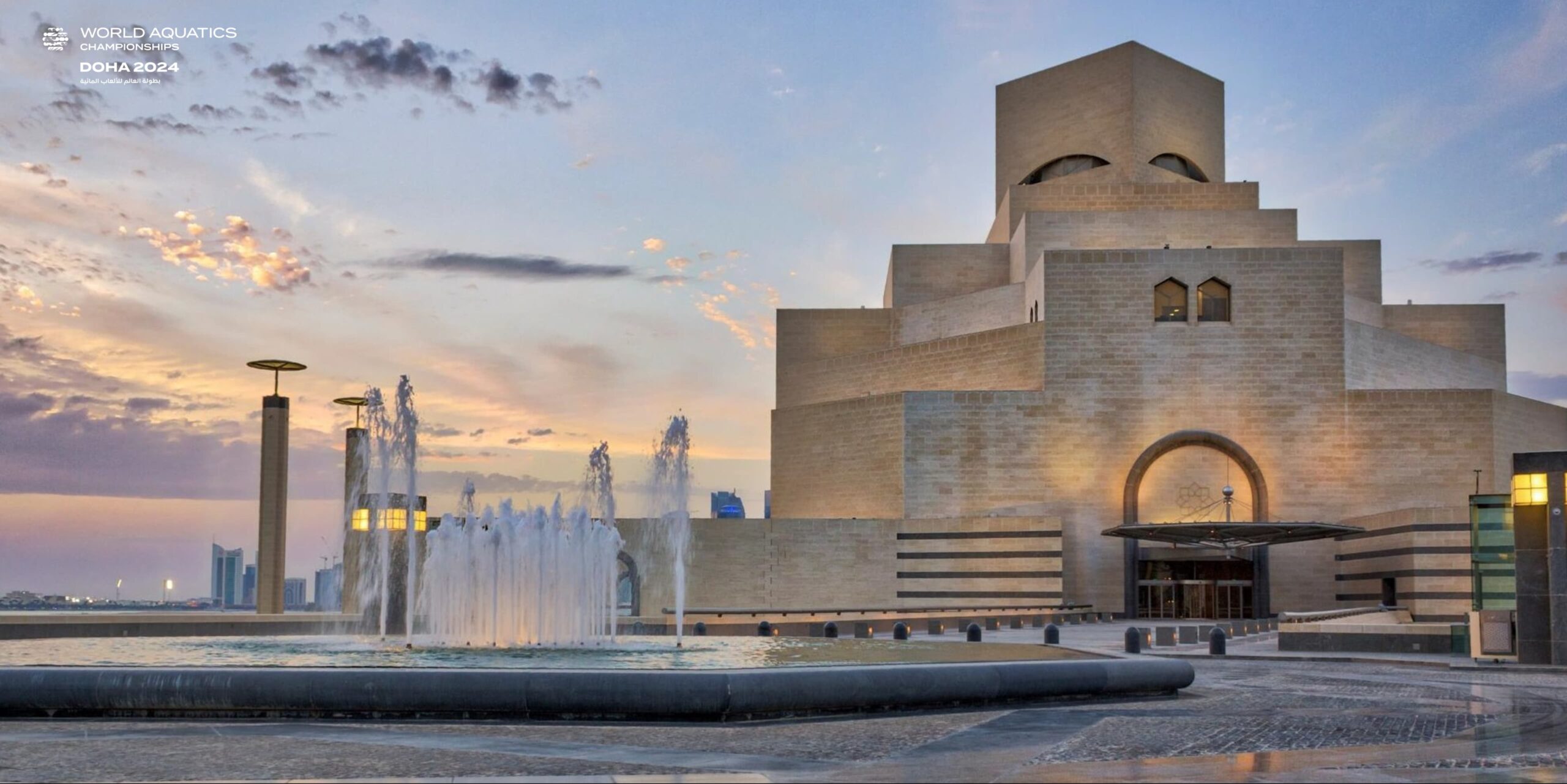 Fan travel packages for worldwide swimming travelers heading to Doha for the 2024 World Aquatics Championship are now on sale with 100 days until the start of the event.
The packages will give fans the opportunity to watch an event that is being held in the Middle East for the first time. The World Aquatics championship will be February 2-18 and the Masters event follows from February 23 through March 3. Fans can book their travel packages on the Discover Qatar website.
Fans will be able to choose from an array of three, four and five-star hotel options in the city. An optional airport transfer package is also available on the Discover Qatar website.
"We are delighted with the travel packages we are able to offer fans travelling to Doha for the World Aquatics Championships and World Aquatics Masters Championships thanks to our partnership with Discover Qatar," said Sheikha Asma bint Thani Al Thani, director of marketing and communications for the Opening and Closing Ceremonies committee. "While we know that everyone will enjoy the world-class competitions during their time in Doha, these packages give them the opportunity to maximise their experience away from competition and enjoy all that Qatar's rich culture has to offer."
The World Aquatics meets in Doha follow the destination hosting the World Aquatics Swimming Championships (25m) in 2014 and nine legs of the World Aquatics Swimming World Cup series between 2012 and 2021.