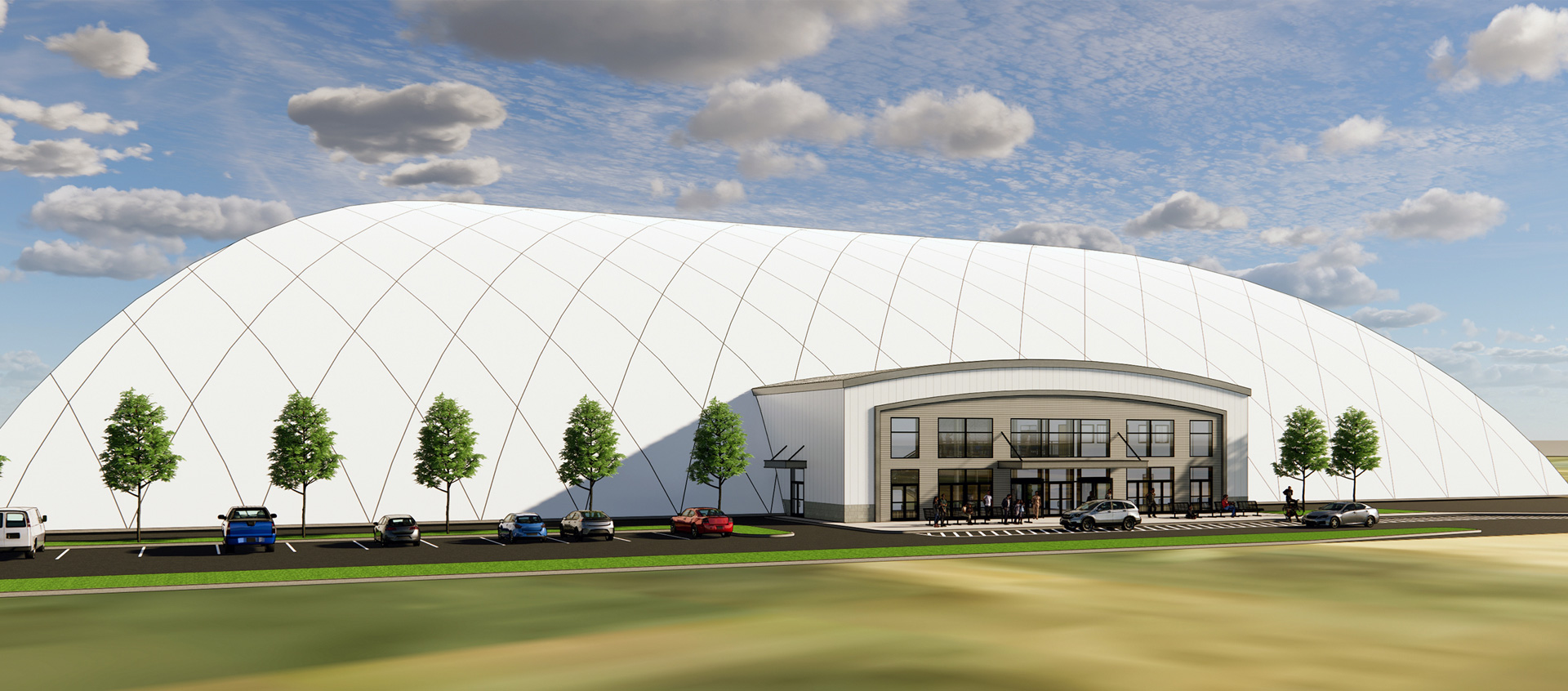 The Day Hill Dome, a new indoor sports complex for soccer and baseball, has been given final approval from the Windsor, Connecticut Planning and Zoning Commission with the 31-acre project targeting an October 2021 completion.
With 100,000 square feet of indoor space and an 82-foot ceiling, the Day Hill Dome will havethe ability to have a full-sized soccer field and Little League baseball field indoor that can also be split into four smaller fields for practices. The venue will feature a one-of-a-kind support building which will allow visitors to go back and forth into the building without an airlock entrance. The building will also have locker rooms, space for meetings and other gatherings, office space, a cafe with concessions, and a 75-yard second-floor viewing deck.
There will also be four outdoor fields, three for soccer and one for Little League with parking for over 300 vehicles.
Lead project planner Phil Doyle told the Journal-Inquirer. that plans have been in the works for three years but were delayed until recently because of the pandemic. The project is set to be completed by Oct. 2021.