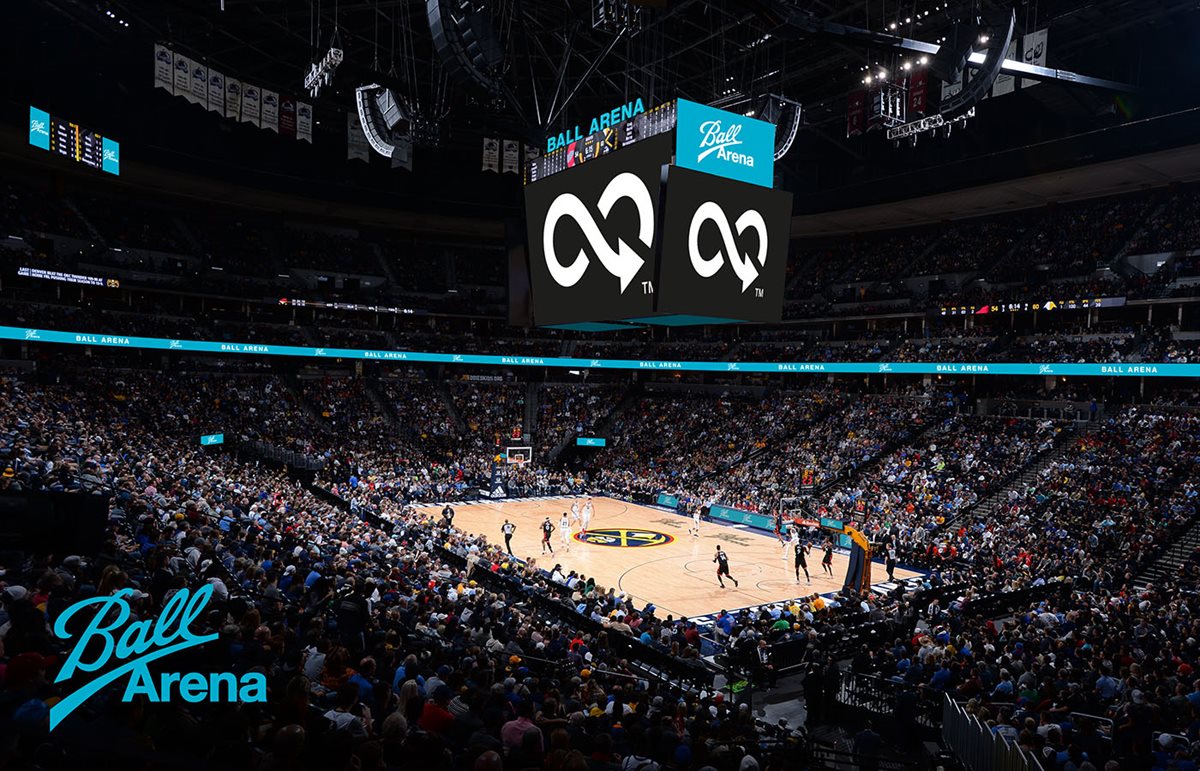 Like a shopper going for a value combo, the Ball Corporation has expanded on its partnership with Kroenke Sports & Entertainment that will stretch across two continents, three cities and is highlighted by a new naming rights deal for the home of three professional sports franchises in Denver, Colorado.
The home of the NBA's Denver Nuggets, NHL's Colorado Avalanche and National Lacrosse League's Colorado Mammoth will be called the Ball Arena along with in-venue aluminum beverage cups from Ball to be used at SoFi Stadium, home of the Los Angeles Rams and Los Angeles Chargers, along the Emirates Stadium in London, home of the Premier League's Arsenal.
"It is with great pride that we introduce Ball Arena as the new home of the Denver Nuggets, Colorado Avalanche and Colorado Mammoth," said KSE Founder and Chairman E. Stanley Kroenke. "Our goal in selecting a long-term international venues partner was to find a Colorado-based company with global renown to grow side-by-side with our talented young teams. Ball Corporation is an ideal fit for that vision, an innovative leader that shares our commitment to our local community, to environmental sustainability and creating quality jobs in Colorado. We look forward to unveiling Ball Arena and welcoming our fans back home when it is time once again to celebrate live sports and entertainment events responsibly."
At all three locations, cold beverages will be served in a recyclable Ball Aluminum Cup and in aluminum cans and bottles with improved fan-facing recycling programs available on-site. The cups debuted in 2019 at the former Pepsi Center and are also available at the University of Colorado Boulder's Folsom Field and at Hard Rock Stadium in Miami, among other venues.
"This is an important moment in sports and entertainment, and we are proud to partner with Kroenke Sports & Entertainment to advance sustainability in venues by implementing real-world solutions to the packaging waste crisis," said John A. Hayes, chairman, president and chief executive officer of Ball Corporation. "We are committed to making recycling an easy, everyday choice for consumers by providing them with infinitely recyclable aluminum cans, bottles and cups that can be used and back on a store shelf in just 60 days and enhancing recycling infrastructure in venues."
At Ball Arena in Denver, Ball will work with KSE to transition to aluminum beverage packaging for 100 percent of the venue's concessions, with the goal of implementing a closed loop system by 2022. The partnership also includes Ball becoming the official sustainable aluminum beverage packaging partner at Arsenal and the official Infinitely Recyclable Aluminum Packaging Partner of SoFi Stadium and the Los Angeles Rams, feature the company's aluminum cups for draft beer and cocktails.