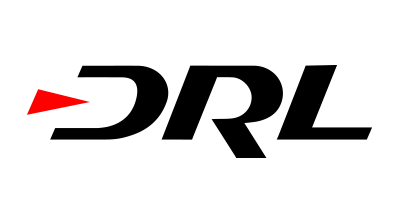 For the first time since Drone Racing League was founded in 2015, the professional drone racing sport is launching a global search for six new locations to be a part of its 2019 Allianz World Championship Circuit. Venues will have the opportunity to host events that showcase the world's best first-person view (FPV) pilots as they race custom-built DRL drones through three-dimensional, mile-long courses.
Though the process for selecting host cities has been kept on a more local level, DRL decided to do things differently its fourth season in response to the sport's growing popularity and demand. "We have had so much attention over the past three years about hosting that we have taken a global approach to attracting cities and destinations," said Ashley Ellefson, director of operations at Drone Racing League. She explained that with a couple hundred hosting inquiries flooding DRL's inbox every week, it was time to formalize and streamline the process.
The RFP for the 2019 championship circuit will be shared with potential host communities, including federal and local governments, tourism bureaus and venue operators starting today. DRL is seeking five regular-season locations and one championship location, with events taking place August–November 2019. There will be two days of racing in each location with 24 pilots battling it out to become the level champions and advance to the world championship race.
For the upcoming season, Drone Racing League is looking for venues with indoor space with a minimum of 80,000 square feet as well as a minimum clearance of 30 feet. Outdoor space will also be considered but needs to be discussed. Some examples of possible venues include stadiums and arenas; industrial complexes; unoccupied buildings such as recently closed warehouses, factories and power plants; and unusual locations such as caves, subways and historic buildings.
Other noteworthy components of the 2019 season are new ways to engage with fans, including the opportunity to accommodate live spectators. "We're expecting to see 3,000-8,000 attendees," Ellefson said. "So we're building out a lot of activations around that. There will be a fan zone, food and beverage, a festival-type feel. We're excited to bring that to live audiences."
During the events, spectators will be able to watch the drone races as well as engage in a number of sponsor activations and activities, including playing on the DRL Simulator, flying DRL toy drones and using FPV goggles. DJs will provide entertainment, and food and beverage options will also be available.
While the RFP is for the 2019 season, Ellefson emphasized that the organization is also open to multiyear opportunities, including sponsorships.
Cities interested in hosting will need to respond to the RFP by September 21. Proposals will be accepted on a rolling basis, and finalists are expected to be selected in October. To see the RFP, click here.