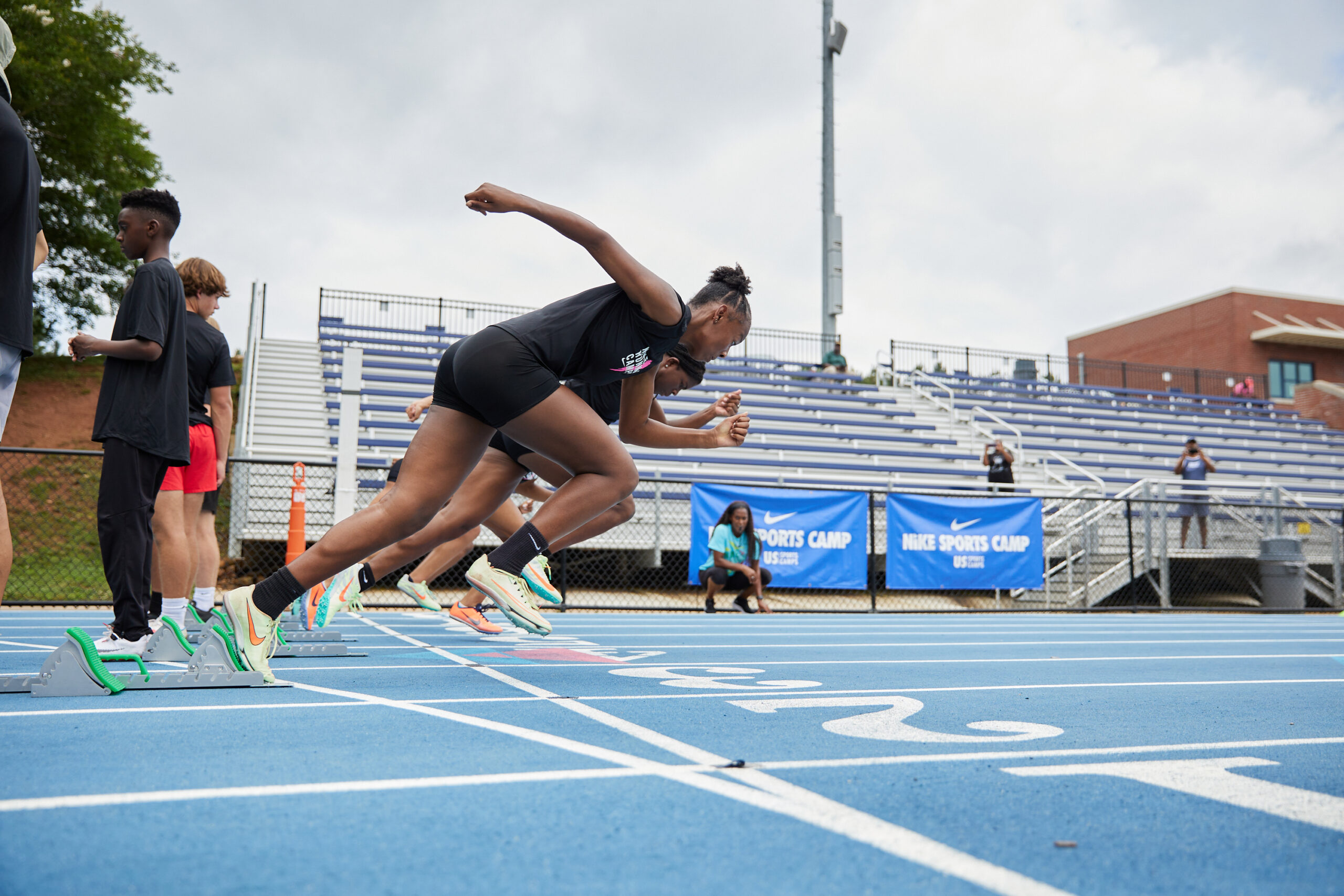 The DuPage Sports Commission is collaborating with Plasia to bring a major track and field camp to its region on June 14­–17, 2023. The Nike Track & Field Champ Camp combines athletics and technology, focusing on sprints and hurdles, offering event specific training as well as educational breakout sessions on training, nutrition, and college topics such as recruiting.
The event will include a community engagement session where residents of DuPage County will be able to join Olympic and World champion Justin Gatlin, as well as other speakers, for an evening of conversation covering various topics of discussion.
"The DuPage Sports Commission has collaborated with Plasia on a couple projects within the last year, focusing on creating and bringing unique experiences for the DuPage County community," said Igor Bakovic, director of sports, DuPage Sports Commission. "The sports commission was involved throughout the early stages of Champ Camp and looks forward to welcoming the athletes and coaches to Lisle and Benedictine University in June."
The first session will take place from 4–8 p.m. on June 14, with separate sessions for co-ed age groups 11–13 and 13–18. The rest of the sessions will begin at 8:30 a.m. and conclude at 4 p.m. at the Lisle Campus of Benedictine University. Campers will receive instruction from coaches and athletes while learning about the new landscape of amateur athletics, including name, image, and likeness.
Co-founded by Derek Drew and Marquell Oliver, Plasia recognized the need for a training camp focused on skill development and helping athletes navigate the evolving NIL landscape. Through their partnership with Division 1 coaches and former Olympians, Nike Champ Camp is uniquely positioned to offer student-athletes invaluable insights and resources for long-term success.
"Plasia is committed to providing student-athletes with a comprehensive training experience that includes both on-field training and off-field education," said Drew. "Growing up being a student-athlete was expensive, especially while I competed through cancer during my final collegiate season. Through Champ Camp, we hope to deliver a meaningful roadmap for student athletes, empowering them with knowledge so they can take control of their career and build a brighter future."
Coaches of the Champ Camp include Kareem Jackson, associate head track and field coach at University of Wisconsin-Madison; Brenton Emanuel, assistant track and field coach at the University of Nebraska; World Champion Aaliyah Brown, and Olympic Champion Justin Gatlin.

Gatlin has eight global championship medals in the 100-meter sprint (three Olympic and five World Championship). Gatlin's personal best of 9.74 seconds ranks fifth on the all-time list of male 100-meter athletes. He won the gold medal in the 100 meters at the 2004 Athens Olympic Games. At the London 2012 London Olympic Games, he ran a time of 9.79 seconds, earning a bronze medal. He won his third Olympic medal in the 100 meters in the 2016 Olympic 100m final, finishing with the silver medal.

Brown, a Frankfort, Illinois, native, and was part of the gold medal-winning 4×100 meter relay for the United States at the 2017 World Championships.

Jackson was named the 2023 NCAA Division 1 Indoor Track & Field Men's Assistant Coach of the Year (Great Lakes Region) in his second year as associate head coach at Wisconsin. His athletes contributed 13 points towards Wisconsin's winning the team title at the Big Ten Indoor Championships.

Emanuel was named the 2023 NCAA Division 1 Indoor Track & Field Men's Assistant Coach of the Year (Midwest Region), in his second year as associate head coach at Nebraska, where he coached two athletes to qualify for the 2023 NCAA DI Indoor Championships: Darius Luff and Brithton Senior in the 60-meter hurdles.