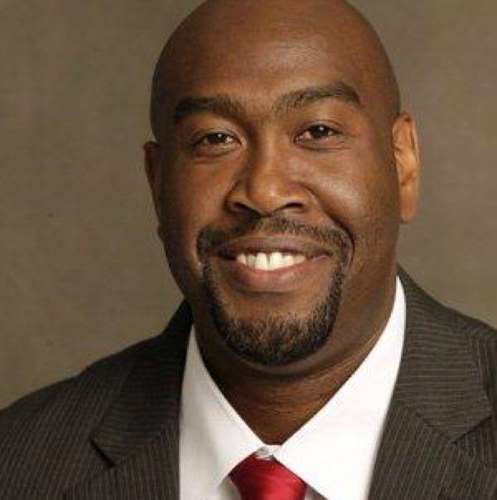 Marcus Manning has been named the next executive director of the Durham Sports Commission, starting October 19 as the nonprofit's second-ever executive director and being charged with leading efforts to create economic and social impact in the region by strengthening Durham's sports culture, expanding access to sports for residents and attracting and cultivating sporting events of all levels.
Manning was most recently the director of athletics and recreation at Centenary College in Louisiana. He was atop an athletic department that had 17 varsity programs, 26 staff members and over 250 student-athletes. Manning served as the lead administrator for lacrosse, soccer, softball, and Gold Dome capital projects.
"I'm humbled and honored to be named the new Executive Director of the DSC," said Manning. "I want to thank Discover Durham President & CEO Susan Amey, Board Chair Dan Hill and all of the board of directors for sharing their vision and providing me with this transformational opportunity. Going through the interview process, I was excited to learn that Durham embraces diversity and inclusion, encourages creativity and innovation, and has a strong passion for sports. I'm looking forward to putting my hard hat on, going to work and being a great teammate to the sports commission and Discover Durham as well as the City and County of Durham."
Manning was named the Centenary College 2020 David Womack Leadership Award winner and 2019 Shreveport-Bossier Sports Commission Pride Award winner. Prior to Centenary, Manning served as Maryville University's director of athletics and vice president for athletics and recreation. There, he managed the department's operating, recruiting, scholarship and fundraising budgets, helped design and implement two three-year strategic plans and established the Saints Booster Club. Manning also assisted in the design, budgeting, and construction of four facility upgrades. Maryville won the NCAA President's Award for Academic Success five times in a six-year period and earning NCAA Division II Tournament bids in women's basketball, men's soccer, softball, and men's wrestling.
"Strategic leadership is more important than ever, especially now for the sports and sports tourism industries which have been stalled since the onset of the pandemic," said Amey. "We're thrilled for Marcus to step into the position. He brings a wealth of experience and an innovative mindset, which will help the Durham sports scene rebound by crafting what sporting events and sports culture need to look like as we recover."
"The board was unanimously impressed with Marcus' skillset," Hill said. "From strategic planning and development to leadership and focusing on community, he has achieved success after success, and we look forward to seeing him shine in Durham."