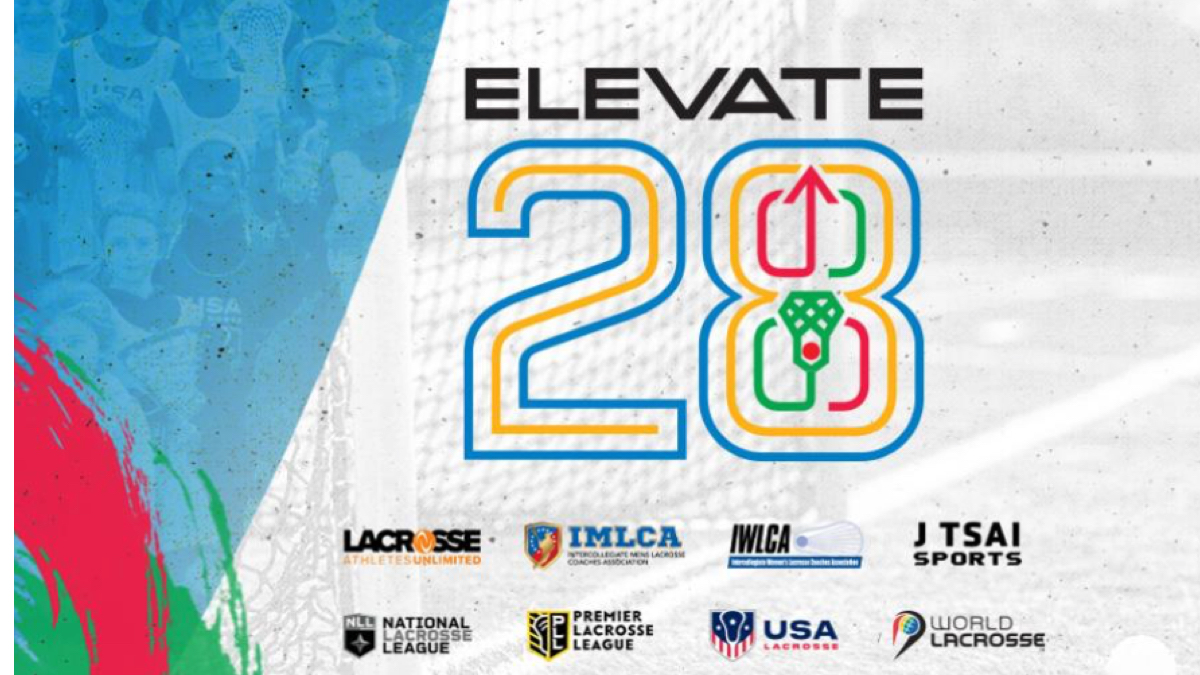 Eight leading lacrosse organizations in the United States have combined to form ELEVATE28 ahead of the 2028 Olympic Summer Games with the goal of doubling the country's participation in the sport to four million annual players by the end of the decade.
Athletes Unlimited, the Intercollegiate Men's Lacrosse Coaches Association, Intercollegiate Women's Lacrosse Coaches Association, J Tsai Sports, National Lacrosse League, Premier Lacrosse League, USA Lacrosse and World Lacrosse have signed the charter. The formation of ELEVATE28 comes on the heels of the International Olympic Committee's vote to include lacrosse in the 2028 Olympic Summer Games in Los Angeles, the first time the sport has been in the Olympics since 1908 in London.
"I'm thankful to my fellow lacrosse stakeholders and leaders for their commitment to unify and elevate our sport to new heights," said USA Lacrosse Chief Executive Officer Marc Riccio. "It is an unprecedented moment in time for us to work towards our shared goal of growing lacrosse participation and show the world lacrosse can change lives. This level of cooperation is transformational and is truly monumental."
The main facet of the partnership is strategic initiatives and platforms, primarily for kids, to ensure communities have equal access to the sport. Representatives from the organizations rang The Closing Bell at the New York Stock Exchange on October 31 along with U.S. national team athletes and players from Bronx Lacrosse.