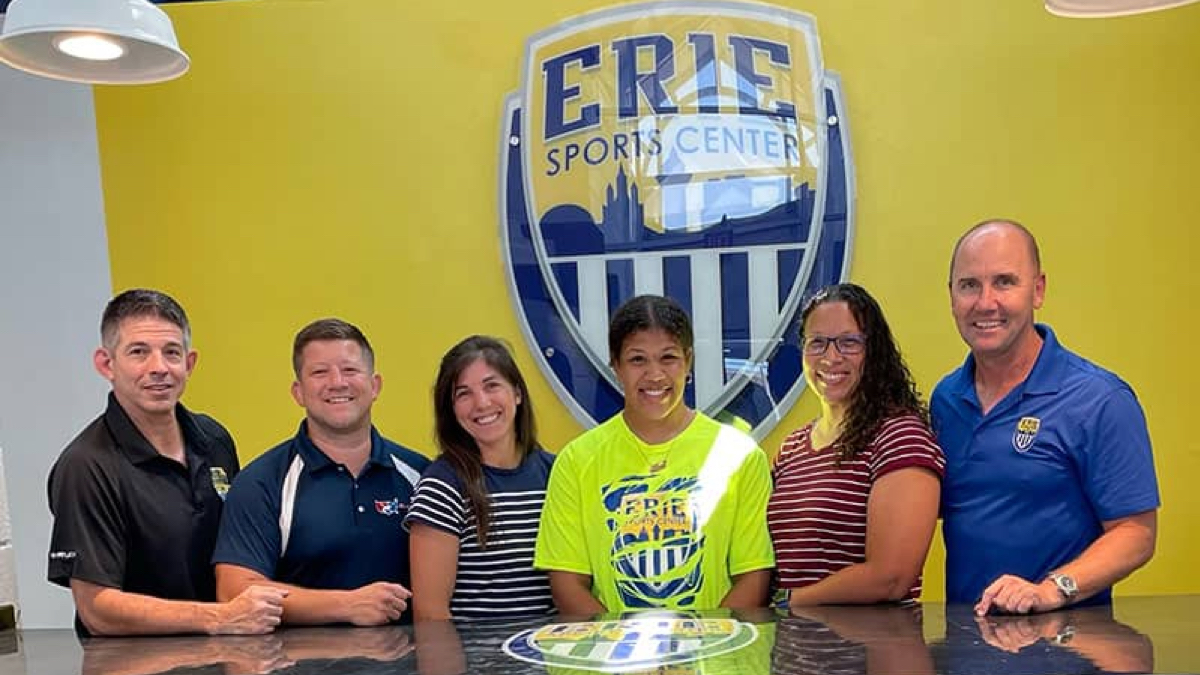 The Erie Sports Center in Pennsylvania has announced the creation of an International Wrestling Academy which will offer boys and girls high school aged wrestlers an opportunity to train and compete in Greco-Roman and Freestyle wrestling in line with the USA Wrestling National Team program, philosophy and schedule.
Chad Vandiver has been named as director of international wrestling and will oversee Greco-Roman and Freestyle operations. Erin Vandiver (Tomeo), a two-time Olympic team coach and has head women's coach at Gannon University, will serve as director of women's wrestling. Tom Tomeo, an All-American at Clarion University, 2004 Olympic team coach and Erin's brother, is the director of wrestling at Erie Sports Center.
"Our vision from the start has been to provide individual athlete development, pathways and opportunities for athletes from the region, nationally and internationally," Erie Sports Center Owner Troy Bingham said. "The team that has been assembled now to lead our International Wrestling Academy under Chad's leadership is world class and will set our wrestling program apart and make the Erie Sports Center a Mecca for wrestling development. The international tournaments, camps and matches will again put Erie on the international stage and drive further economic and social development for the region."
In his previous role at Wyoming Seminary, Chad Vandiver, a U.S. Open finalist, and Erin Vandiver led delegations to Russia, Japan, Estonia, and Austria, while hosting teams from a dozen nations.
"I am honored to be a part of the Erie Sports Center," Vandiver said. "The Erie Sports Center is perfectly positioned to provide opportunities for wrestlers with Olympic, World and collegiate level goals to develop."
Athletes in the program will compete on a national and international schedule and the ESC will host international teams on its campus. Resident members will attend Erie Prep Academy, an accredited international boarding school located on the campus of the Erie Sports Center, which caters to students in grades 9-12 as well as post graduate students.
Erie Sports Center currently partners with LaLiga soccer club Villarreal CF and the NBA's Cleveland Cavaliers. The facility hosts 10 soccer fields, an indoor FIFA approved dome, wrestling room, eight baseball/softball fields, an indoor arena with four basketball/volleyball courts, two hockey rinks, a strength and conditioning facilit and more. A 20,000-square-foot high performance and sports medicine facility is currently under construction through an $11 million dollar partnership with Allegheny Health Systems.