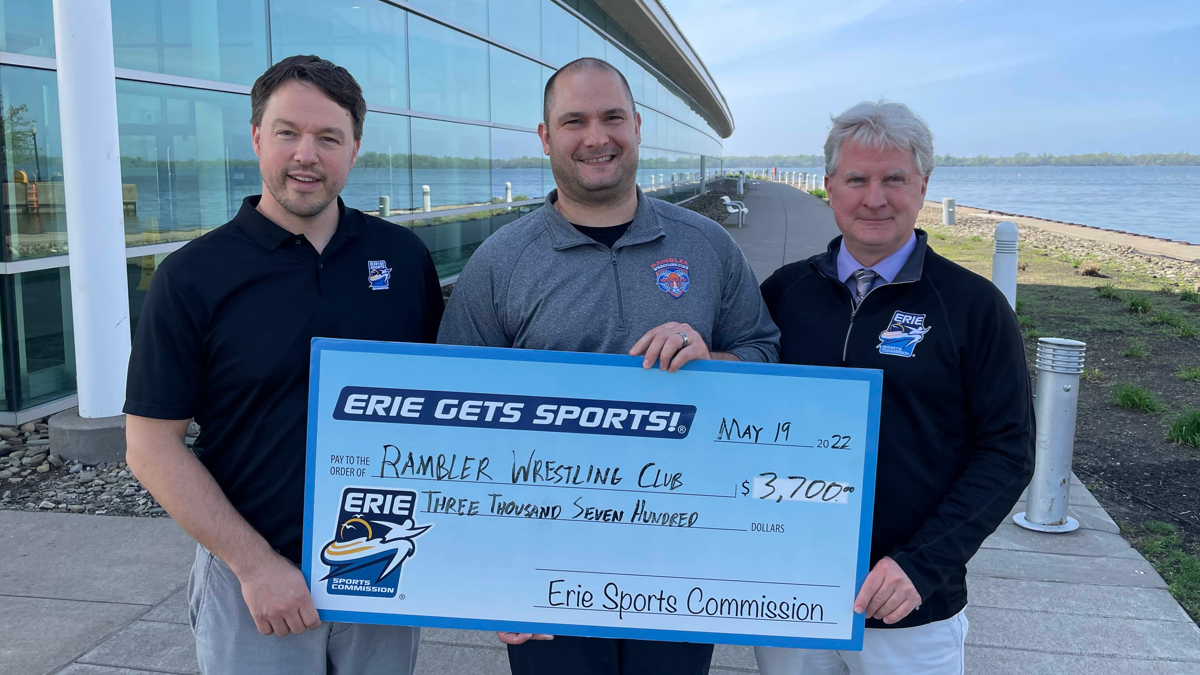 The Erie Sports Commission has announced a major increase to the amount of funding available in 2023 to potential recipients of its Facility Matching Funds Program.
The program's available funds will nearly quadruple in size in 2023, with a total of $60,000 in matching funds available to assist local sports facilities with renovations, equipment upgrades or new construction. The program awarded four dollar-for-dollar matching grants totaling $16,200 in 2022 and has awarded a total of $45,700 since its inception in 2018.
"If we want to continue to host top-notch events and promote Erie as a premier destination to host sporting events year-round, we need to do what we can to help ensure that Erie has the sports facilities to attract them," ESC Executive Director Mark Jeanneret said. "The boost in grant funding available this year is our way of showing that we're invested in our community and the success of our partners."
Along with an increase in total funding, applicants may now request matching funds in the amount of $500 to $15,000, with requests in excess of $15,000 considered in rare circumstances.
"The last two years saw the most applications in program history, so we know there is an appetite for upgrading Erie's sports facilities," Jeanneret said. "We hope that this larger investment will allow us to assist with even more impactful projects around Erie."
Notable past recipients of grants include the Rambler Wrestling Club in 2022, NAMBA in 2021 and the MYAA Walnut Creek Baseball/Softball Complex in 2019.
The Rambler Wrestling Club used their grant to assist in purchasing an additional mat to be used during their annual Battle on the Bay tournament held at the Bayfront Convention Center. NAMBA's grant funding assisted with the development of the Trails at Six Mile at Six Mile Creek Park in Harborcreek Township. MYAA received its grant to help offset the costs of constructing a fifth, multi-use baseball/softball field at its Walnut Creek Complex.
Applications for the ESC's Facility Matching Funds Program are open for funding in 2023.