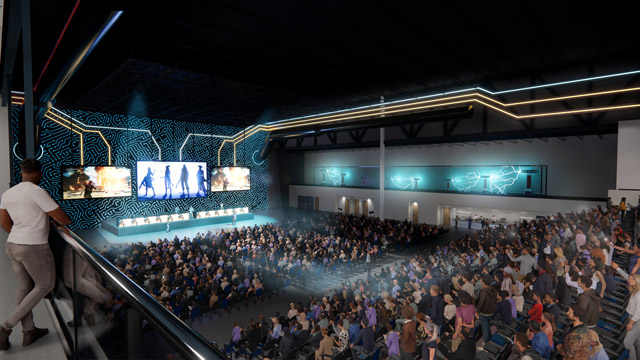 Port San Antonio, a technology campus that is home to aerospace, cybersecurity, defense, robotics and other advanced operations in the Texas city, has announced plans to build a 2,500-seat esports arena.
The plan was included as part of several upgrades recently approved by the Port San Antonio Board of Directors to advance the organization's "Tech Port" vision, which is based on connecting people with employment, educational and entrepreneurial opportunities; connecting education with all levels of industry; and connecting technology innovators with domestic and international markets.
Construction is expected to begin this summer with a completion target of early 2022. Once complete, the project will be managed by ASM Global. Port San Antonio is a 1,900-acre campus on the site of the former Kelly Air Force Base.
The approved $60 million addition to the campus will include a new 130,000-square-foot building that will feature the esports arena and other projects. The 2,500-seat arena, designed by RVK Architects, will be capable of configuration for esports competitions, concerts, product launches and large training programs. Retractable seating will also allow the space to host conventions and conferences. The project will also feature a 24-hour electronic gaming area and a full-scale food hall, including catering support for events hosted at the center.
Additional parts of the project include space for the new home of the San Antonio Museum of Science and Technology, which will host hands-on exhibits, demonstrations and classes.
"Our board has been hard at work to ensure that the Port serves as a strategic asset for all people in our region," said Port San Antonio Board Chair Chris Alderete. "Today, we have taken another major step forward in delivering on that promise to create a place that is welcoming to all people in our community. The innovation center will be a venue that is exciting as it inspires, teaches and helps people connect with new career and business opportunities—from global companies to San Antonio's small business owners who need a place to develop their ideas and market them to the world."