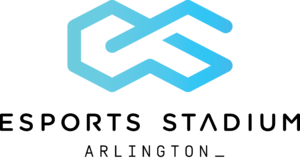 Esports Stadium Arlington has selected Abacus3, an esports consultancy and marketing firm, to market the naming rights and sponsorship packages for the arena, which is the largest esports venue in North America.
"We take pride in being the largest, most turn key dedicated esports facility in North America, said Jonathon Oudthone, president of ESA. "We are the hub for community events large and small year round. Our sponsors want to make a meaningful impact to the esports and gaming community. We selected Abacus3 because of their team's rich history in sponsorship and community building. They understand that what benefits the fan ultimately benefits the brand."
The 100,000-square-foot venue opened last year in Arlington, Texas, on the site of the city's convention center. Neighboring venues include two Six Flags theme parks, Globe Life Park and AT&T Stadium. The $10 million esports stadium, which can allow teams of six to compete on its main stage, also has enough open space for 100-person battle royale events. The venue also houses a production facility and seating that can scale from 250 to 2,500 spectators.
"The continuous activity at the stadium makes it a truly exceptional sponsorship opportunity," said Greg Skasko, CEO at Abacus3. "The local audience engage with sponsors every single day and that coverage spreads to an international audience during events and competitions. It's an exclusive opportunity for sponsors to engage locally while reaching an international audience."