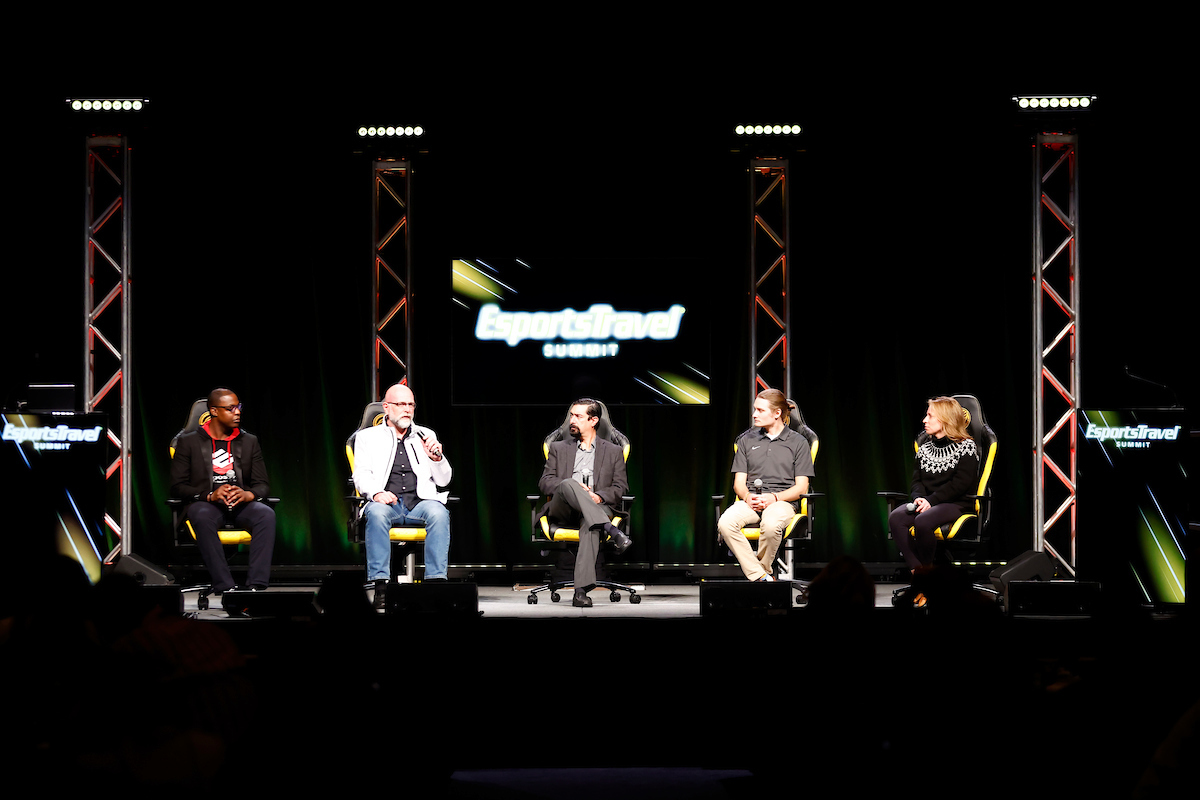 Daytona Beach, Florida, has declared June 21–26 as Esports Week, as the city will host both the 2022 EsportsTravel Summit and the CEO 2022 Fighting Game Championships.
The EsportsTravel Summit gets the party started at the Hilton Daytona Beach Oceanfront Resort on June 21–23. The three-day event, presented by Northstar Meetings Group and hosted by the Daytona Beach Area Convention & Visitors Bureau, is the world's largest gathering of esports tournament and video-game event organizers and is the only event focused on the travel side of the esports industry.
"We're excited to have the esports community, one of the fastest growing industries in the world, visit the destination and bring positive economic impact into the community," said Lori Campbell Baker, executive director for the Daytona Beach Area Convention & Visitors Bureau. "We hope the attendees for both events — the EsportsTravel Summit and the CEO Fighting Game Championships — enjoy all the amenities and attractions that the Daytona Beach Area has to offer."
First launched in 2017, the Summit brings together the biggest brands in the esports industry as well as destinations and venues interested in hosting their events. The mission of the event is to continue to educate stakeholders on the relationship between venues, destinations, event suppliers, the travel industry and esports.
"Daytona Beach has long established itself in traditional sports and we're excited to showcase how this incredible destination has embraced esports as well through our EsportsTravel Summit," said Jason Gewirtz, vice president of the Sports Division of Northstar Meetings Group. "Summit attendees will experience firsthand how a destination with a storied past in sports has positioned itself on the leading edge of the future of the sports and entertainment industries."
The 2022 EsportsTravel Summit will feature a plethora of sessions that will benefit those in the esports industry:
An introduction to esports session
The latest research on esports fans and their willingness to travel
The evolution of esports-specific venues
How NASCAR has blended esports and traditional sports
The latest on the collegiate landscape
A detailed discussion on wagering and esports
Case studies and takeaways from recent in-person events
Updates from esports organizations on their future events
Following the conclusion of the EsportsTravel Summit, the CEO 2022 Fighting Game Championships, one of the world's largest fighting game tournaments and conventions, will take center stage at the Ocean Center with a three-day event starting June 24.
The CEO event will feature fight game tournaments, a 24-hour free play arcade called the Jebaileyland Arcade (named after Alex Jebailey, director of CEO Fighting Game Championships), Artist Alley, vendors, TableTop gaming and the best professional fighting game players from around the world.
"It's great to be returning to the Ocean Center for the CEO 2022 Fighting Game Championships," said Jebailey. "The venue provides ample space for the event's activities and the close proximity to hotels, restaurants and the beach make Daytona Beach an all-in-one destination for attendees."