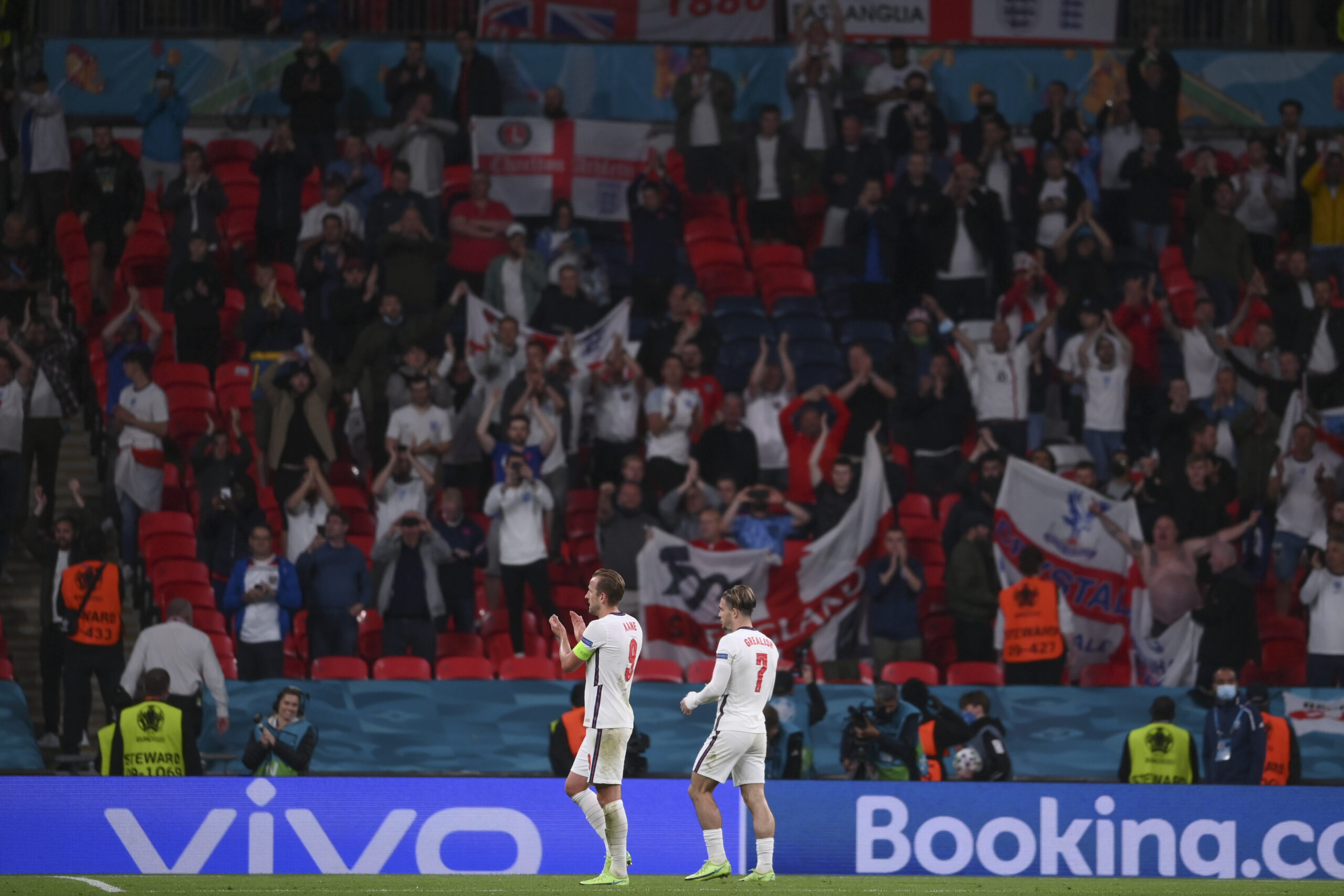 One of the biggest soccer tournaments in the world will almost assuredly return in 2028 to where the 2021 final was held.
The clear leaders to hosting Euro 2028 is Great Britain and the Republic of Ireland after the joint hosting bid was the spotlight submission out of three to UEFA's Executive Committee ahead of the Wednesday deadline, making the EC meeting on April 7 seemingly a formality in awarding what is expected to be an expanded 32-team tournament to the bidders.
"We believe Euro 2028 would be one of the greatest sporting events ever held in the UK and Ireland," a joint statement between the UK and Ireland said Wednesday.
Matches would be held in Scotland, Wales, Northern Ireland, Ireland and throughout England culminating with the final at Wembley Stadium, where the rescheduled 2021 Euro championship match was held. Italy beat the hosts in a penalty kick shootout on a day marred by crowd issues including ticketless fans storming the gates and crowding the aisles, leading to UEFA fining the English FA 100,000 Euros and forcing the team's next match to be without fans.
The joint GB/Ireland bid was originally targeting a 2030 FIFA World Cup bid before last summer's crowd trouble in addition to an FA study found "many areas of uncertainty" with the proposal. One detail to be ironed out is which of the five countries would have its national teams qualify automatically; UEFA grants that privilege only when a maximum of two countries are chosen as hosts.
Several other countries showed interest in the 2028 hosting rights but declined. Italy will be for 2032 instead to give the country more time to replace its antiquated stadiums, many of which were built to host the 1990 FIFA World Cup. Russia declared interest this week but its invasion of the Ukraine has made the country an international sports pariah; its national teams and clubs are currently banned from UEFA and FIFA competitions. Turkey said that it is bidding to host in either 2028 or 2032 but is not considered as likely a candidate as the joint UK/Ireland bid.
Wembley has also been selected to host a special match between Italy and the Copa America champions, Argentina, on June 1. The match would be the first time that the continental champions from the two governing bodies have met in a special match since 1993 when Argentina beat Denmark.