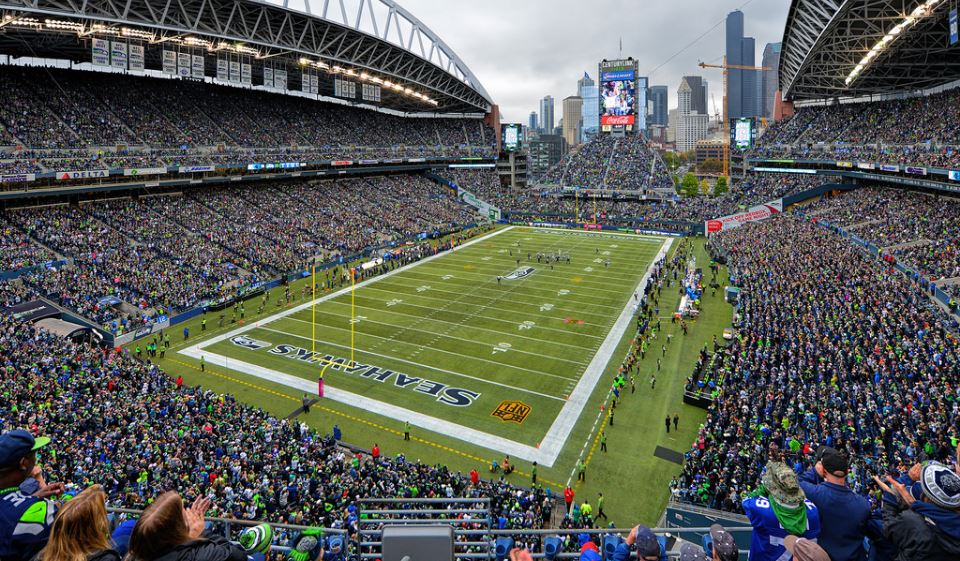 Sports franchises and leagues will have to focus more than ever on the fan experience not only from a physical standpoint but financial one, say two panelists during an American University webinar broadcast this week.
"We believe post-coronavirus we will see a major surge of people getting out of the house, but that doesn't mean people will be able to afford going to games," said Keith Scully during the webinar "Identifying Areas Disrupted by COVID-19 & Implications for Sports Business Ahead." Scully pointed out that given the financial distress felt by nearly every American during the pandemic, being able to make events more attractive to fans include updating the experiences that venues can provide.
Matt Winkler, program director for American's Masters of Science in Sports Analytics & Management, discussed how given social distancing has taken hold throughout the country, when sports are able to have fans back again there will be an importance on seamless entrances.
"It will never be more important to have that virtually frictionless experience for fans with tickets and getting into the stadium," Winkler said. "How will innovation in payment technology and venue logistics change the way fans experience sporting events?"
Scully, an adjunct graduate professor for American's program and a sports consultant, recalled last year when friends of his bought tickets for a sporting event on their phone. One hour before the game, his friends got a text asking if they were driving to the game or taking public transportation plus information on the best directions to parking, then maps to their seats and in-venue promotions once inside the gates.
When sports return, "the reboot will require the type of introspective and progressive strategic thinking that sports businesses have rarely exhibited," Scully said.
The coronavirus pandemic hit the sports industry at the point where there may never have been more inventory on a global scale. Whether it is the PGA Tour's plans to return without fans in mid-June or ongoing discussions on the resumption for Major League Baseball, "the first one back to market is going to get the biggest market share," Scully said. "Everybody's thirsting for something. … Post-coronavirus, we will be coming back as lions. People have been caged for too long."
Beyond the stage where sports are back is the issue of when fans will feel safe at events. "Things are moving so fast that we don't know what's going to be the answer there," Winkler said. "The NFL and college football are a cultural component of Americans and it's probably one of the most communal sports. Whether that has fans I think is going to be the most interesting call."