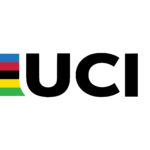 Fayetteville, Arkansas, has become the latest destination to land a major international sports event as the Union Cycliste Internationale will bring the 2022 Cyclo-cross World Championships to the city. The event will be staged January 29–30, 2022, and marks only the second time the event has been held in the United States. (Louisville, Kentucky, hosted in 2013.)
The event will be staged at a new cycling venue under construction in the city's Millsap Mountain area. BikeNWA, a Northwest Arkansas-based nonprofit that fosters the area's cycling scene, will lead a coalition of community partners in organizing the event. The bid was helped by a grant provided by the Walton family and was a four-year effort to bring international cyclocross to the region. That effort included support of cyclocross through infrastructure development and education as well as bringing several national events to the city.
"We're excited that all eyes will be on Fayetteville," said Paxton Roberts, executive director of BikeNWA. "The cycling facility being built at Millsaps Mountain is world-class, and our hope is that this is the first of many UCI events to come for Millsaps—both cyclo-cross, and cross-country mountain biking."
Millsaps Mountain, located near the University of Arkansas, will feature a new park that is a public-private development. The park, funded in part by the Walton Family Foundation, will be developed specifically with cyclocross and mountain bike features.
"When we acquired the acreage for Centennial Park at Millsaps Mountain, our vision was to develop a new trail system to serve the emerging mountain biking industry as well as to preserve lands to serve local hikers and trail runners," Fayetteville Mayor Lioneld Jordan said. "This event is proof certain that we can continue to dream big for our future. We are always happy to roll out Fayetteville's hospitality red carpet and share the unique attributes of our beautiful city with visitors from across the world."