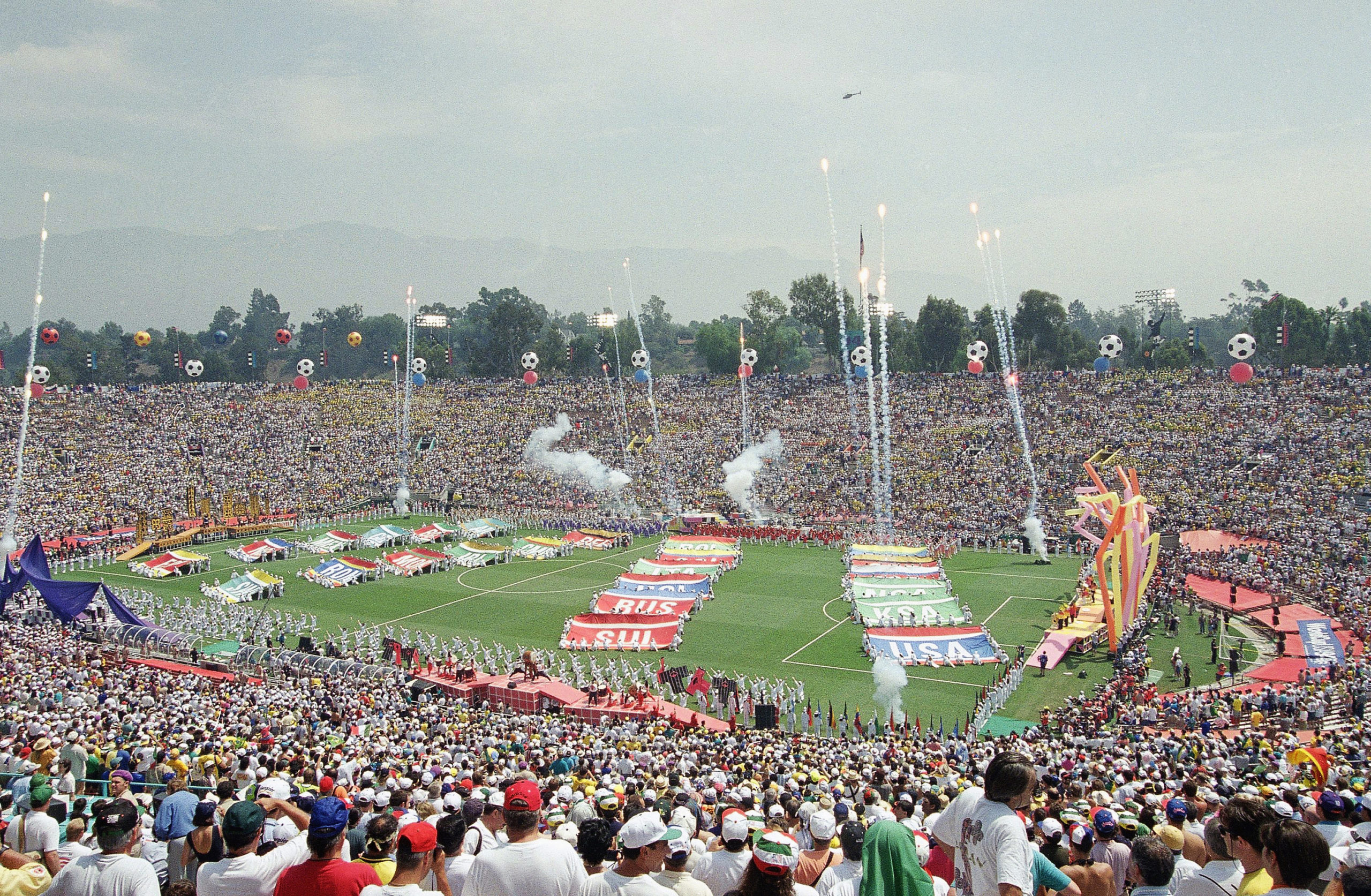 After a COVID-enforced pause in the evaluation process, FIFA and U.S. Soccer will restart the venue selection process for the FIFA 2026 World Cup with a virtual workshop on Tuesday with representatives from 17 cities.
"Six years seems like a long time but it's really not," said Colin Smith, FIFA chief tournaments and events officer. "We are certainly impatient to get moving on this journey together."
The 2026 World Cup will be an expanded tournament with 48 teams hosted at 16 venues across three countries. It is expected that FIFA will pick 10 U.S. cities along with three from both Mexico and Canada, although that could change.
The virtual meeting on Tuesday will be with officials from FIFA, former U.S. Soccer CEO Dan Flynn — who is overseeing the U.S. city selection — and representatives from New York, Los Angeles, Dallas, Washington, D.C., Baltimore, Philadelphia, Boston, Miami, Atlanta, Orlando, Cincinnati, Nashville, Kansas City, Houston, Denver, San Francisco and Seattle.
"The (2026 World Cup) is a tremendous opportunity for the sport in our country," Flynn said. "We're looking at it as a partnership. … U.S. Soccer is taking a broader view and looking at how we can capitalize on this opportunity between now and 2026."
Most of the cities in contention have one stadium as a prospective host, but Los Angeles has two with the Rose Bowl — site of several 1994 World Cup matches including the final — and the new SoFi Stadium. FIFA would have the option of picking one venue from L.A. although having both venues host matches is not out of the question.
Mexico and Canada have already conducted their host meetings with their respective cities. Mexico's three venue candidates are the Estadio Azteca in Mexico City, Estadio BBVA in Guadalupe and Estadio Akron in Jalisco. The three Canadian venue candidates are Olympic Stadium in Montreal, Commonwealth Stadium in Edmonton and BMO Field in Toronto.
Not among the Canadian candidate cities is Vancouver, along with Chicago in the United States. Both of those cities bowed out in March 2018 over financial concerns of hosting, and Smith confirmed that neither city will be back in consideration going forward.
Host City Announcement Delayed
Smith added that the original plan was to announce host cities and venues in the spring of 2021 but with the pandemic, that timeline has been pushed back with a rescheduled unveiling not yet scheduled. While Flynn said U.S. Soccer will have "significant" influence over the selection of cities within its borders that will host games, the final decision will belong to FIFA.
After Tuesday's workshop, FIFA and U.S. Soccer will have individual meetings over the next four weeks with each city to go through the process in more detail. Flynn and Smith both said that while there will be many aspects in the final decision of who hosts, they will not beholden to having a restriction on how many cities in a certain region could host — for example, there are five U.S. bid cities in the Northeast to go with nearby Toronto and Montreal in Canada, while five cities in the South are bidding.
"The geography, nothing is set in stone from our point of view," said Smith, adding that factors from time zones and climate along with infrastructure, airports, sustainability and more will be included in consideration. "There is no golden thread that runs through a perfect host city or stadium. It is an integration of many different factors."
While any city would be thrilled with the economic impact that would come with hosting 2026 World Cup matches, there is also the crown jewel of hosting the championship match. Smith said FIFA mandates a stadium with at least 80,000 capacity to host the title — which would narrow that potential field to Los Angeles, New York, Dallas, Atlanta and Washington.
"The final is a special animal in terms of the requirements simply because it's so huge," Smith said. "What we would say is the final is only one match, the other 79 matches are in our view finals and we're looking forward to a cracking competition across all the venues."