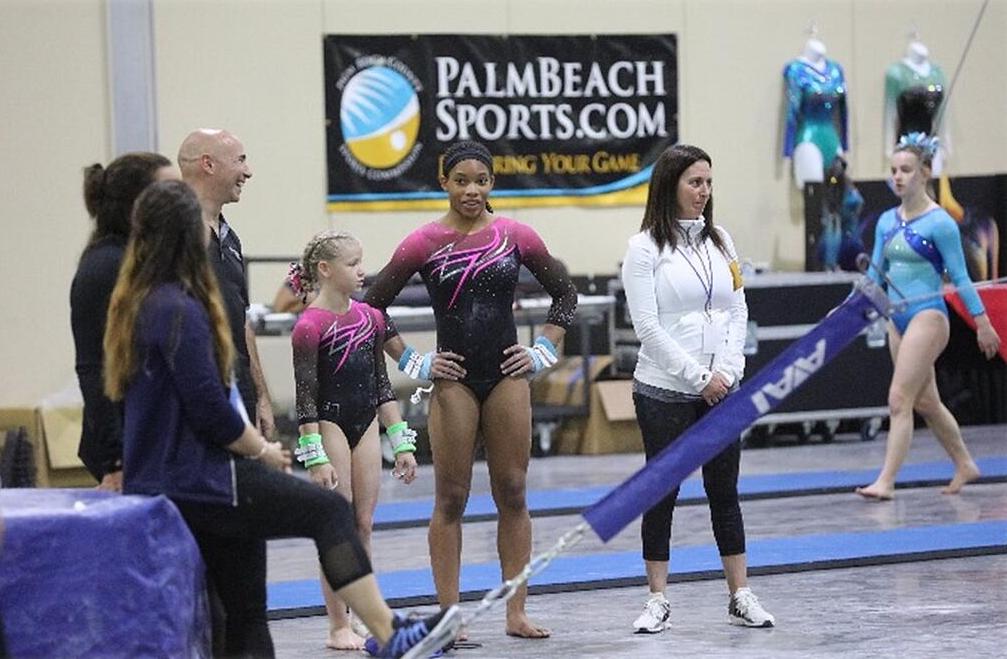 The International Gymnastics Federation has awarded The Palm Beaches, Florida, a World Cup Series event with the Palm Beach County Convention Center set to host trampoline and tumbling gymnasts from August 3-5, 2023.
The United States most recently hosted a FIG trampoline and tumbling event in 2014. Approximately 250 athletes from 30 countries are expected to compete. The T&T World Cup Event Series will feature men's and women's individual and synchronized trampoline, tumbling and double mini divisions.
"The U.S. Trampoline & Tumbling program is coming off of an exceptional season that was punctuated by standout individual gold-medal performances at The World Games in July and World Championships in November and also saw a U.S. synchronized trampoline pair capture the first American World Cup Series title in more than a decade," said Stefanie Korepin, USA Gymnastics chief programs officer. "We are thrilled that these hardworking gymnasts will be able to compete against the world's best in front of a home crowd next season and know our international colleagues will also receive a tremendous welcome from the West Palm Beach community."
The USA Gymnastics Stars & Stripes Championship will also take place at the Palm Beach County Convention Center, just prior to the World Cup. The Stars and Stripes Championship will feature trampoline and tumbling gymnasts at the Palm Beach County Convention Center for the first time since 2019.
"Winning the bid to host both the FIG World Cup and the Stars & Stripes Championships is a historic occasion for Palm Beach County and the state of Florida," said George Linley, executive director for the Palm Beach County Sports Commission. "Hosting a World Cup and national event contiguously, organized by gymnastics' international governing body and national governing body, will transform The Palm Beaches into an unrivaled stage for the sport. Furthermore, both events will create a significant economic impact for Palm Beach County."