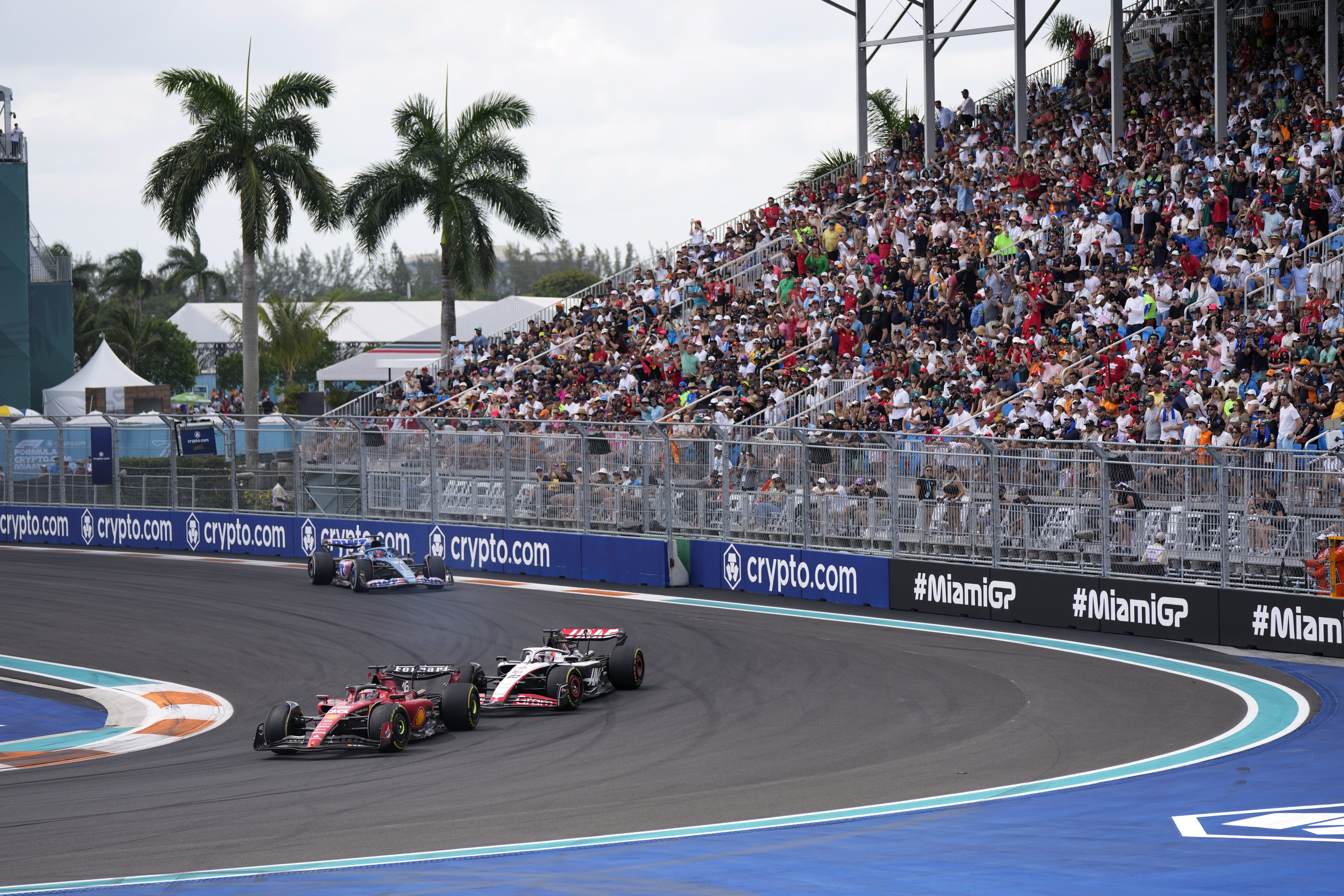 Formula 1 has shuffled its 2024 schedule, returning China to the 24-race schedule while also moving some race dates around in what the series describes as a move to calendar regionalization that will reduce logistical burdens and making the season more sustainable.
There will be three races in the United States again on the 2024 schedule, with the Miami Grand Prix on May 5; the United States Grand Prix in Austin, Texas, on October 20; and the Las Vegas Grand Prix on November 23. F1 will also return to its other two traditional North American stops with the Canadian Grand Prix in Montreal on June 9 and the Mexican Grand Prix in Mexico City on October 27.
"There is huge interest and continued demand for Formula 1 and I believe this calendar strikes the right balance between traditional races and new and existing venues," said Stefano Domenicali, president and chief executive officer of Formula 1. "Our journey to a more sustainable calendar will continue in the coming years as we further streamline operations as part of our Net Zero 2030 commitment."
China returns to the Formula 1 calendar for the first time since the pandemic with a race in Shanghai on April 21. China was due to return this year but had to be cancelled because of the uncertainty over Covid. In the quest for greater sustainability, the Japanese race moves to April 7 from its usual autumn date and will be before Shanghai.
Also moving on the schedule to streamline regionalization is Azerbaijan to September and Qatar back-to-back with Abu Dhabi. The Azerbaijan Grand Prix has typically been held in the spring and was the week ahead of the Miami Grand Prix this season.
"We want to make the global spectacle of Formula 1 more efficient in terms of environmental sustainability and more manageable for the travelling staff who dedicate so much of their time to our sport," said Mohammed Ben Sulayem, president of the FIA. "Stefano Domenicali and his team have done a great job to both bring in new and exciting venues in emerging markets for Formula 1 and stay true to the sport's long and remarkable heritage."
The 24-race slate will begin on March 2 in Bahrain for the fourth consecutive season and will be followed by the Saudi Arabian Grand Prix. For the opening two races of the season in Bahrain and Saudi Arabia, the Grand Prix will take place on a Saturday to accommodate Ramadan.
2024 Formula 1 schedule
March 2: Bahrain Grand Prix, Sakhir
March 9: Saudi Arabia Grand Prix, Jeddah
March 24: Australian Grand Prix, Melbourne
April 7: Japanese Grand Prix, Suzuka
April 21: Chinese Grand Prix, Shanghai
May 5: Miami Grand Prix, Miami Gardens, Florida
May 19: Emilia Romagna Grand Prix, Imola, Italy
May 26: Monaco Grand Prix, Monte Carlo
June 9: Canadian Grand Prix, Montreal
June 23: Spanish Grand Prix, Barcelona
June 30: Austrian Grand Prix, Spielberg
July 7: British Grand Prix, Silverstone
July 21: Hungarian Grand Prix, Budapest
July 28: Belgian Grand Prix, Spa
August 25: Dutch Grand Prix, Zandvoort
September 1: Italian Grand Prix, Monza
September 15: Azerbaijan Grand Prix, Baku
September 22: Singapore Grand Prix, Singapore
October 20: United States Grand Prix, Austin, Texas
October 27: Mexican Grand Prix, Mexico City
November 3: Brazilian Grand Prix, Sao Paulo
November 23: Las Vegas Grand Prix, Las Vegas
December 1: Qatar Grand Prix, Lusail
December 8: Abu Dhabi Grand Prix, Yas Marina