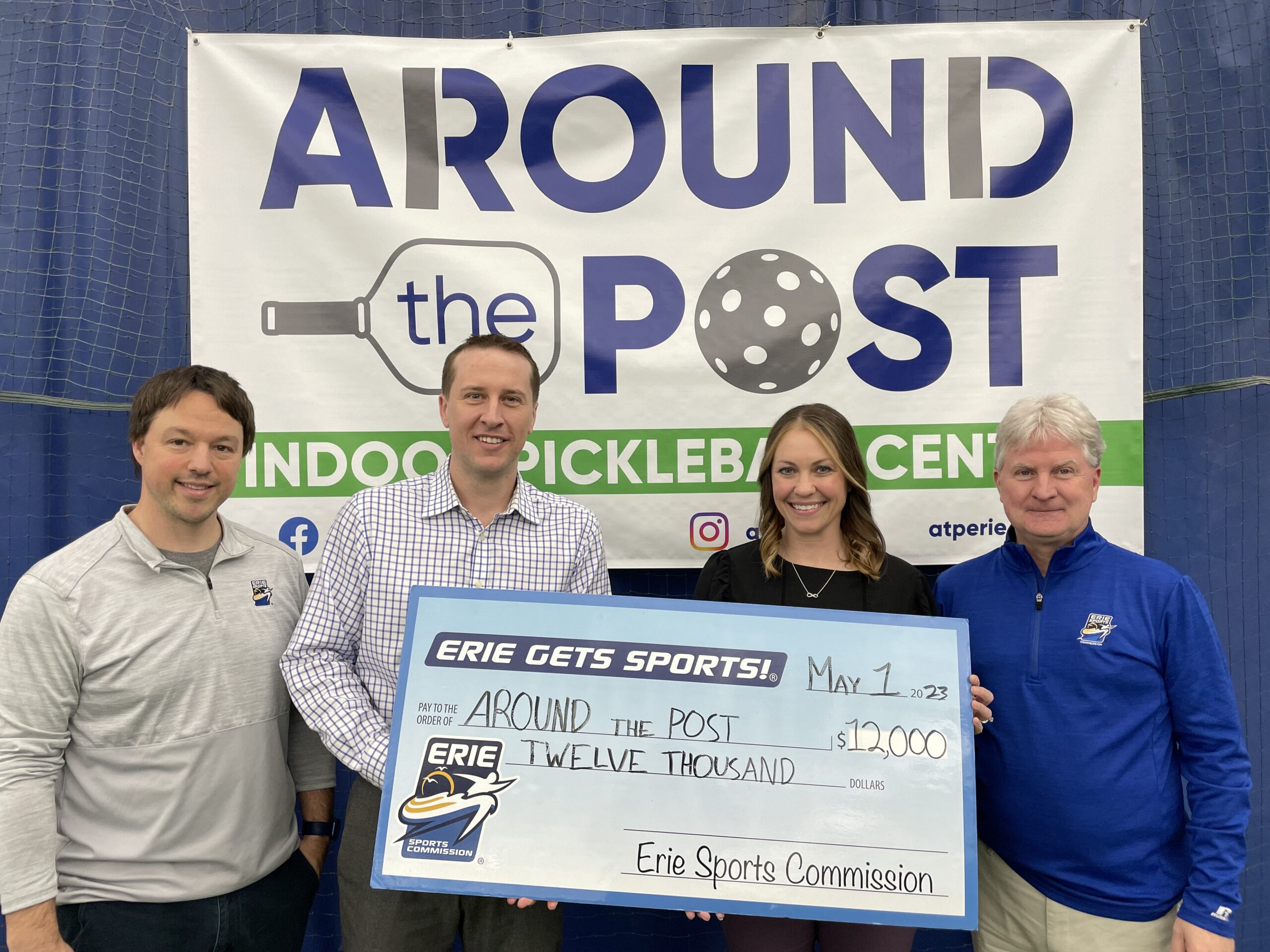 The Erie Sports Commission has awarded a program-record $60,000 of its 2023 Facility Matching Funds Program to six organizations, another program high: Erie Sports Center, ASCEND Erie, Around the Post Pickleball, Lake Erie Speedway, Lake Shore BMX and Asbury Woods.
The ESC's Facility Matching Funds Program was established in 2019 to provide grant funding to Erie County facilities capable of hosting sporting events that generate tourism. A dollar-for-dollar match is provided for approved facility improvements.
"Drastically increasing the matching funds available has allowed us to do exactly what we set out to do — award larger, more impactful grants to more organizations," Erie Sports Commission Executive Director Mark Jeanneret said. "We believe that these awards will help ensure that Erie continues to host and attract premier sporting events."
The Erie Sports Center received $18,000 toward purchasing fencing and other materials needed to create four new baseball/softball diamonds. ASCEND Erie, a new 25,000 square-foot indoor rock climbing facility, received $15,000 to purchase equipment needed to host climbing competitions. Around the Post was granted $12,000 to construct four dedicated pickleball courts. Lake Erie Speedway was awarded $10,000 to repave parts of its pit area. A grant of $4,000 was awarded to Lake Shore BMX to purchase track glue and help fund the construction of a strider track. Asbury Woods received $1,000 toward the purchase of reusable water bottle filler stations at the facility.