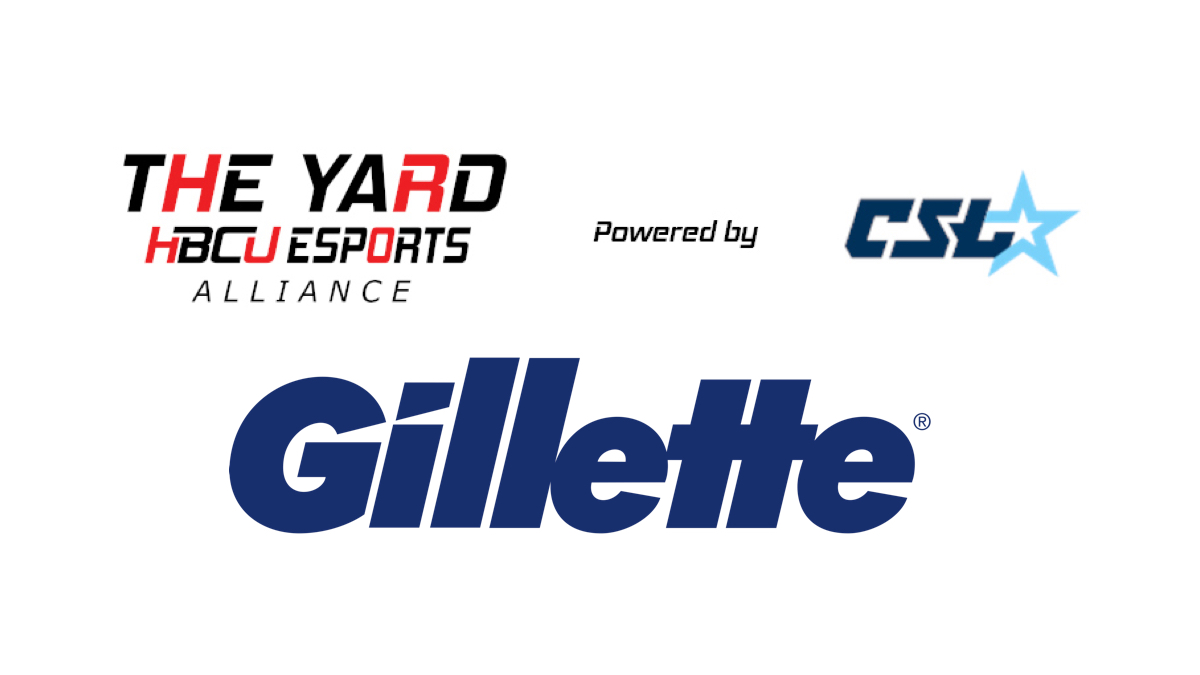 The Yard: HBCU Esports Alliance, a new esports league for HBCU students, has landed a blue-chip sponsor in grooming brand Gillette, which will become a presenting-level partner of the league being organized in conjunction with CSL Esports. The "Groomed to Game" partnership will support HBCU students as they enter the esports and gaming ecosystem.
Under terms of the deal, Gillette will provide support to the league, which includes 20 HBCU member schools and a recent partnership with the 12-member Central Intercollegiate Athletic Association.
"HBCU students are playing video games daily but are not a part of the broader esports and gaming ecosystems," said Rod Chappell, general manager/associate commissioner of the league and CEO of HBCU Direct in Atlanta. "Gillette's partnership will provide support to help educate them on how to engage and advance in many aspects. As they learn to stream and broadcast, Gillette will also help them feel confident by being well-groomed on camera."
Students from the HBCU Esports Alliance schools will play EA Sports Madden NFL 21 during the inaugural season expected to launch in February. Gillette will offer prizes as part of the competition. Matchups will be played in Madden's "The Yard" mode that will feature a "Gillette Style Zone" that will allow gamers to customize their avatar's facial hair and hairstyle in the game.
Gillette will also support the HEA and CSL as they provide HBCU students with education about the esports and gaming industry and access to opportunities within it.
"Our partnership with HEA will allow Gillette to support the nation's HBCUs and help provide access to the esports ecosystem that hasn't existed previously," said Greg Via, vice president of sports and esports at Gillette. "Gillette is dedicated to helping men look and feel their best, and with the 'Groomed to Game' initiative we aim to help HBCU students feel prepared to bring their 'A' game each and every day."