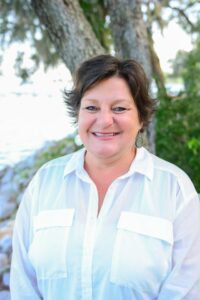 Michelle Russ has been named vice president of sales, sports and events for Gulf Shores & Orange Beach Tourism in Alabama, the latest move at the executive level in the organization.
In November, Beth Gendler was named chief operating officer and the organization's future CEO effective when longtime leader Herb Malone retires in 2021. Russ previously served as director of sales for the Gulf Shores & Orange Beach Sports Commission.
"Michelle is a lifelong Gulf Coast resident, and after many years working for the sports commission, she is taking on a well-deserved role where she can expand her skillset and further share her passion for Gulf Shores and Orange Beach," said Gendler. "We look forward to Michelle's fresh ideas to grow sports, meetings and international business to increase the economic impact along Alabama's beaches, improving residents' quality of life and visitor experiences."
In the new position, Russ will oversee sales for the meetings, sports/events and international markets. The sports commission works with sports and event planners to bring athletic and leisure events to the destination that generate overnight stays and showcase Alabama's beaches.
"It is one of the greatest honors of my career to become the VP of sales alongside a stellar team to promote our beautiful beach communities," said Russ. "I look forward to learning and growing both professionally and personally as I embrace this new journey. Like Herb always says, I am ready to 'make a positive difference in others' lives.'"