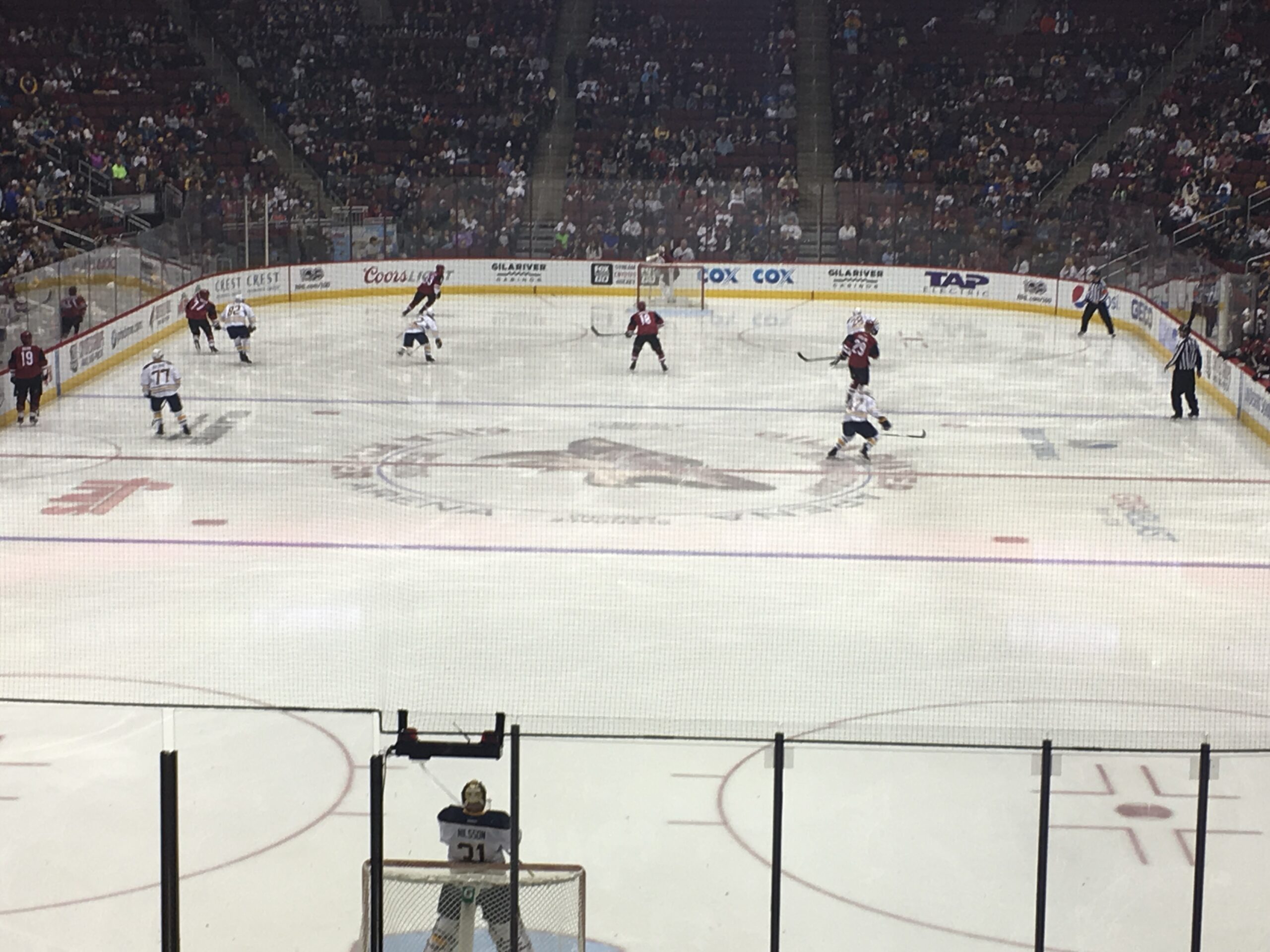 The Arizona Coyotes have submitted a bid for what could be its next permanent home in the drawn-out saga involving one of the National Hockey League's franchises and the arena that has said this upcoming NHL season will be its last hosting the team.
The city of Tempe received a response before its Thursday deadline to a request for proposals issued in July for a mixed-use project incorporating a professional sports franchise and entertainment district on city-owned land near Arizona State University. The Coyotes confirmed that they are the sole respondants to the proposal.
"We are pleased to have submitted a proposal to the City of Tempe," the statement said. "As regulations surrounding the RFP process dictate, we cannot comment any further at this time, but we remain incredibly excited about this extraordinary opportunity."
While the Coyotes' quest for a new arena has been ongoing, it has been given added impetus because the city of Glendale, Arizona, announced that the Coyotes will not play at Gila River Arena after the upcoming 2021–2022 NHL season is completed, saying it will focus on "larger, more impactful events and uses" for the arena that is part of a broader mixed-use entertainment district. The Coyotes have played at the Gila River Arena for 18 seasons but since 2016, the team and city have had a year-by-year agreement for play at the venue which is managed by ASM Global.
Where the team would play beyond this season while waiting for a potential new arena to be approved, then built, is undetermined.The Coyotes did play one season at the downtown America West Arena in 2003, now known as Footprint Center. Its American Hockey League affiliate, the Tucson Roadrunners, plays at the Tucson Convention Center, which seats just under 9,000 for hockey; the Arizona Veterans Memorial Coliseum, which opened in 1965 and used to be the home for the Phoenix Suns before it moved downtown, also has hosted minor league hockey in the past.
As far back as 2017, NHL Commissioner Gary Bettman — shortly after Glendale and the Coyotes agreed on a year-to-year lease instead of a long-term agreement — wrote to the Arizona State Legislature that the Coyotes "must have a new arena location to succeed … the Coyotes cannot and will not remain in Glendale." The team itself at various points has explored possibilities in Mesa and had a deal at one point to build a shared arena with Arizona State's nascent ice hockey program before the Sun Devils backed out.
Team Owner Alex Meruelo has said he plans to keep the Coyotes in the state and that the team will look for a temporary home while waiting for a permanent solution. The RFP evaluation process in Tempe is expected to take several months.