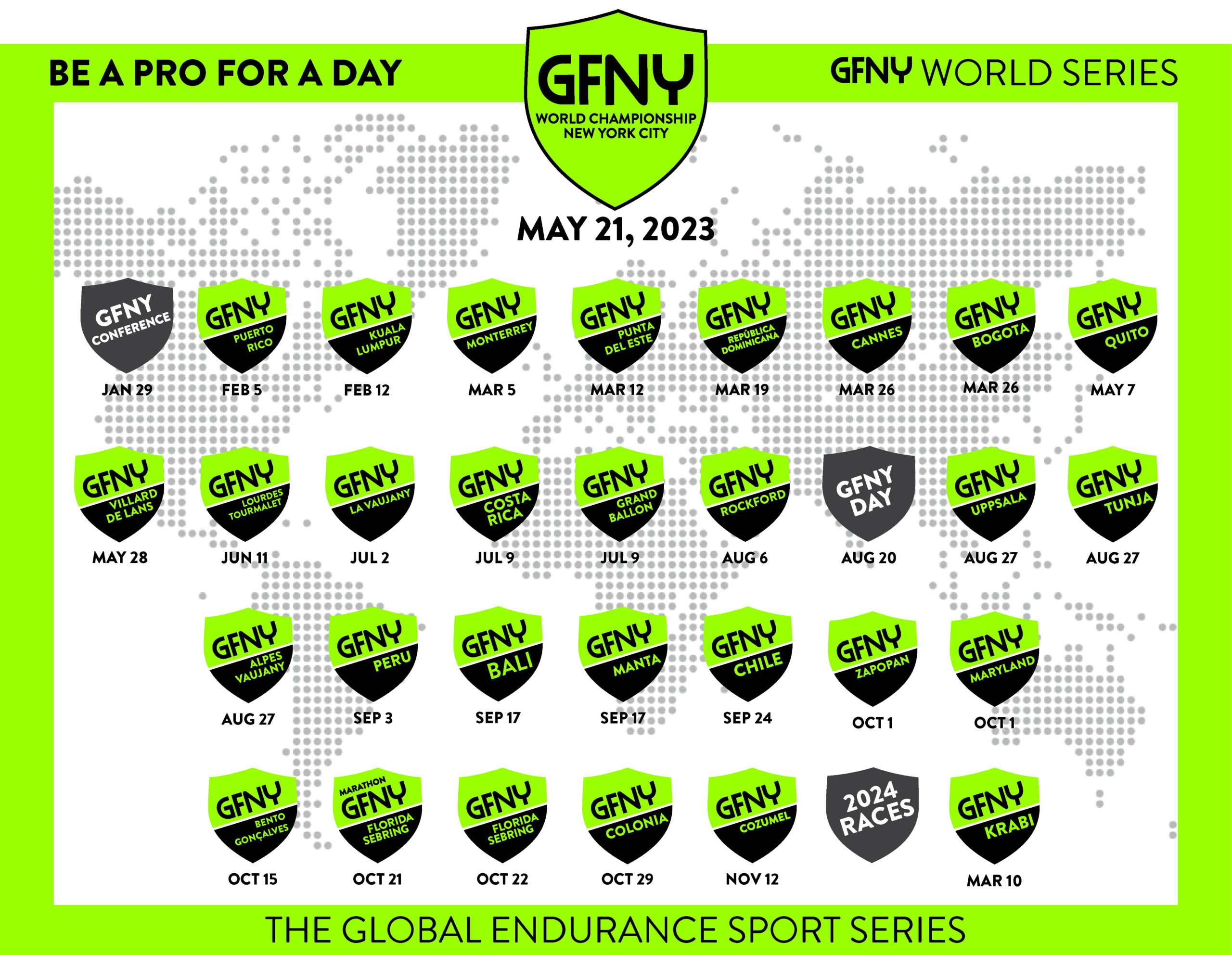 GFNY, the Global Endurance Sports Series, has announced 32 races for 2023, the most ever held by GFNY in a single year.
The race schedule includes four stops in America, led by the 11th annual edition of the GFNY World Championship in New York City on May 21. Rockford, Illinois, hosts an event on August 6, while Cambridge, Maryland (October 1) and Sebring, Florida (October 21–22) round out the U.S. slate.
2023 will see six races in France, three in Mexico, a second race in Colombia, Sweden, Thailand and GFNY's first races in Malaysia's capital, Kuala Lumpur.
"With our new races in Kuala Lumpur, Malaysia and Krabi, Thailand, we're finally expanding GFNY's footprint in Asia," said GFNY Chief Executive Officer Uli Fluhme. "There are more GFNY races to come in Asia in 2023, which add to GFNY's success story in Indonesia with Bali, Lombok and Sumatra. It's our goal to mirror in Asia what we have been able to do in the Americas."
GFNY is a personal endurance challenge where athletes compete against others, the clock and themselves. In less than five years, GFNY created a landscape of mass participation races for riders across the Americas, spearheading the growth across the two continents.