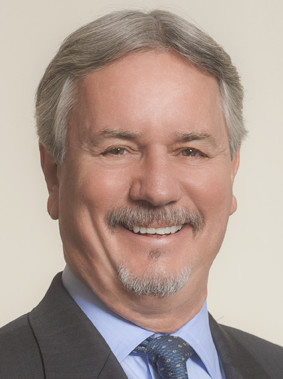 Going to Extremes
Chances are even if you never watch a minute of soccer except for your kid's game on Saturday you know exactly who David Beckham is. After a long and storied career at the moment he announced his retirement last month, he stood alone as the strongest marketing brand in all of sports. Internationally he has achieved recognition and wealth beyond Michael Jordan's wildest dreams. Ironically, the two strongest personalities in sports both endorse underwear. Personally I prefer Hanes, but my wife, who does the shopping, automatically picks Beckham's. You've seen the ads? I rest my case.
Above all else, Beckham is lately credited with giving a super boost to the popularity of soccer in America. My high school had its first team in 1966, my sophomore year. I saw my first professional match when I was already in my mid-20s. At about the time the North American Soccer League was in its initial season (picture Pele playing for the Cosmos against the Tampa Bay Rowdies) I predicted that soccer would only catch on when fathers could teach their sons the game. Two generations later, the U.S. National teams are competitive internationally and their players are under contract with some of the top teams in the world. And within the last decade—for the first time—the majority of them are not first-generation Americans. They learned from fathers who were born here. So 'cheers' Mr. Beckham. I was a skeptic and soccer has long been the pro sports underdog in the U.S. But, with a push from your unrivaled brand impact, curving shot and steamy underwear ads, it is finally approaching the level of interest and fan enthusiasm it has claimed for a century on the world stage.
Another relative newcomer to the American sports scene: Extreme Sports. The X Games have exploded into a big-time international phenomenon. Recent competitions have been broadcast from Brazil, Barcelona and Munich. Meanwhile Austin, Chicago, Charlotte and Detroit are competing to host the U.S. competition from 2014–2016. Economic impact has been estimated at up to $50 million annually, which makes it a coveted tourism score for competing sites.
The Motor City may be an early emotional favorite. Young entrepreneurs Kevin Krease and Garrett Kohler, with the enthusiastic support of government, business and community leaders, led the local organizing team and submitted a first-class proposal with an ambitious 'extra credit' video demonstrating what is being promoted as "the comeback of a great American city." It's a gritty, tough and youthful urban landscape here, dominated by bikes and long boards. A perfect setting for the true aficionados.
I made my first skateboard by attaching a pair of roller skate wheels to a slab of wood I found in the garage. Half a century later, ESPN has done a masterful job of turning the alternative street sports of an underdog generation into must-see TV. It is a very strong brand. And, like soccer, there are marketable poster boys emerging. Even if you can't tell a McTwist from a 360-degree Ollie, you probably know who Tony Hawk is. The action sports legend has become a commercially viable spokesperson as is his goofball winter games counterpart Shawn White.
So maybe it's no coincidence then that both extreme sports and soccer are flourishing on a grass-roots level in Detroit. Krease and Kohler are alt sports fans now ascending to the role of community leadership. With them on the underdog local sports scene is Sean Mann, co-owner of the National Premier Soccer League team Detroit City FC. 'Le Rouge' draw crowds of up to 2,000 but showcase quality play from college standouts having a go at a summer season. Locally the new star is Division II player of the year Zack Myers from Grand Valley State University. Last season, City's Kofi Opare (University of Michigan) was drafted by Beckham's own L.A. Galaxy. It's real "football" with fans and chants and a gutsy motto: "City 'til I die!" America loves an underdog and they're heading into the playoffs undefeated. I bought a T-shirt. I want a scarf. I want them to win because that's why we go to the game. And I want the X Games to come to my city because it's a perfect fit.
---
Thom Connors is regional vice-president of the venue-management company SMG and General Manger at the Cobo Center in Detroit. He is a 30-year veteran of the event industry, having managed venues in Orlando, Miami and Puerto Rico. His column appears exclusively on SportsTravelMagazine.com.