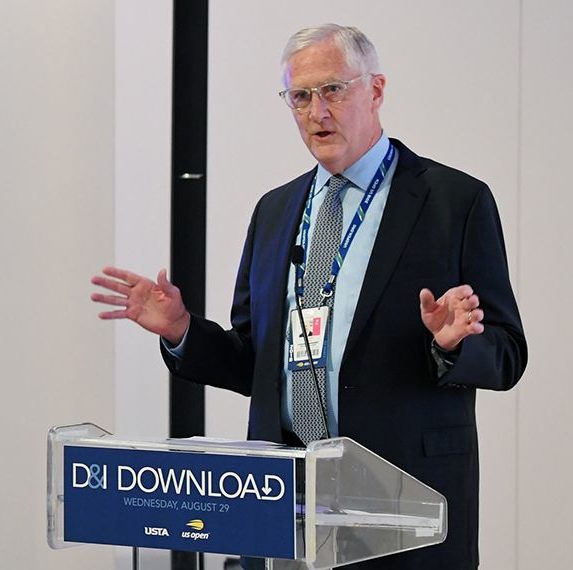 Gordon Smith will retire as CEO and executive director of the USTA at the end of 2019. Smith, who began the position in November 2007, is the longest-tenured leader in the governing body's history.
"We couldn't have asked for a finer leader and a more passionate advocate for the sport of tennis than Gordon Smith," said USTA Chairman of the Board and President Patrick Galbraith. "He has brought our sport to new levels, he has represented American tennis with class and dignity around the world, and his act will be hard to follow."
The search for a new CEO will begin with the hiring of a search firm in March.
Smith is credited with several milestones under his leadership, including the launch of Net Generation, the organization's youth tennis initiative, and the overhaul of the USTA's digital platforms and assets. The USTA's signature event, the U.S. Open, also saw tremendous growth, with revenue nearly doubling during Smith's tenure at the helm thanks in part to a $600 million renovation of the USTA Billie Jean King National Tennis Center  in New York. He also led the effort to build a new tennis campus in Orlando that features 100 courts over 64 acres.
"I never dreamed I would have a 12-year second career in the game that I love so much," Smith said. "It has been a great run and I look forward to the next phase of my life."