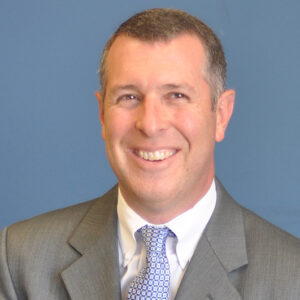 Mike Sharpe has resigned as the president and chief executive officer of the Greater Wichita Sports Commission, citing family reasons and the desire to move back to the Kansas City after less than a year at the Kansas-based sports commission.
Sharpe was hired in December 2020 to replace the retiring Bob Hanson, who had headed the Sports Commission since its inception. Before heading to Wichita, Sharpe worked for the Greater Kansas City Sports Commission and Foundation for seven years as the Director of Business Development.
"My past year as President & CEO of the GWASC was marked by challenge, opportunity, and change," Sharpe wrote in part on LinkedIn. "Albeit for a brief period, I am proud and grateful of my leadership role in addressing each of these areas in partnership with the incredible support and commitment of the Board of Directors and staff of the GWASC, and the many other sports industry leaders and enthusiasts I encountered within the Wichita community."
Kevin Jenks will serve as interim president and chief executive officer. Jenks is the director of community partnerships at the commission and general manager of the National Baseball Congress Foundation.
"We thank Mike for his leadership and hard work in moving the GWASC forward through this tough, pandemic year of 2021," said Board Chairman Doug Lampton in a news release. "We wish him well with his current family situation and much success in his future endeavors."