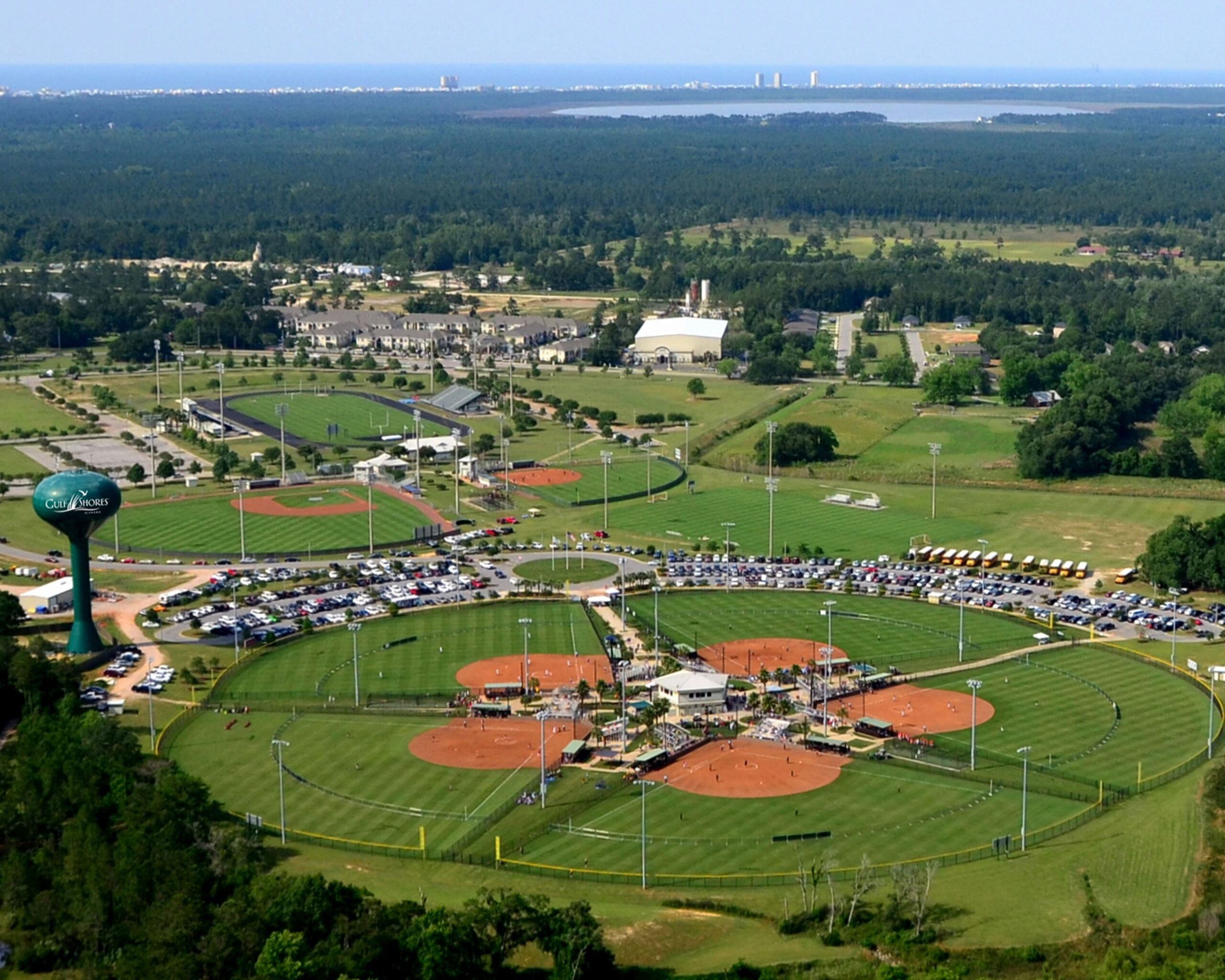 Gulf Shores, Alabama, along with the Gulf Shores | Orange Beach Sports & Events, plan to add 12 pickleball courts at the Gulf Shores Sportsplex in an attemp to draw further sports tourism to the destination.
The 12 courts will be built at the Gulf Shores Sportsplex in an unused grassy area next to a parking lot at a cost of nearly $350,000, according to local media.
"It's an opportunity we feel strongly needs to move forward both expansion of our recreation opportunities to the northern part of our city," Recreation and Cultural Affairs Director Grant Brown said. "It satisfies a very strong pent-up demand for pickleball and the opportunity to bring in traveling pickleball players in the off-season which is a great advantage for the city."
Sports Commission Vice President Michelle Russ said when the facility is complete her team can start pursuing tournaments: "Pickleball is one the fastest-growing sports in the country, and the city of Gulf Shores' efforts to build new courts extends our ability to bid on and host more pickleball events."
The Gulf Shores Sportsplex is a multi-use facility that annually hosts USSSA World Series baseball tournaments, the NAIA Outdoor Track & Field National Championships, the AHSAA State Track Championships and the Gulf Shores High School Dolphins. Along with five baseball and softball fields, the Mickey Miller Blackwell Stadium seats 4,000 with a regulation-size football field surrounded by a track and adjoining Field House.
"All roads led back to the Gulf Shores Sportsplex," Brown said. "There is an area of grass just east of an improved asphalt parking lot that is utilized by the baseball fields and football season. It just so happens that on that grassy piece of property 12 pickleball courts will fit perfectly. We already have parking established, we have easy access to utilities."