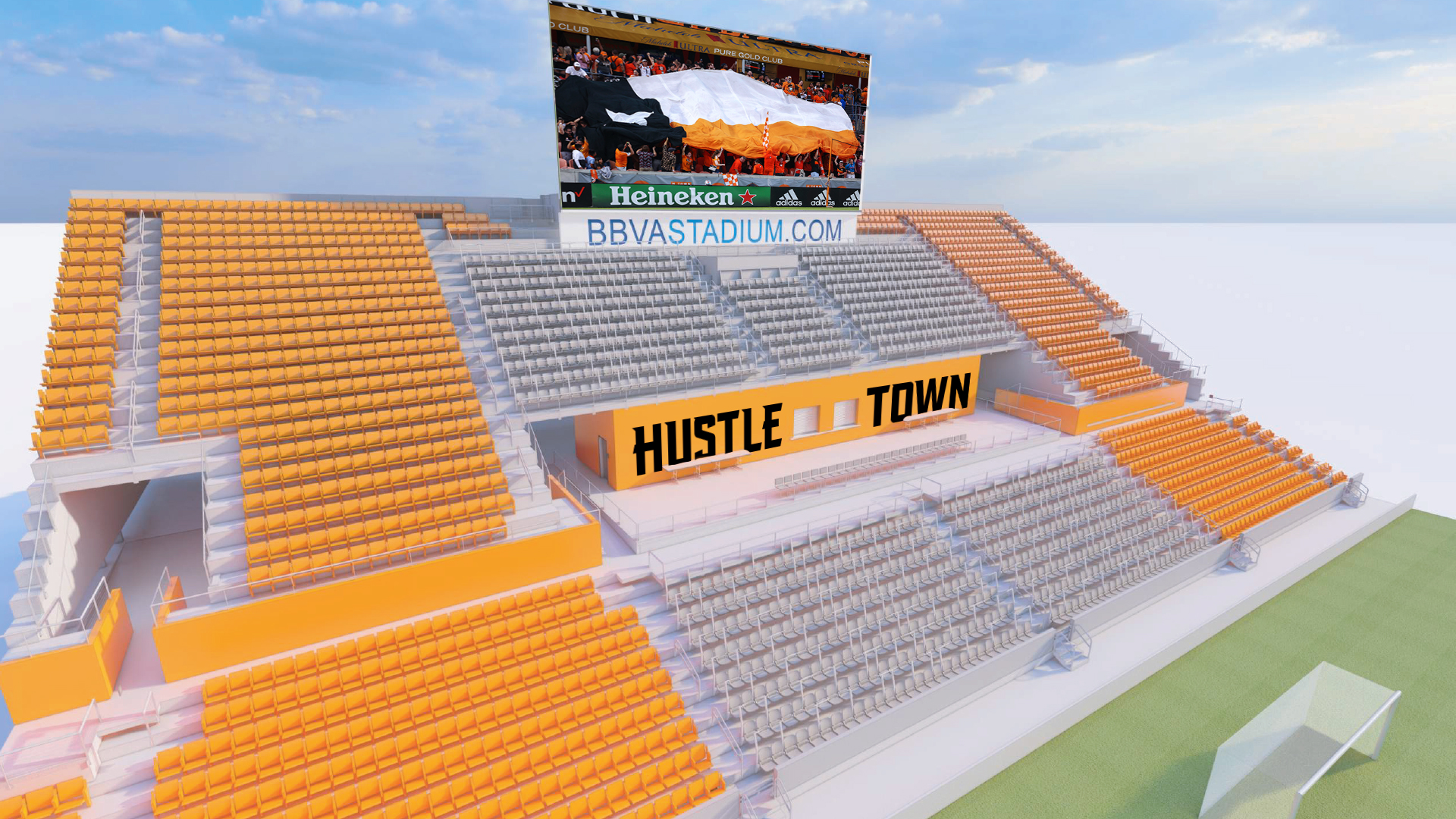 BBVA Stadium, the home for Major League Soccer's Houston Dynamo and the NWSL's Houston Dash will undergo a multi-phase renovation including a safe-standing section for fans, following four other MLS venues that made smilier moves in the past season.
The safe-standing section will allow 1,200 supporters in the north end of the venue for all Dynamo and Dash matches. The safe-standing section will serve as a centerpiece of BBVA Stadium and continue a growing trend among soccer-specific venues in the United States to offer supporters a designated space to stand for the full 90 minutes. Construction will begin shortly after the conclusion of the 2021 season.
"As we recently saw with the announcement of new ownership and our return to full capacity, we have unquestionable momentum as an organization," President of Houston Dynamo Football Club John Walker said. "Today's announcement further adds to the momentum around the club and we are ecstatic to see the continued evolution of BBVA Stadium later this fall. BBVA Stadium is a premier venue and these new spaces will capture the identity of the city, its diversity, its energy and a unique ability to bring everyone together."
The renovations include two premium spaces in the south end of the venue that will offer an elevated fan experience on match days. The Sports Deck, located in the upper south endline and the Pitch Zone, located in the south endline, will offer members an all-inclusive food and beverage experience, parking benefits and event tickets to all regular season Dynamo and Dash matches.
"The club is excited to create this enhanced environment for Hustle Town Supporters, which will amplify their energy and have an even greater impact on the team and all fans at BBVA Stadium," Chief Revenue Officer Dionna Widder said. "The transformation of both ends will create a unique and diversified experience for fans to add to the electric environment at BBVA Stadium."
The stadium is one of several that is hosting CONCACAF Gold Cup matches this month including a sold-out doubleheader on Saturday night featuring games between Honduras vs. Panama, and Grenada vs. Qatar. Opened in 2012, the Populous-designed stadium also is home to Texas Southern football in the fall. The stadium is owned by the Harris County-Houston Sports Authority.