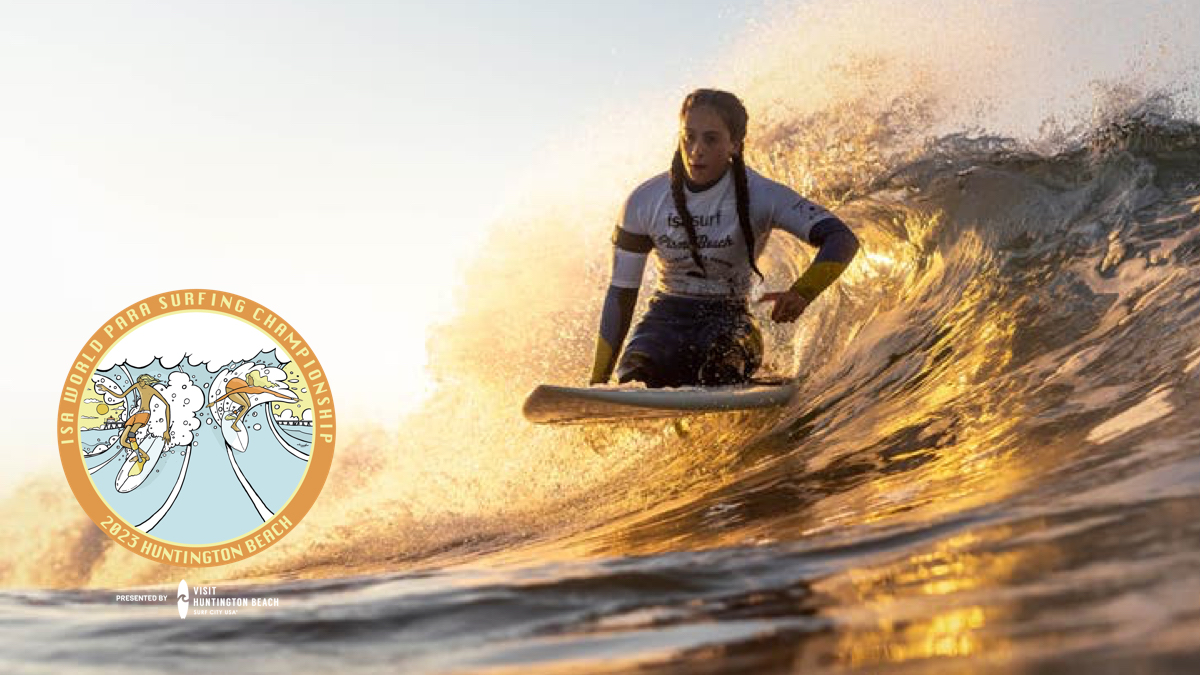 As the International Surfing Association tries to get para surfing into the 2028 Paralympic Summer Games in Los Angeles, the organization will host the eighth edition of the ISA World Para Surfing Championship in Huntington Beach, California, from November 5–11.
The 2022 event in Pismo Beach, California, saw a record-breaking 180 athletes representing 28 national teams competing across nine para surfing sport classes. The ISA is hoping to keep its momentum at the 2023 event as the International Paralympic Committee is expected to make a decision on para surfing by the end of the year.
"Visit Huntington Beach is ecstatic to build on the success of past ISA events here in our city," said Kelly Miller, president and chief executive officer of Visit Huntington Beach. "By hosting the ISA World Para Surfing Championship at the historical HB Pier, our entire community is demonstrating once again our commitment to not only the ISA, but to the dreams of world class para surfing athletes who will travel from around the world to compete for medals in Surf City, USA."
The 2023 championship will be the eighth major ISA event held in Huntington Beach. The city hosted four editions of the ISA World Surfing Games in 1984, 1996, 2006 and 2022, as well as the ISA World Juniors in 2005, 2018 and 2019.
"I am so excited to see the world's best para surfers in the iconic Surf City USA for the very first time. It will be amazing to see the level of energy and joy that para surfing can bring to the Paralympics at such an ideal stage," said ISA President Fernando Aguerre. "Para surfing continues to grow every year as we run this amazing and important championship. Athlete participation grows and the level of performance and competition increases at such a phenomenal rate."
Huntington Beach will be unveiling its newest "Mobi-Mat" to increase accessibility for all beach visitors during the week-long event. Mobi-Mats prevent wheeled devices from sinking into the sand and make wheeling down to the coastline much easier for wheelchair users. The Huntington Beach coastline will now feature three Mobi-Mats.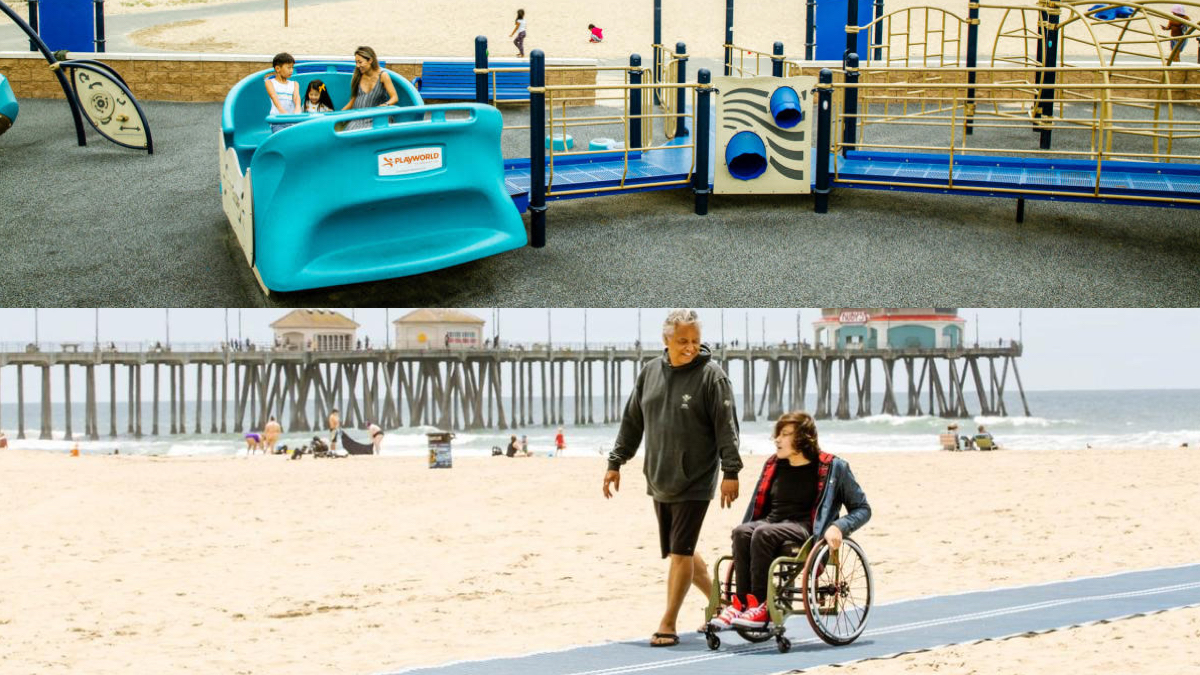 The city is also offering free beach wheelchairs at three locations during the event, which are equipped with large, wide wheels that can roll across the sand without sinking.
"If you haven't witnessed firsthand the life changing experience of watching these incredible athletes compete, mark your calendars," Miller said. "This is a must attend competition for everyone."
Huntington City Beach will feature an all-inclusive playground with play units designed to provide accessibility and promote interactive play among children of all abilities. In addition, former professional surfer Rocky McKinnon — who designed a 14-foot chair board specifically for adaptive surfing — currently offers hour-long tandem surfing or chair boarding lessons.