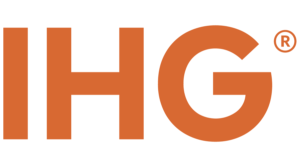 From May through August 2020, more than a third of all group bookings at IHG Hotels and Resorts were from sports-related travel, the company has reported. The company, whose properties include Holiday Inn, Holiday Inn Express and Crowne Plaza, said the amateur sports market—led by baseball, softball and hockey—accounted for one of its strongest group travel segments over that stretch, with event organizers suggesting 2021 will be even stronger.
Starting in May, the company reported increased sports bookings across its properties each month through August.
"To see that continued month-over-month improvement despite everything going on in the world is really great," said Betty Wilson, vice president of Americas sales for IHG. "It is a higher percentage than we normally see. Sports is consistently in our top five for group business. But it is over-performing given other types of groups like big conventions and association meetings that are just more depressed right now."
Outdoor sports produced the majority of the sports bookings. While the more popular sports saw the biggest growth, the company also noted that group travel included events in archery and rock climbing.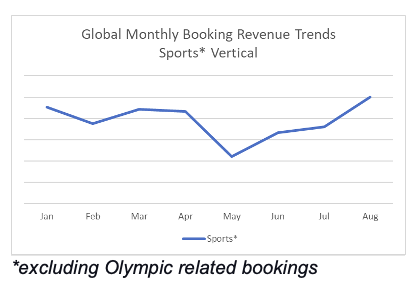 In addition to sports, company officials said entertainment productions accounted for another large segment, with film crews taking over entire hotels for productions in some cases, and allowing at least two other properties to reopen sooner than expected.
For sports, Wilson said IHG has been offering new programs to accommodate traveling teams. That has included the ability for teams to reserve entire floors of a hotel to create a bubble-type environment, as well as the ability to use meeting space that has largely been available for hospitality or team meetings.
"If the group says we want to be sequestered and apart for other guests in the hotel, we've created hospitality lounges generally in meeting spaces," Wilson said. "It's a lot of learning right now to see what works."
The company has also enhanced its cleaning protocols and communicated those clearly with groups, something Wilson said has been well received by organizers.
As for 2021, Wilson said company officials are optimistic based on what they are hearing from event organizers. "Obviously the big question is it's all really dependent on the recovery, what's happening with COVID, are there spikes, are we back to the restrictions we hope don't get instituted," she said. "But what we're hearing from customers and tournament organizers is that they're optimistic. And I would say once we get beyond 2021 and there are vaccines and really good therapeutics, we're pretty bullish on this segment. We believe we have a lot more room to grow."
IHG has a portfolio of 6,000 hotels in 100 countries. Other brands under the company's umbrella include InterContinental, Regent, Kimpton, Hotel Indigo, Staybridge Suites, Atwell Suites and Candlewood Suites.