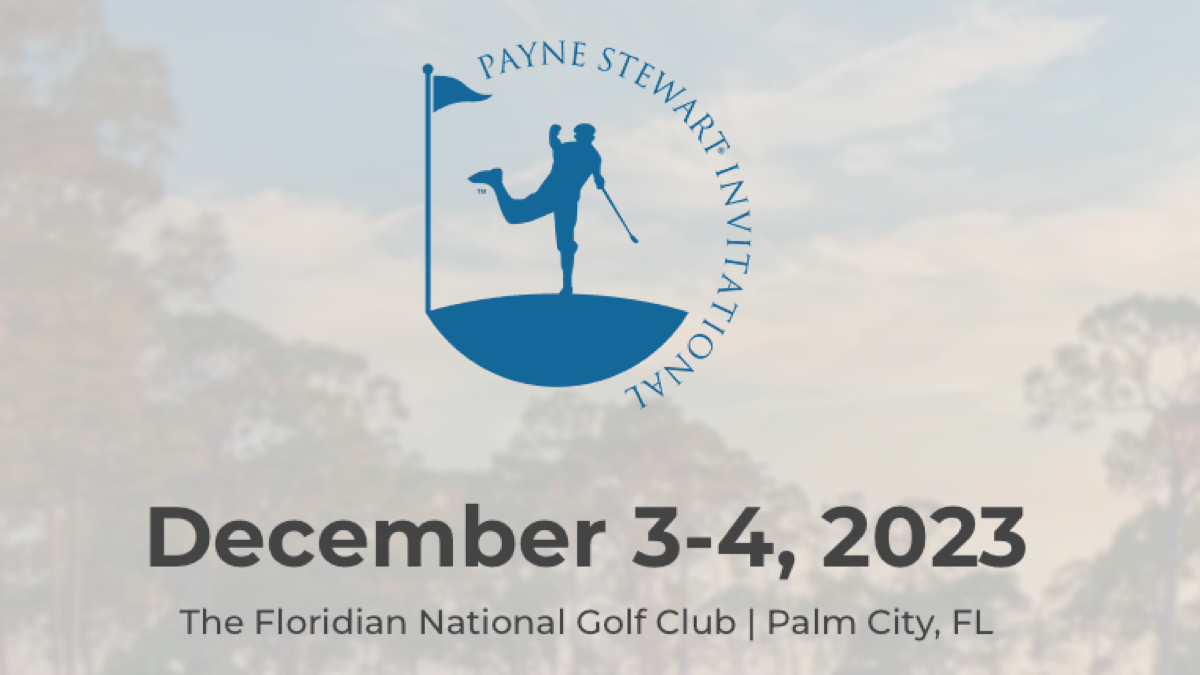 The inaugural Payne Stewart Invitational, the primary fundraiser for the Payne Stewart Kids Golf Foundation, will be held December 3–4, 2023, at the Floridian National Golf Club in Palm City, Florida, to honor the legacy of the three-time major winner and 11-time PGA Tour tournament winner.
"Payne's profound love for people, his unyielding spirit of sportsmanship, and his remarkable achievements in the world of professional golf continue to inspire us all," said Tracey Stewart, wife of the late Payne Stewart. "His commitment to enriching the lives of underprivileged youth through golf provided the vision for this tournament, and we are excited to embark on this new journey to bolster the impact of the Payne Stewart Kids Golf Foundation."
The tournament hopes to feature recipients of the PGA Tour Payne Stewart Award, presented annually by Southern Company, competing alongside stars from the PGA Tour, Champions Tour, LPGA and celebrity participants. The event will pair each team of four amateur players with one professional or celebrity golfer of their choosing, competing in both a Low Net and Low Gross score per team per hole format.
"We look forward to putting together a best-in-class event with a profound impact in introducing golf to countless youth who wouldn't have the opportunity to experience otherwise," said Mike Flaskey, chief executive officer of MF Entertainment. "We are truly honored and thankful to the Stewart family for granting the Payne Stewart name and brand to this new event, especially on the cusp of 2024's 25th anniversary of Payne's historic U.S. Open win at Pinehurst."
The Payne Stewart Kids Golf Foundation promotes inclusivity and expands the accessibility of age-appropriate golf equipment, training, and faith-based learning for young aspiring golfers ages 3–9 nationwide. All tournament proceeds will go to support the Payne Stewart Kids Golf Foundation and its goal of $10 million raised by 2024.
The tournament will be hosted by the Floridian National Golf Club, beginning with the Invitational Draw Party at 6 p.m. ET on December 3. Competitors will tee off on December 4 at noon ET in a "shotgun" format. Floridian National Golf Club's course was designed by famed golf architect Tom Fazio and rarely hosted non-member events.
"We are thrilled to launch this tournament to unite a host of amateurs, professional golfers, and celebrities behind a truly meaningful cause," said Kelly McCammon, founder of the Payne Stewart Kids Golf Foundation. "The team at MF Entertainment have been strong advocates of everything that Payne stood for, and we believe that 2023's event is just the beginning of what will prove to be a long-lasting collaboration."