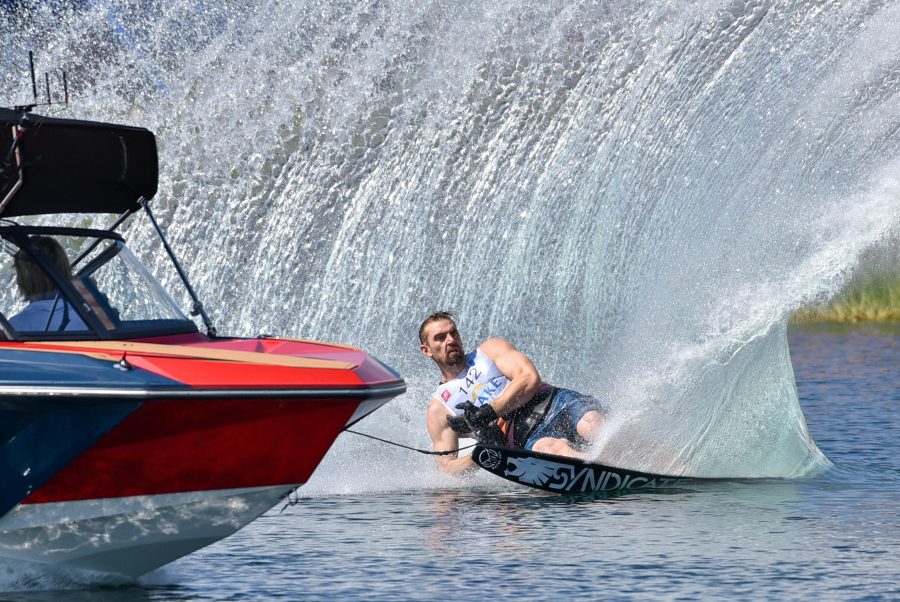 The International Waterski and Wakeboard Federation has announced that the IWWF World Waterski Championships will return to Lake County, Florida, in 2023. More than 200 water skiers representing 35 countries will compete at the Jack Travers Water Ski School on October 8–15, 2023, in the biennial event that was last held in Lake County in 2021.
"We are thrilled to be back at Lake County to host the 2023 IWWF World Waterski Championships," said Jose Antonio Perez Priego, IWWF president. "We had one of the best ever waterski events in 2021 in Lake County where everyone made us feel at home. Our return will give the ones who could not previously attend the opportunity to experience the good vibe and an opportunity to perform to the best of their abilities at one of the premier waterskiing venues."
"USA Water Ski & Wake Sports is excited to be the host federation for the 2023 IWWF World Waterski Championships," added Bob Archambeau, president of USA Water Ski and Wake Sports. "Travers has a tremendous venue and we look forward to hosting the world's best water skiers at this world-class ski site."
The event will include a week of meetings for IWWF's Bureau, Executive Board and World Congress, as well as an awards banquet and closing ceremony that includes the International Hall of Fame Awards ceremony.
"On behalf of our partners at Visit Lake and Jack Travers Water Ski School, we are excited to welcome IWWF World Waterski Championship back to Lake County in 2023," said Jason Siegel, president and chief executive officer of the Greater Orlando Sports Commission. "We are thrilled to host back-to-back World Waterski Championships at the Jack Travers Water Ski School and know that the athletes, coaches, family and friends from around the world will enjoy a first-class experience in our community."