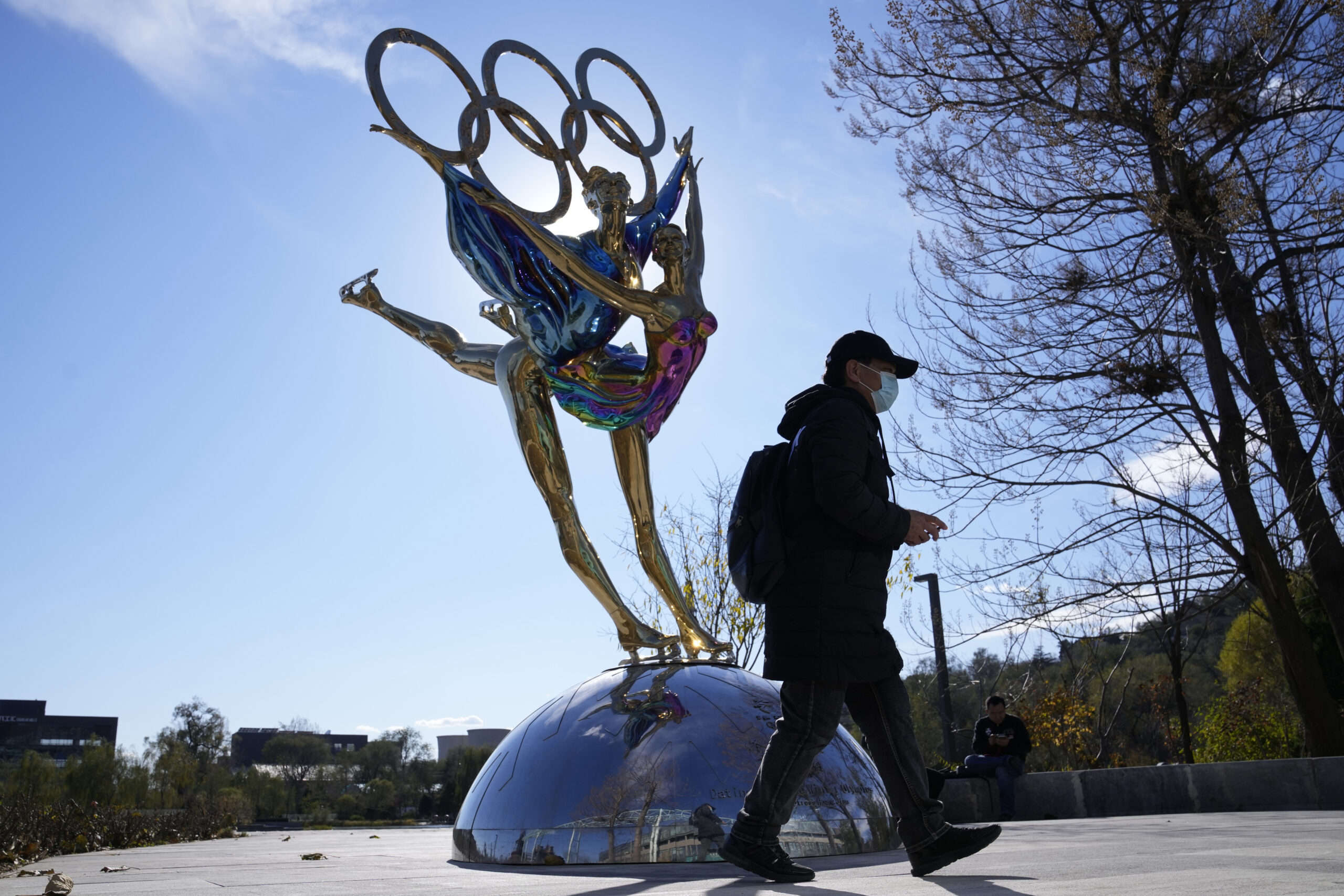 After two countries earlier this week raised the issue of whether the Olympic and Paralympic Winter Games in Beijing would be postponed, the International Olympic Committee, has made it clear that the Games will go on as scheduled.
The Swiss Olympic committee said the IOC, during a video conference call on Wednesday, gave assurances about Beijing going ahead as scheduled.  The IOC also promised case-by-case assessments of athletes who recover after testing positive for COVID-19 ahead of traveling to China, the Swiss team said in a statement.
The IOC's comments to the Swiss team come a day after Swiss team leader Ralph Stöckli asked for talks as omicron has surged throughout the world.
"We must really discuss the possibility of a postponement of the Games," Stöckli told French-language state broadcaster RTS on Tuesday. "If we don't have the best athletes there, that's going to be very, very difficult."
But after talking with the IOC, "the issue of a postponement is no longer relevant to all of us," Stöckli said.
The comments from Switzerland came after Canadian Olympic Committee Chief Executive Officer David Shoemaker told the CBC over the weekend "we're confident that these Games can still be scheduled safely. But we're taking it day by day and wake up every morning to make sure that is how we still feel about it."
The Tokyo Summer Games, originally scheduled to be held in 2020, were postponed one year in a decision that was made four months before the scheduled opening ceremony. The Beijing Games are less than one month away.
Beijing organizers and the IOC are creating a "closed loop" system for the Olympics with strict testing and limits on travel and movement than were enforced at last year's Tokyo Games. The rules include a 21-day quarantine for athletes, officials and workers not fully vaccinated, daily testing for all attendees and local staff required to stay within the bubble. International fans are banned, though tickets to attend events in stadiums will be sold to people living in China.
The Swiss team said it also asked the IOC about waiting times before an athlete could enter China after recovering from COVID-19. The IOC and Chinese organizers announced that a panel of international experts will evaluate individual cases and handle the issue in a "more flexible manner," the Swiss team said.
"It's a positive signal," Stöckli said, otherwise given the high current case rates "we would have had to assume many athletes, no longer presenting any risk of infection, would have been deprived of their dream of participating in the Olympic Games." But Stöckli acknowledged "there will probably be disappointments" for athletes who end up being unable to compete.
For national governing bodies throughout the United States, protocols vary by location for pre-Games events. The U.S. Figure Skating Championships will be held in Nashville at Bridgestone Arena. Those who have credentials for the event must sign a waiver, show their vaccination card, have proof of a negative test taken within 72 hours of receiving credentials and agree to test again four days after arrival.
"I know U.S. Figure Skating is doing everything it can to keep all the skaters and everyone protected," said figure skater Karen Chen, a member of the 2018 team for the Pyeongchang Games. "All the skaters are vaccinated. We need a PCR test that's negative before we get a credential. At least the people around me should be good and COVID-free."
The U.S. Olympic long-track speedskating trials will be held without fans at the Pettit National Ice Center in Milwaukee.
"It's vital that we continue to keep a strong focus on the health and welfare of our athletes," said Ted Morris, executive director of U.S. Speedskating. "Our ability to create a competition bubble provides us with the best situation to protect our athletes while providing them with the opportunity to qualify for the Beijing team at the Olympic trials."